Halsey Prides in Her Brother Marching Every Day for the BLM Movement
Published Tue Jun 09 2020 By Sea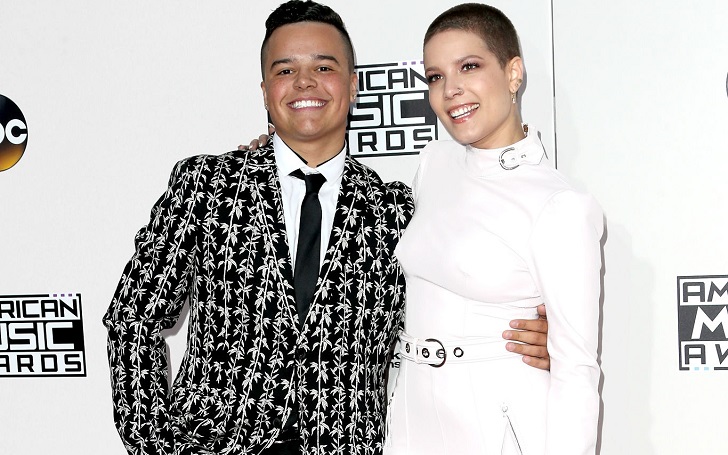 Halsey took to Instagram to celebrate her little brother, Sevian Frangipane, for "finding his voice and being out protesting every single day."
Halsey has been one of all the celebrities using their social media platforms to demand racial justice following the death of George Floyd, and her little brother, Sevian Frangipane, has been in the streets every single day marching the protests of the 'Black Lives Matter' movement.
And Sevian's older sister is nothing but proud of him using his voice for the movement, according to the post on her Instagram page. She also advised anyone with a family member, friend or relative who is black to talk to them about some issues in the past, if they haven't had the courage to speak up about it.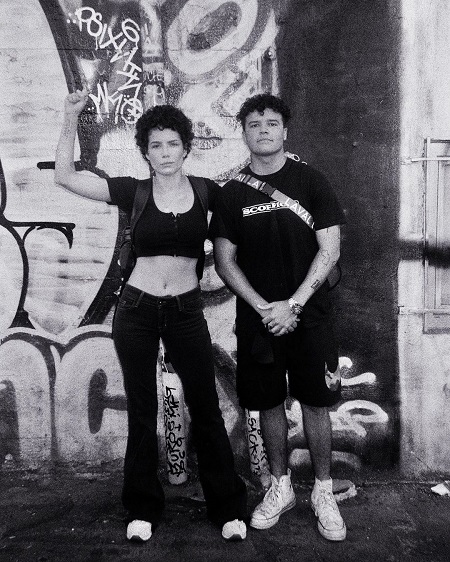 Halsey is one proud big sister.
Photo Source: Halsey, Instagram
Halsey wrote in her caption of her Instagram page, "just want to take a minute to say how proud I am of my little brother @sevianfrangipane for finding his voice and being out protesting every single day. keep your family close right now if you're lucky enough to have them to rely on."
Recommended: Here's How You Can Watch George Floyd's Funeral Service
"if you are NON-BLACK and: married to a black person, the parent of a black child, or the child of a black parent, or any other interfamilial relationship with a black person, then this is a time to let them talk when they feel like talking," she continued. "listen and listen with love. Don't assume they aren't upset because they haven't expressed issues or traumas in the past. A lot of repressed feelings and memories may be uncovered right now. Receive it with grace empathy and promise to learn or change where need be. 💗"
It's not like she's not gone in the field herself. On June 1, she shared about what she's witnessed while being out in the streets in aid of the protestors who were hurt during the protests in Santa Monica, California. She was photographed assisting a fellow protestor.
"do not underplay these rubber bullets bc you have been told they are 'not lethal'," she wrote on Twitter. "I had to bandage a man who looked like his entire face had exploded today," the 25-year-old wrote on social media on Sunday, May 31. "So before you say, from the comfort of your home, that we're exaggerating, please consider the injuries some have suffered."
Stay tuned and connected to GlamourFame for more celebrity news and updates.
-->