Halsey Speaks Out About Health Struggles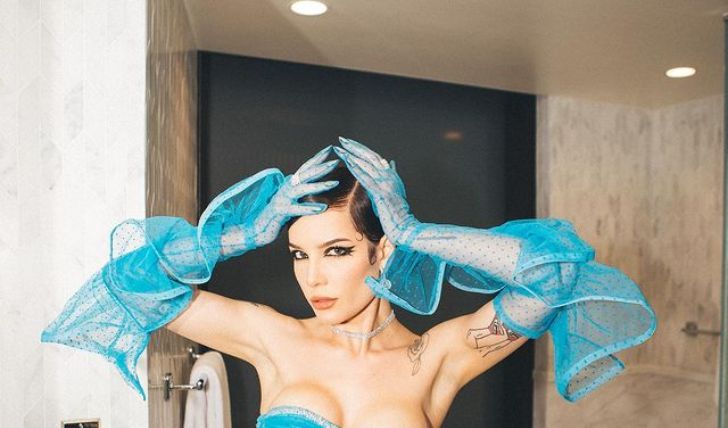 Halsey gets candid about health struggles: "I've been sick most of my life."
Singer Halsey, who uses the pronouns she/her, opens up about her constant health struggles. Born as Ashley Nicolette Frangipane, Halsey says her health has deteriorated since she got pregnant and gave birth to her firstborn Ender in July 2021. "Obviously, my health has changed a lot since I got pregnant and gave birth," said the Colors hitmaker.
Halsey, 27, shares how she has been in and out of the hospital the last few months and how her continuing health scare will affect her upcoming tour. "I know a lot of you guys have been wondering what's going on with my health," the Grammy-nominated singer said in a clip posted via Instagram. "I've been kind of sick most of my adult life," she adds.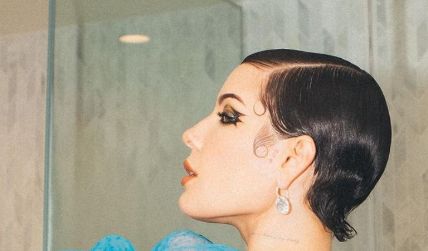 Halsey's health has deteriorated since she gave birth to her firstborn last year.
Photo Source: Instagram
"I was hospitalized for anaphylaxis a few times, revealed the Bat at Love singer. Anaphylaxis is a rare severe allergic reaction that can often cause life-threatening symptoms. "I've been looking for answers to the root cause of some of these things, which may be an autoimmune disease. And I know I've had autoimmune issues for most of my life, especially having endometriosis," Halsey adds.
Don't Miss: Joe Alwyn Is Proud of the Music He and Girlfriend Taylor Swift Created During the Lockdown.
Sharing further updates on her diagnosis, Halsey shares they've also been diagnosed with Ehlers-Danlos syndrome, Sjogren's syndrome, mast cell activation syndrome (MCAS) and postural orthostatic tachycardia syndrome (POTS). The 27-year-old, however, doesn't want her fans worrying about her. "I don't want anybody to be worrying. I'm on a treatment plan right now," Halsey assures ahead of her North American tour, which will kick off in just one week.
Halsey reveals multiple diagnoses.
Source: Access
"I'm in rehearsals for the tour. I'm really excited and confident that I'm going to be able to do it in a healthy way where I can perform my best for all of you," the I Am Not a Woman, I'm a God singer concludes. Halsey, who sexually identifies as bisexual, is also known for her unequivocal mental health advocacy.
"I have dedicated my career to offering education and insight into bipolar disorder, and I'm so disturbed by what I see. Personal opinions about someone aside, a manic episode isn't a joke. If you can't offer understanding or sympathy, offer your silence," one of Halsey's many tweets on mental disorders read.
Halsey previously admitted to struggling with bipolar disorder and her two failed attempts at suicide. "That thing in the back of our minds that drives us to outrageous thoughts. You are controlled by those impulses rather than logic and reason," Halsey said in an interview.
Stay connected to glamour fame for more.
-->