What is Harry Connick Jr.'s Net Worth in 2021? All Details Here!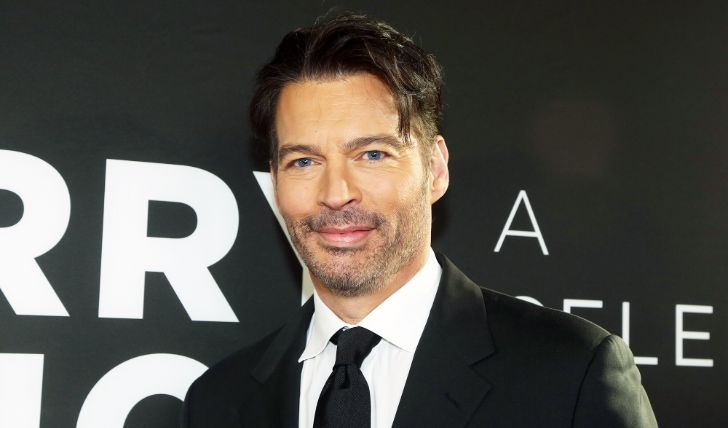 How rich is Harry Connick Jr in 2021? Inside the singer's staggering net worth!
One of the most decorated stars in Hollywood today, Harry Connick Jr's career as a singer and actor spans more than four decades. He is also a pianist, composer, and television host. The multi-talented actor holds a record in more #1 albums than any jazz artist in America. Connick is ranked amongst 60 best-selling male artists in the country.
Joseph Harry Fowler Connick Jr was born on September 11, 1967, in New Orleans, Louisiana. Aged 5, he started training and performing as a vocalist and pianist and at 22, Connick Jr received a path-breaking opportunity to develop the soundtrack for the rom-com film When Harry Met Sally: not only did the recording achieve a double-platinum rank, Harry also won his first Grammy in the Best Jazz Male Vocal Performance category.
Harry Connick Jr's Net Worth Revealed!
According to Celebrity Net Worth, Harry has an estimated net worth of a whopping $55 million in 2021. Connick Jr owes the staggering fortune to his imposing career as a singer and actor. The Grammy-winning singer also rakes a hefty sum via real estate; after making a breakthrough in his musical career via When Harry Met Sally, Connick ventured into acting.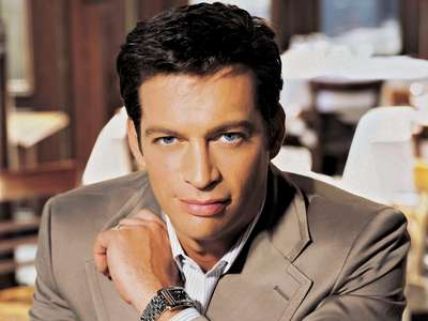 Connick is one of the best-selling male artists in America. Photo Source: Britannica
Connick Jr's first screen debut was as Staff Sgt. Clay Busby in the 1990 war drama Memphis Belle. The same year, Harry released two albums, Lofty's Roach Souffle and another album with original songs like We are in Love, double platinum ranked and the one that endowed him with a second Grammy. In the years following, Connick Jr released the Academy-nominated track Promise me You'll Remember Me and his Emmy-nominated special Swinging Out Live.
Don't Miss: What is Jeremy Renner's Net Worth in 2021? Learn About His Earnings!
Harry would soon branch out of his jazz genre and try his hand at Funk, releasing his albums She: a platinum ranked. Though Connick gained far greater fame for his music career, his acting career isn't lacking. Bug, P.S I Love You, Living Proof, New In Town are some of the films Harry starred in and gained recognition for.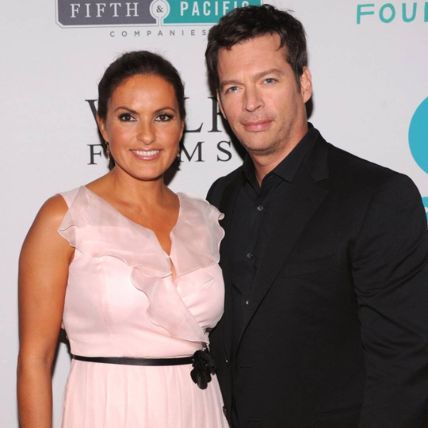 Connick is married to former model Jill Goodacre.
Photo Source: E!
Married to former Victoria Secret Model Jill Goodacre, the couple has made millions via real estate. In 1998, Harry and Jill bought a $1.54 million worth property in New Canaan. They renovated the house and listed it for $7.5 million in 2017. Harry and Jill spend their time between their home in New Canaan and New Orleans, along with their three daughters.
Harry Connick Jr to Star in NBC's Annie Live!
The beloved musical Annie is returning, and this time, NBC has been handed the production of the musical. Based on Harold Gray's comic strip Little Orphan Annie, the Broadway production opened in 1977 and ran for six years, winning seven Tony Awards in the run. The revived musical is set to air on December 2.
Harry to star as Daddy Warbucks in NBC's 'Annie Live.'
Source: NBC
The first actor to join the musical reboot is Taraji P.Henson, who'll play orphanage headmistress, Miss Hannigan. Harry was second in line to join. He will reportedly play the role of billionaire Daddy Warbucks. "I'm thrilled to have the opportunity to play Daddy Warbucks in Annie Live! and working alongside Taraji P. Henson is a dream come true, the singer said.
Check Out: Jared Leto Net Worth 2021- Get All the Details!

For more information and news on your favorite stars, stay connected to Glamour Fame.
-->