Harry Potter's Statue to be Unveil in London's Leicester Square
Published Thu Sep 17 2020 By Chester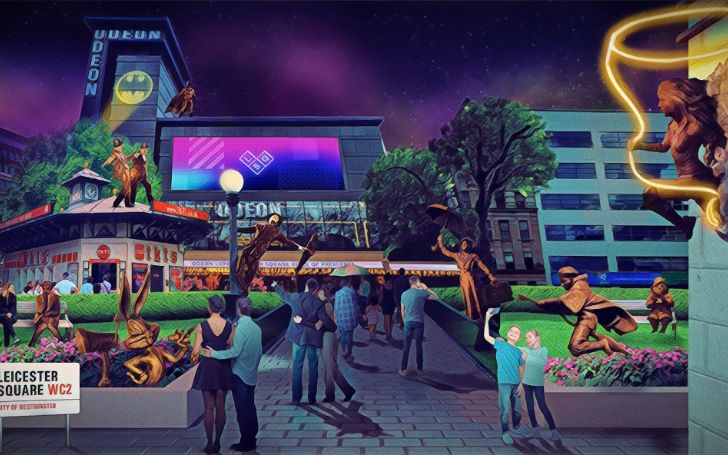 Harry Potter's Statue to be Unveil in London's Leicester Square
Among the seven billions of people, there may not be anyone who hasn't heard about Harry Potter. It was the best selling book as well as the most loved franchise at the time. Every movie with equal excitement and entertainment have always hooked the fans to wait for the movie. The franchise ended in 2011 with 2nd part of Deathly Hallows leaving every audience speechless.
Every fans and supporter of Harry Potter have astounding news. The news read an official Harry Potter Statue that will be opened in London's Leicester Square. The Statue sculpted by Andrzej Szymczyk will be one of the wonders of London by the last of this month. The Statue shows Daniel Radcliffe as Harry Potter in a Quidditch scene from the movie "Harry Potter and the Philosopher's Stone".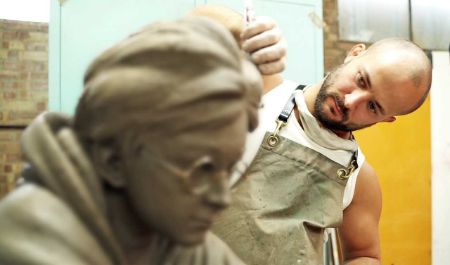 The Sculptor Andrzej Szymczyk Working for Statue
Image Source: The Independent
The president of Harry Potter global franchise development at Warner Bros, Josh Berger said "Statues in this impressive installation represent some of the most iconic characters and actors in movie history, and we are delighted to see Harry Potter soaring across the Square." It seems the place has also some other iconic statues of the famous role. The president further added, "The Harry Potter series has delighted fans of all ages for decades and we hope that this will continue to bring people joy".
Also, Check out: 'Eleven' From Stranger Things Said "Really Challenging" To Adapt British Accent for Enola Holmes
The announcement of the statue revealing was made within the controversy of transgender people surrounding JK Rowling. Some bookshops have also pointed out about JK Rowling's opinion and denied selling the Harry Potter books. Her thought was said as "transphobes" which she clearly denied after accusation.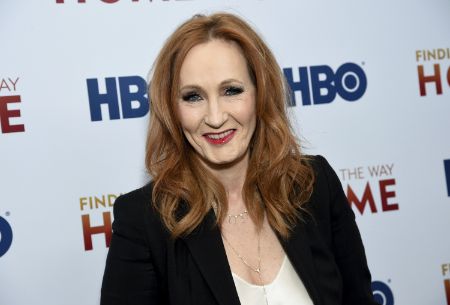 JK Rowling Tweeted On Transgender People
Image Source: AP News
The Star himself also said covering the whole "transphobes" thing that he supports the trans Community. His supportive essay was posted on the website of The Trevor Project.
Leaving all those behinds, the great news is the Statue of Harry Potter bringing back every character of the series alive. With the unveiling of the Statue, the tourist is assumed to raise at a high rate to have a look at the Star's Statue. The Statue is also a reminder that Harry Potter always stays on our hearts even if the franchise ends or other.
Recommended: Know About Relationship Status of TV Star Katie Nolan and Her Past Affairs
Visit Glamour Fame For Celebrity News and Recent Events.
-->