Harry Styles Stalker Gets Restraining Order; Gets Banned from All his Gigs and Contacts
Published Wed Oct 23 2019 By Chester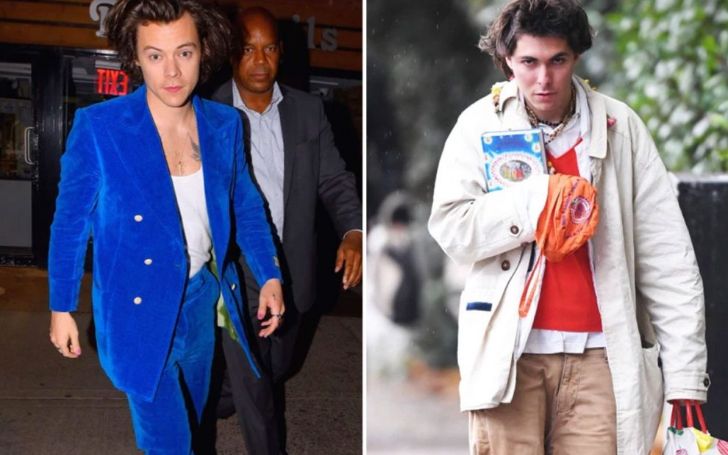 Former One Direction star Harry Style restrains his stalker never to approach him again!
Yes, you heard it right, a crazy stalker called Pablo Tarazaga-Orero, 26, troubled Harry Style following him to his London house, his gigs, and even tried to approach him he went jogging.
Pablo is a homeless guy who belongs to the Spanish national.
According to reports by The Sun, prosecutor Katie Weiss appealed the case to Hendon Magistrates Court on behalf of the 'Sign of The Times' hitmaker Styles.
Check Out: HARRY TAKES STALKER TO COURT, HARRY PLAYING PRINCE ERIC IN LITTLE MERMAID, LOUIS PHOTOSHOOT
Weiss said: "I spoke to Mr. Styles yesterday, and he is adamant that he wants Mr. Tarazaga-Orero to get help, although he doesn't want to see him ever again."
The court hearing announced a restraining order for Tarazaga to stay 250 meters away from him and not have any contact with him.
You May Like: Wrong Direction: Stevie Nicks Thought Harry Styles Was in NSYNC >>>
Furthermore, he's also banned from going to any of Harry's gigs or events. The stalker was sentenced a 12 months community order with a fine of £335 under victim surcharge.
Pablo the stalker
SOURCE: The Sun
Failing to apply the restraining order would lead on some serious consequences of five years' of imprisonment. The trial, meanwhile, was held last Monday on October 14, where he was stated guilty.
Due to the case, Harry, 25, has upgraded his security at the North London house and is suffering from anxiety and dreads even after his arrest.
The 'Dunkirk' star added:
I have had to employ a night guard. I continue to lock my bedroom during the night.I find myself assessing my residence and weak spots in it. I worry about it. If I see people on multiple occasions, I view them differently than I would before.
Fans are worried seeing the 'Sweet Creature' hitmaker in such a condition. We wish Harry to stay strong and pray for his sound health.
Must Read: Harry Styles Is The Star Of The September Issue Of Rolling Stone >>>
Stay tuned and connected on Glamour Fame to find updates on the latest Entertainment news.
-->