Who is Harvey Weinstein? Is He Married in 2021?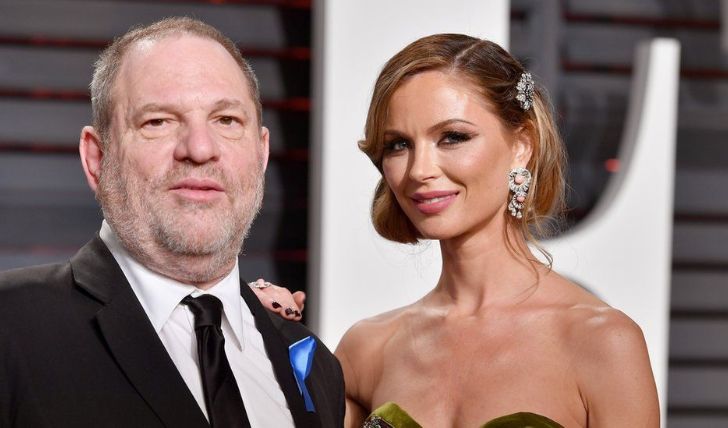 Inside Harvey Weinstein's conjugal life: All details here!
Now disgraced as a convicted sex offender, Harvey Weinstein was once an acclaimed member of the film fraternity. He and his brother, Bob Weinstein, are the brains behind the highly successful entertainment company Miramax. Weinstein is a former producer, who has credits in Playing For Keeps, Restoration, The Gnomes' Great Adventure, and The Lemon Sisters. Weinstein, 69, is a native of Queens, New York City.
In the early 1970s, he and his brother profited big from their concert promotion business and founded the independent film distribution company Miramax, which would later win an Oscar for Best Picture. Weinstein's work and personal life were flourishing until October 2017, when more than a dozen of his victims came forward with allegations of sexual molestation and rape against the Hollywood mogul that toppled his world upside down and started the revolutionary #Metoo movement.
Who is Harvey Weinstein's wife?
Weinstein married his first wife, Eve Chilton, his assistant when he was at the onset of his career in 1987. Not much is known about the duo except that they divorced in 2004, a little before Harvey started dating fashion designer Georgina Chapman. Could Chapman be the reason behind his split with Chilton? Many think so.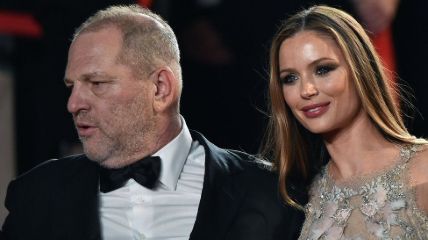 Chapman left Harvey following the dozen sexual allegations was made against him.
Photo Source: BBC
When his career was thriving, Harvey was also an influential figure in the fashion industry. He produced Project Runaway, even helped Halston rise to fame. Weinstein's work in fashion was how he met Chapman, also an actress but better known as a fashion designer.
Chapman received $20 million in the divorce settlement from Weinstein.
Source: City News
The pair dated for a long time and tied the knots on 15 December 2007, in Connecticut. Chapman, 45, was a regular castmate in Project Runaway All-Stars. She co-founded the label Marchesa with designer Keren Craig. When the world came against her then-husband after more than 90 women made accusations of rape and assault, Chapman left Weinstein. She received $20 million in the divorce settlement.
Recommended: Who is Yoo Jae Suk? Is Yoo Jae Suk still Married?
How many kids does Harvey Weinstein have?
The former producer shares three daughters with his first wife, namely, Remy, 26, Emma, 23, and Ruth, 18. Weinstein has two kids, one daughter, India Pearl Weinstein, 11, and one son, Dashiell Weinstein, 8, with his ex-wife Chapman. While his two younger kids are too young to fathom the crimes that he has committed, his older daughters were sensible enough to make their stand against him.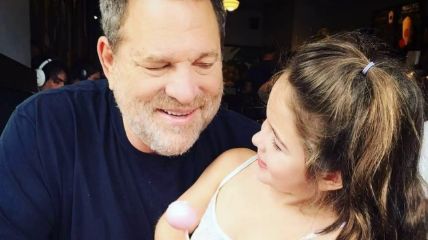 Harvey's older children have disowned him.
Photo Source: Youtube
Following his conviction, Harvey's daughters from his first marriage disowned him. His defense attorney, Donna Rotunno, revealed that his older children weren't speaking to him. "His oldest daughters don't speak to him. So I mean, it's horrific. The ripple effect of someone losing their freedom is beyond any of us could comprehend." Donna said.
Check Out: Who is Ben Affleck's Wife? A Timeline of His Dating History.
Weinstein still shares a close bond with his two youngest broods. "He's been seeing the younger kids their whole lives," Donna said. She adds, "They live next door to each other, he has a great relationship with his younger children." But who is to say that the disgraced producer won't be abandoned by his beloved kids once they grasp the magnitude of the pain their father has brought to countless.
For more information and news on your favorite stars, stay connected to Glamour fame.
-->