Here Are All The Movies Coming To Theaters And Netflix In July 2019
Published Tue Jul 02 2019 By Travis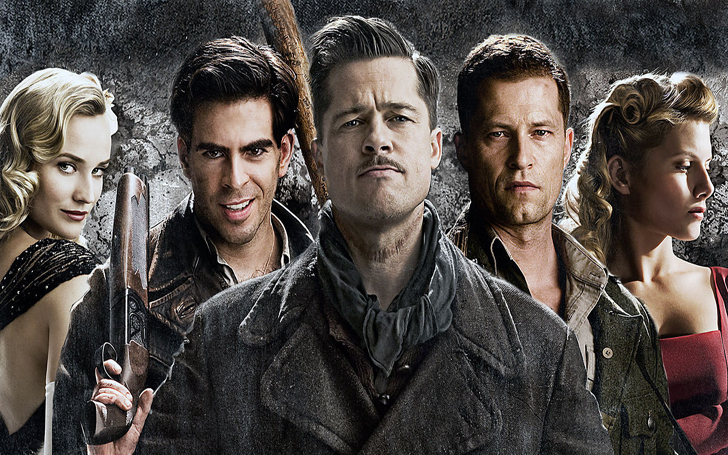 Every month a flurry of movies and TV shows make their way to the theatres and our living rooms. Most of them are ok, some are good, and some are just mindblowing.
We understand how it feels to sit at home or plan a movie night out and not know what to watch and how to prepare the dates. The amount of choice both in theatres and Netflix can be overwhelming sometimes but worry not; we are going to give you a list of incredible movies and TV shows making their way both in Netflix and the theatres. So, next time you feel like you are lost trying to figure out what to watch this month, just read this list.
The movies and TV shows are in order of their release dates. First, let's see what's on Netflix;
Taxi Driver (July 1)
This one is a classic, in our opinion the best Scorsese movie ever made. Martin Scorsese is an American movie gem, his stories are some of the best ever put on film, but his collaboration with Robert De Niro is the stuff of legend. Just check out any of their collaborative efforts, but trust us, you will not be disappointed when the final credit rolls on this one
Mean Streets (July 1)
Another De Niro and Scorsese classic, this one is considered to be the debut of Scorsese by fans, but it is not, still this is one of the more beautiful movies ever made. The production value and the quality is not up to standard considering the polished movies of Scorsese, but this is still a film that will give you an idea as to who Martin Scorsese is.
Road House (July 1)
If you haven't seen Road House till now, then we pity you because this is one of the worst best movies ever made. Patrick Swayze, Sam Elliot and his mustache playing a bouncer at a club may sound like pedestrian, but this one is a gem that needs to be seen more. Just give this one a try, and you will come out a better person.
Stranger Things Season 3 (July 4)
Most of the people's Independence Day is set, to curl up on the sofa, get some chips, drinks and turning on Netflix to watch the third season of Stranger Things. You have to be living under a rock to never hear of this show; if you were living under a rock, then it is our advice to catch up on the first two seasons of Stranger Things. It's only 17 hours of binge-watching, and then you will be ready for season 3.
Comedians In Cars Getting Coffee (July 19)
This is a comedic gem of a show; you most probably have seen Barack Obama participate in one episode. There is nothing special about this, just Jerry Seinfeld and a random comedian driving classic cars and getting coffee and talking. This one is a feel-good show, that is going to put you in a good mood as fall arrives.
Queer Eye (July 19)
Queer Eye is, without a doubt, one of our favorite TV shows to watch. Five gay dudes help straight men in and around Atlanta to help fix their wardrobe. It is not as simple as it sounds though, a message with every episode and a beautiful teaching moment, this is one of the very best Netflix has to offer.
Inglorious Basterds (July 22)
One of the very best Quentin Tarantino movies to ever grace the big screen is headed to Netflix. Inglorious Basterds is an alternate history action movie that gives you the luxury of seeing Adolf Hitler get shot. Just watch this for the satisfaction of watching Hitler get shot.
Orange Is The New Black Season 7 (July 26)
If you haven't hopped on the train of Orange is the New Black yet, then you have a lot of catching up to do and get on. The Emmy winning series is returning for its seventh season, and it seems to be better than ever.
That is all for Netflix, on the movies side;
Spider-Man: Far From Home (July 2)
The first Marvel movie since the release of the groundbreaking Avengers: Endgame, this has a lot of expectations on it and reviews are to be believed, it lives up to the ungodly expectations. Spider-Man is on vacation, and Nick Fury crashes it, it only gets better and better from there on out. This one is a can't-miss movie in a theatre.
The Lion King (July 19)
The live-action remake of the classic The Lion King is coming to the theatres on July 19. With a voice cast that includes the beautiful Beyonce, Donald Glover, the legendary James Earl Jones, Seth Rogen, John Oliver, this one is something a whole family can enjoy. So clear your calendar for July 19, it is going to be a perfect time at the cinemas.
Once Upon A Time In Hollywood (July 26)
Another future classic by Quentin Tarantino. The ninth film by the legendary director who promised to retire after ten films. This one is getting rave reviews and winning everything in film festivals. Maybe don't take your family for this one, the wisest decision you'll ever make.
July is going to be a fun time for both people who want to binge-watch and take a trip to the theatres.

-->