Hollie Strano Weight Loss Diet Challenge - The Complete Story!
Published Fri Nov 15 2019 By Sea
Learn journalist Hollie Strano's weight loss diet challenge.
Hollie Strano does not technically have a weight loss story of her own because, well, her weight has not really been a subject of issue for her. All the fans agree she looks amazing year by year.
(If you see any weight loss of her articles on Google, they are only the result of ads on the real site, that strangely doesn't seem to exist.)
Sure she may have lost or gained a few pounds every now and then, but it's not really noticeable when you look at the grand scheme of things. That's because she is conscious about her diet and makes sure everything is right in her body.
She Covers Weight Loss Stories on Her Long-Running TV Show 'Live On Lakeside'
The reality is, in the past, Hollie has covered some weight loss stories in the past, on the morning news show, 'Live on Lakeside', that she hosts on WKYC. Her work on the network also includes as a meteorologist on 'Channel 3 News Today'.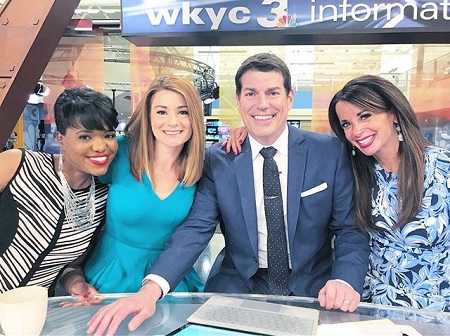 Danielle Wiggins, Maureen Kyle, Russ Mitchell and Hollie Strano present the 'Live on Lakeside' show.
Source: Hollie Strano's Instagram (@holliestrano)
The mother-of-two is very active on social media. She announces many of her episodes on Twitter and Instagram. Regarding weight loss, she did a piece way back in November 2013 about a Cleveland local woman crediting Facebook for helping her lose over 100 lbs.
Then in January 2016, she made an announcement of a new weight loss program to be presented on 'Live on Lakeside'.
In a funnily related tweet from back in May 2013, she mentioned that someone had hacked her Twitter account and posted a weight-loss tweet, which was, of course, removed. "Apparently I got hacked with some weight loss tweet. You seem to know already. @TrinityTrainer you have my permission to beat them up! ;)," she wrote in the tweet.
She Took a 10-Day No Sugar Diet Challenge with Maureen Kyle and Succeeded
Anyone who watches 'Live on Lakeside' and follows the channel probably knows how the relationship between co-workers is extremely joyous. But Maureen Kyle seems to be her main partner in crime.
On February 4, 2019, Hoda Kotb of the 'Today' show called upon Maureen and tagged her for the 10-day no sugar, no carbs, no dairy challenge, that Hoda herself was tagged by Jennifer Lopez. People called it the 'JLo Challenge' or, as Hoda explained it, 'no fun challenge'. She did have fun herself, but not Carson Daly.
While Maureen was going over her mind about how she would do it, Hollie stepped in and told her she'd assist her by going along with the challenge. That she did, and when the 10 days finally concluded, they found out how fun it actually became.
During the course of the 10 days (beginning from Feb. 4 and ending on Feb.13), Maureen constantly shared what she ate every time of the day on social media, along with the recipe. It included a 'Weight Loss Vegetable Soup' on the very first day. WKYC shared the complete 10-day story on its website.
Her Second Divorce Led Her to Some Horrible Mental Health Problems
The Cleveland native was married twice. In 2011, she separated from her high school partner Brian Toohig, the relationship which resulted in her two wonderful children, Jessica,13, and Grady, 11. She married a second time Alex Giangreco in 2014.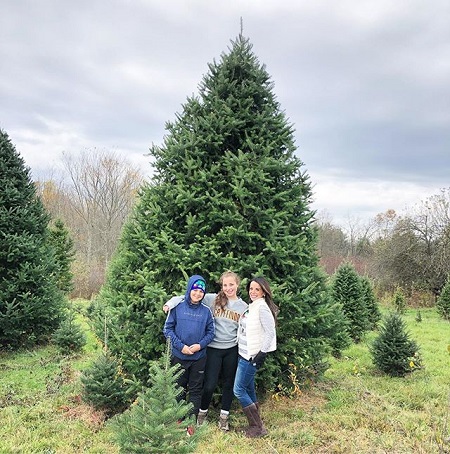 Her children are her everything.
Source: Hollie Strano's Instagram (@holliestrano)
The two separated in 2017, which Hollie says was "traumatic" and sudden. It spiraled her into "severe anxiety and depression. She sought mental health counseling, and through that process, she was able to recover. Besides her support group of co-workers, she also credits the viewers and her fans on social media for lifting her up.
Watch: In Her Own Words, "We All Go Through Our Own Things."
Following her openness about her problems, she started a YouTube channel of her own. She posts certain parts of her life and tries to give some advice on the emotional side of things in her videos.
Stay tuned and connected to GlamourFame for more Entertainment content of your favorite celebrities.
-->