How Much is Rupert Grint' Net Worth? Here is the Complete Detail of his Earnings
Published Wed Jan 05 2022 By Manvi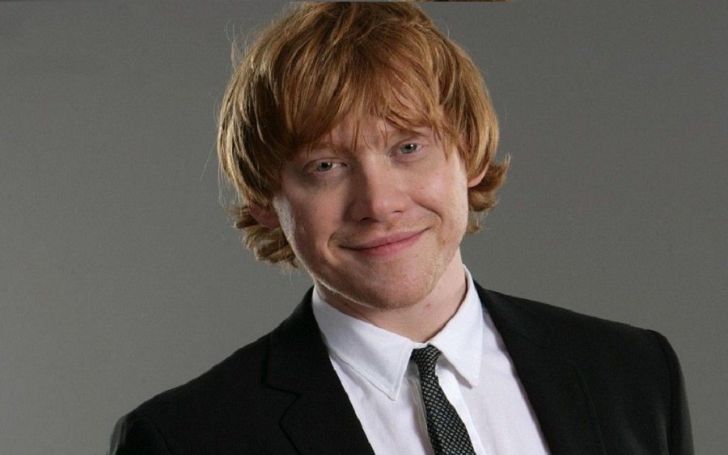 Rupert Grint's Net Worth: Here is the Complete Detail of his Earnings!
To all the Harry Potter fans, the name Rupert Grint best recognized as the character Ron Weasley isn't unheard of. Many millennials and Genz grew up awaiting the letter from Hogwarts; if you're a Harry Potter fan, you probably got it.
Rupert's been a part of many people's childhood, and we've seen the talented individual grow into a generous and hardworking person. Despite being famous as one of the members of the Weasely family, Grint's been part of hits like Sick Note, Snatch and many more.
The BBC Radio 1 Teen Awards winner's been part of the entertainment business for a good 21 years. Having worked in a myriad of block-bluster like Harry Potter alone generated him a handsome sum. Continue reading to know more about Rupert Grint's financial status. With the return of the Harry Potter cast to celebrate its 20th anniversary, how much does Grint's networth differ from other members?
What is Rupert Grint's Staggering Net Worth as of 2022?
With the amount of success the Harry Potter franchise earned in all these years, it isn't a surprise to ponder on the amount of wealth the main characters like Rupert Grint gained. The aspiring actor relishes a whooping networth of approx. $50 million. All thanks to his awe-inspiring works in many other productions as well.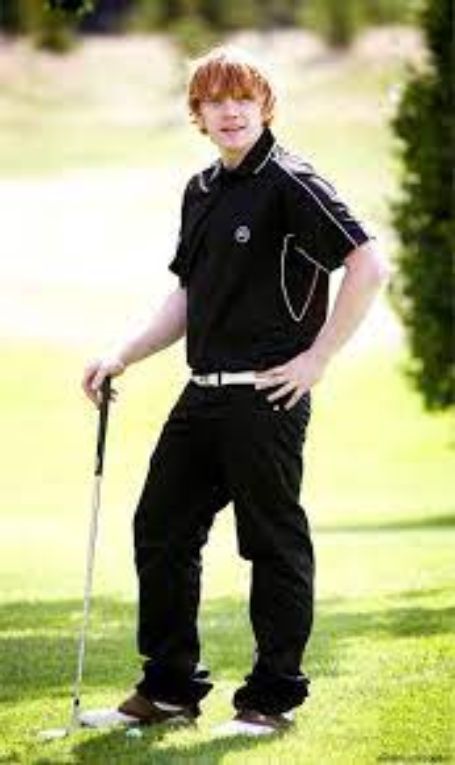 The aspiring actor relishes a whooping networth of approx. $50 million.
Photo Source: Pinterest
The Sick Note star enjoys a fancy and luxurious life residing in his $7 million worth of beautiful 18th-century estate, which is good 22 acres wide. Grint seems to have a knack for investing in real estate as he's further invested in $4 million and $550,000 worth of the houses in Hertfordshire.
Recommended: What is Max Thieriot's Net Worth in 2021? Learn About His Earning Details Too!

The skillful actor relishes his abundance with his 12-year long girlfriend Georgia Groome and their 1-year-old daughter. The talented actress adds $3 million to the couple's bank balance. All the brand endorsements, advertisements and sponsor deals increased the actor's networth.
Rupert Grint's Earnings from His Career Hits!
The fifth wealthiest actor of the Harry Potter series, Rupert Grint, is guessed to have earned a hefty amount of $70 million from the above-mentioned all-time hit series. The Harry Potter franchise bagged an impressive load of $7.7 billion from its overall production.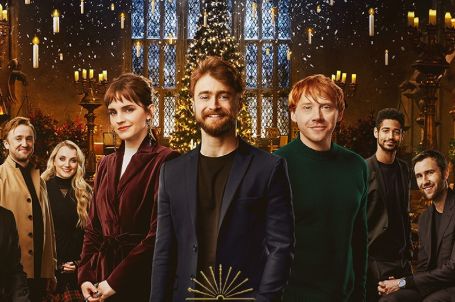 Rupert Grint's reunion with other Harry Potter Cast on its 20th anniversary.
Photo Source: Bustle
No wonder the actor received a hefty amount of $30 million from both parts of the Deathly hallows. Similarly, According to Celebrity Networth, Rupert earned $4 million in the "Harry Potter and the Order of the Phoenix." The multi-talented individual's earning from the initial movies of the franchise hasn't been disclosed yet.
Also See: What is Jeremy Renner's Net Worth in 2021? Learn About His Earnings!
Alongside Grint, the lead characters Daniel Radcliffe aka 'Harry,' and Emma Watson as 'Hermione,' acquired a staggering amount of $109 million and $70 million respectively from the overall franchise. These inspiring stars added more to their pockets after successfully establishing a name for themselves outside the magical world.
For additional information and news on your favorite stars, stay connected to Glamour Fame.
-->