How To Match Your Perfume To Your Mood For Romantic Feelings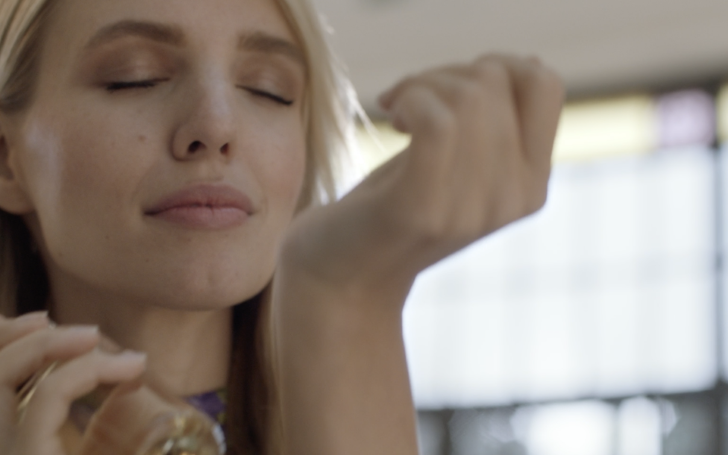 The perfume is the most luxurious phenomenon for smelling good. Having perfect makeup, stylish hairstyle and nice clothes are not only enough for the greater glance of approach, so one must choose a good perfume.
Aromatherapy is the best and the natural means of uplifting your mood. It is scientifically proved that scent is directly linked with the emotions. It can make you nostalgic of any things From your childhood memories, past to your grandma kitchen.
Romantic feelings don't just mean falling in love with someone but somehow as the idealized view of something pure and beauty naturally. Here we have explained how best to ensure your perfume matches with your mood for romantic feelings.
1. Feeling Senseous
Romance is on the air. If you are in the mood of playful filtering vibe or the passionate love with someone the perfume with active ingredients of florals notes of bourbon vanilla, night queen flower, gardenia, neroli, ylang-ylang, tuberose, jasmine, and light musk will make you make you can't stop yourself to crazily falling in love with your sweetheart.
The luxe scented Dior Addict Eau de Parfum, Estée Lauder Beyond Paradise Eau de Parfum Spray, True Star by Tommy Hilfiger, Lancôme Attraction Eau de Parfum Spray will surely dive into your fantasy.
2. Feeling Natural
When you all want is to go self-indulgent and breath the fresh natural air then, the perfume with citrus and the grounded coffee, spicy scent of mandarin, jasmine, tangerine, and musk, woody vetiver, lavender or pink roses will ultimately back you into the earthy and naturals tone of the frame of mind.
Bond No. 9 Little Italy Eau de Parfum, Chanel Cristalle Eau de Parfum, Jo Malone Black Vetyver Café Cologne will you plunge in the natural atmosphere.
You May Also Like: 10 Best Makeup Products for Beginners
3. Feeling Sporty
When it comes to fitness, sports are an effective one. The activeness and the freshness also plays a role. The dynamic scent with ingredients of grapefruit, cedar leaf, basil, and pine needle, apple, cucumber, tuberose, and sandalwood will sooner give active and freshness.
Adidas Adrenaline Woman Eau de Toilette Spray, DKNY Be Delicious can the greater option for your give you in the freshness all day long.
Also See: How to Wear Leggings Like a Celebrity in This Winter
4. Feeling of Romance
The natural floral notes of pink rose, orchid, jasmine, bergamot, orchid, sandalwood, vanilla, pomegranate flower, raspberry, passion flower, and sexy musk are the natural fragrance for the romantic scents.
The Healing Garden in Bloom, Realities Eau de Parfum, Eternity Moment by Calvin Klein will definitely spree you to the comforting frame of mind.
The essence of perfume is directly allied with the person's sentiments. Alluring and beautiful fragrance is also associated with the person self-confidence and the personality. Therefore, it goes without saying one must embrace the good perfume.
-->