Hugh Grant Explains His Reluctance To Star In Rom-Com Movies!
Published Fri Jun 07 2019 By Chester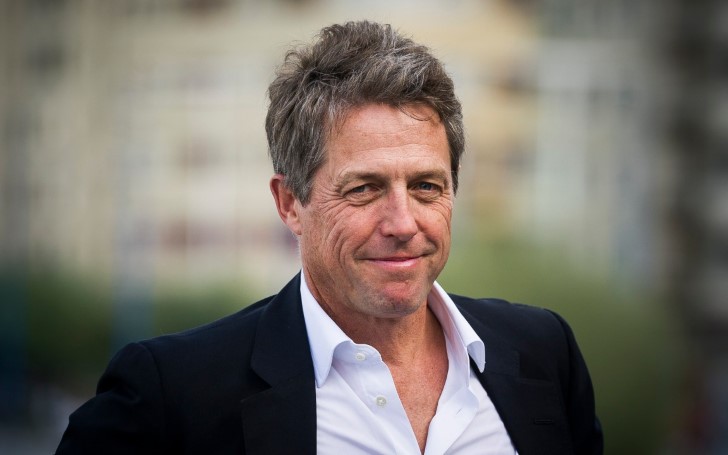 Love Actually star Huge Grant expresses his reluctance to star in Romantic Comedy Movies.
On Tuesday night in Zurich,
Hugh Grant
cut the figure of a most unwilling movie star when he got a 'Zurich's Golden Icon Award' for the job of his life.
This despite enjoying some of his career's finest reviews for his role in Stephen Frears' movie 'Florence Foster Jenkins' (2016) alongside Meryl Streep and Simon Helberg.
Grant stayed relentlessly self-depreciated and almost reflexively apologizing as he confronted the media as if to suggest that perhaps Zurich had gotten the wrong guy.
Three-time Academy Award Winner Meryl Streep stars in the touching true story of Florence Foster Jenkins
SOURCE: Save Send Delete
What a humble guy, Grant, of course, is best known for the charmingly awkward onscreen persona he created for such romantic comedy as 'Four Weddings And a Funeral' and 'Notting Hill', but Florence Foster Jenkins is darker comparing to the two Rom-Com's.
Why is Big Bang Theory Taking a Break Before its Utmost Finale? >>>
The actor has replicated his fine acting skill playing a real-life broke and talentless failed soprano who was known and mocked, for her flamboyant performance costumes and notably poor singing ability who dreams of becoming an opera singer.
"He appears on the surface to be this suave, debonair English man but in reality, he was a failed actor, (who) just didn't quite have the talent and the only thing that gave him a position in life was his marriage to this woman," said Grant.
"What I enjoyed playing was the outward shell of this debonair Englishman, but (underneath) he's a rather desperate man clinging to this life because he has nothing else."
Check Out: Florence Foster Jenkins Official Trailer #1 (2016)
Grant shares that acting alongside Streep was "of course terrifying as a prospect. I mean: 19 Oscar nominations," he said of his acclaimed co-star.
"But if you play tennis against Roger Federer, you play better. It was good for my game and just fascinating to watch someone as talented as that. I think she does come into a tiny bracket of true geniuses."
Since he has been mostly seen in romantic movies, Grant shares that he felt no affinity for the genre. He shares that he prefers playing 'bad guys or complicated people' something with more 'texture and meat' than a romantic lead. Well, we can feel that from his last two romantic comedies.
The king of Rom-Com himself admitting that he has a liking towards the darker roles sure got the fans scratching their heads. At least we've now got a chance to get the know the real Grant past all that cheesiness that his movies corner him around.
8 Unsolved Mysteries from Hollywood Movies >>>
Stay tuned and connected to find out more entertaining articles.
-->