Iggy Azalea Speaks For The First Time Following Leaked Nude Photos
Published Tue May 28 2019 By Andrew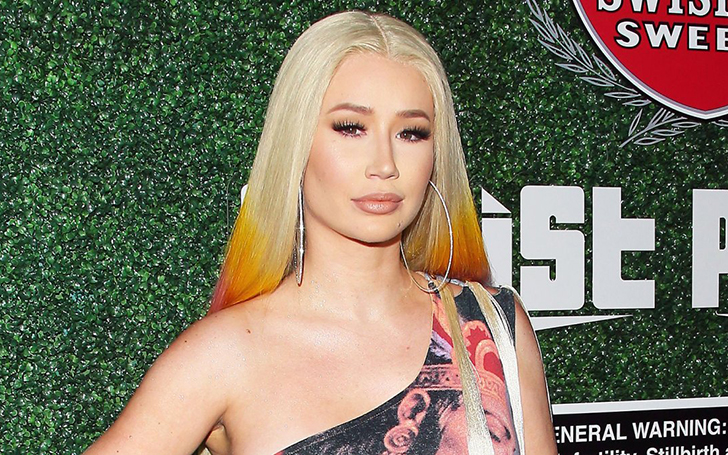 Izzy Azalea speaks out regarding her leaked nude photos.
Iggy Azalea is urging her fans to showcase a little bit of their considerate side regarding her feelings following the nude photos of the singer-songwriter made its way to the internet.
On Monday, the 'Kream' singer, broke her silence on the issue of the images of herself that were leaked on Twitter during the weekend.
You may also like: Keeping It A Secret! Singer Joe Jonas Had To Sign An NDA after his Girlfriend Sophie Turner Told Him about Game of Thrones Ending
In a heartfelt conversation to her followers in a since-deleted note, Azalea took it upon herself to explain that the photos were taken at a 2016 GQ photo shoot without her consent and were never intended for public release.
Azalea's recent statement.
Because of this, the singer expressed feeling "surprised and angry" about the fact that the images were still in someone's possession and decided to press criminal charges.
Through the statement, she also came through with a declaration that she intends to keep his social media accounts deactivated while she gets through this difficult time.
Also read: Singer-Songwriter Margo Price Has A Message For Male Alabama Lawmakers
She began the statement expressing,
"Today I'm a ball of negative emotions. I feel blindsided, embarrassed, violated, angry, sad and a million other things. Not solely because I did not consent to this — but also because of the vile way people have reacted,"
Azalea also discussed comments from men, who were "sharing their thoughts and fantasies in regards to my body".The 28-year-old singer added that the things being said about her were incredibly disturbing and made her nauseous.
Watch: Started (Official Music Video)
The prolific singer is surely going through a difficult time as of now and we hope that she gets through it very soon!
-->