India Reynolds And Arabella Chi Continued Their Summer Of A Lifetime As They Reunited In Ibiza Looking Sizzling In Tiny Bikinis
Published Fri Aug 30 2019 By Chester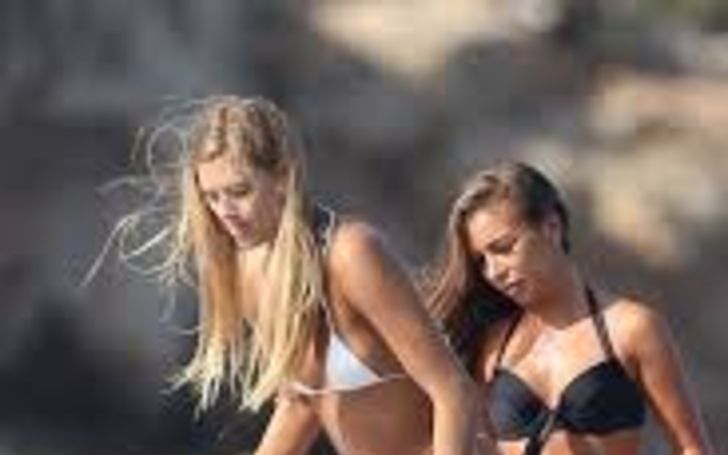 The Love Island alums India Reynolds and Arabella Chi went on a phenomenal summer vacay as they reunited in Ibiza for a sizzling photo shoot.
The sensational Love Island beauty India Reynolds and Arabella Chi dropped jaws of many sharing a series of racy snaps on her Instagram. The two BFF's continued and later got united in Ibiza to take part on a photoshoot for Pour Moi Lingerie and Swimwear brand.
India opted for a sexy brown lingerie which featured big laces on the bra clearly making everyone lay an eye of admiration for those foxy eyes and big thighs.
SOURCE: India Reynolds Instagram, India Reynolds
If you are following the 28-year-old glamour queen who also featured in a nude photo shoot a while back then you might be familiar with her hot and sexy bikini shots in different dresses, alluring poses and topless photo shoots. Through the official Instagram of the stunner you can discover a plethora of sizzling snaps of the 28-year -old model.
The sensation model even stripped naked before coming to the villa.
SOURCE: Arabella Chi Instagram
The world renowned former reality star let her followers of more than half a million in on the vacation that the duo embarked on together.
The world was just left stunned with this bootylicious show by the reality star duo and we hope that such rendition of summer sizzle should enrich the social media platform users all across the globe every now and then.
For updates on such ravishing senoritas stay with the glamourfame family.
-->