Who is Ireland Baldwin Mom? Details on her Family Here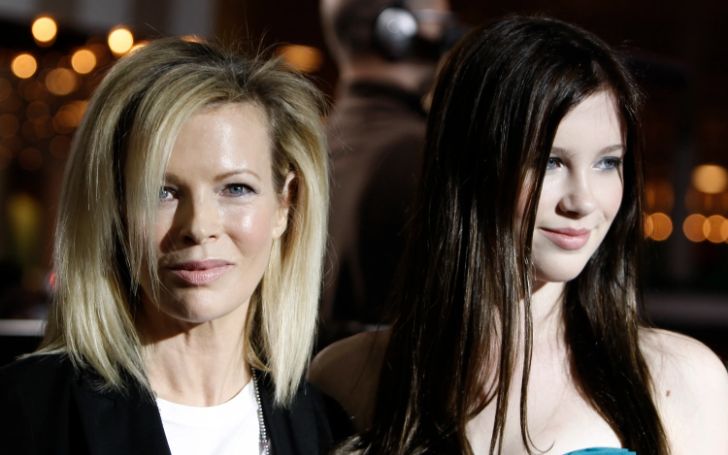 Ireland Baldwin is a well-known personality in the entertainment industry. Actually, she is a renowned American fashion model with a worldwide fan base. Her appearance and physique have helped her to attract a lot of attention. She even made an appearance in the film Grudge Match in 2013, which was positively received by her fans.
Further, Ireland's also been featured on the cover of Grazia Magazine. She even started a professional DJ career in 2019 and is an animal rights activist who has photographed for PETA. Let's learn more about her family now.
Who is Ireland Baldwin's Mom? Details on Her Family
Ireland is the gorgeous daughter of Kim Basinger, who is as stunning. Kim is a former fashion model, singer, and actress who is 68 years old. She was lauded as a sex icon in the 1980s and 1990s after playing Domino Petacchi in the film Never Say Never Again, and she soared to notoriety after that. She has been quite active in the glamour industry since 1976 and has accomplished everything she has set out to do.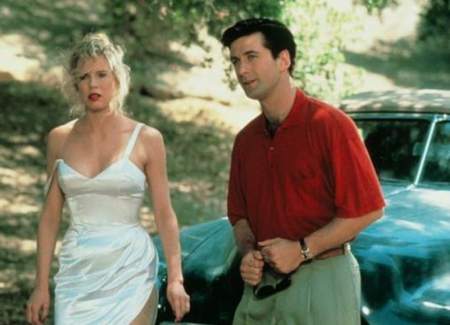 Image: Alec Baldwin with his former wife, Kim Basinger, during their younger years. Source: Yahoo
In terms of her relationship, she is now dating Mitch Stone. After meeting for the first time on the movie set in 2014, they began their amazing connection. They've been living together since then and enjoying each other's company. She was also previously married for nine years to Ron Snyder, whom she divorced in 1989. She then began dating Alec Baldwin, the father of Ireland, with whom she married in 1993. They were also married for nine years until getting divorced in 2002.
Ireland Baldwin's Father, Alec Baldwin, is an Actor
Alec Ireland, Ireland's father, is a well-known actor in Hollywood. Yes, he is an American comedian, producer, and actor. He rose to prominence through his role in the CBS soap opera Knots Landing. There was no turning back for him after that appearance, and he went on to star in a number of blockbuster films and television series.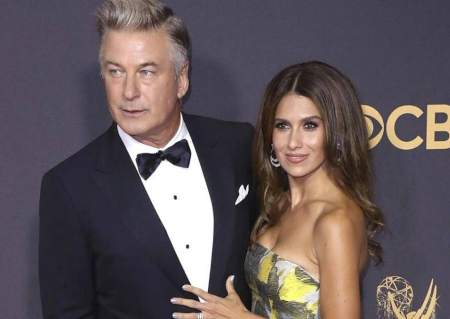 Image: Alec Baldwin with his wife, Hilaria Baldwin at the award show. Source: Marca
In terms of his personal life, he is a happily married man. He began dating Hillary Thomas, an American yoga instructor, in August 2011. Baldwin proposed to her in a romantic way in 2012, after they had been dating for a year. They exchanged wedding vows at St. Patrick's Old Cathedral on June 20, 2012, two months after their engagement.
Click To Know: Is Sebastian Stan in a Relationship? Learn his Dating History
Several high-profile figures were present during the main event. Mr. and Mrs. Baldwin have been happily married for ten years and have a great understanding of one another. They have six children as a result of their long journey of love.
Ireland Baldwin's Relationship Highlights
The twenty-six years old beautiful fashion model has a wonderful career so far. Along with that, she has an eye-catching love life, so people often wonder about her personal life. While on the other hand, Ireland loves to keep her personal life private and far from the media attention. Despite that, she recently went public regarding her love life on her Instagram account. As of now, she is dating her Portuguese boyfriend, RAC, who is a musician.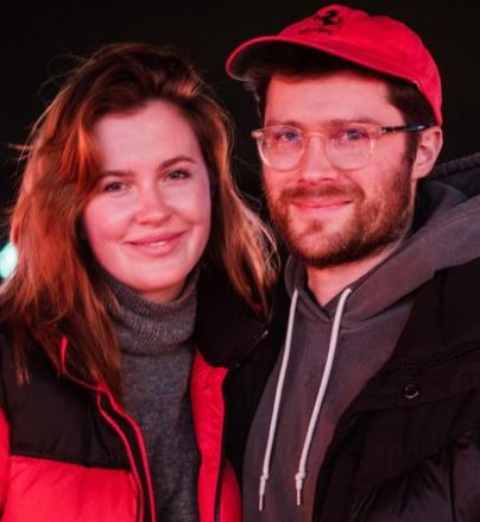 Image: Model Ireland Baldwin with her boyfriend, RAC Aka Andre Allen Anjos. Source: Ireland Baldwin's Instagram
His birth name is Andre Allen Anjos; he has rocked in different states with great performances. Previously he was married to pianist Liz Anjos. Regarding her boyfriend, Baldwin has expressed, "My boyfriend is divorced. His past isn't any of your business. Our relationship isn't any of your business. I won't allow people to call him he isn't because he of all people doesn't deserve that. He is perfect."
Also Read: Who is Holly Scarfone, Scott Disick's Rumored Girlfriend? Learn Interesting Facts About Her
Regarding her previous relationship, Ireland had few relationships which were lime lighted. In 2018, she was in a romantic relationship with musician Corey Harper. However, they dated for several months and parted ways. Back in 2014, she dated rapper Angel Haze. Their love life was highlighted in every media due to their massive fame. However, after a few months of dating, they broke up and parted ways.
Net Worth of Ireland Baldwin's Mother, Kim Basinger
Ireland's mother, Kim, is of successful American model and actress. She has been part of several blockbuster movies and series. Talking about her wealth, she currently enjoys a net worth of $20 Million. She has gathered all of her fortunes through her incredible career as an actress and model. Her estimated annual income is over $100,000 per annum. During her peak career, she used to make over $1 Million per year.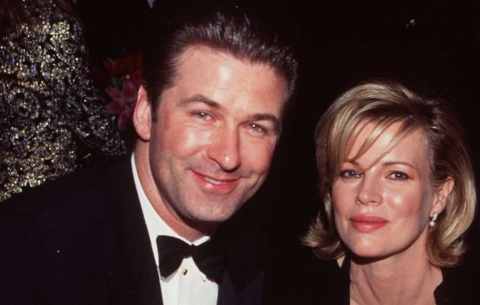 Image: Kim Basinger with her former husband, Alec Baldwin together. Source: Pinterest
Regarding her involvement in real estate, in 2001, she bought a $540,0000 home in Woodland Hills. She later listed that home for sale for $1 Million in 2017. On the other hand, her ex-husband, the father of Ireland, is also a massive money maker. He is currently enjoying a net worth of $60 Million. Since 1980 he has been, highly active in this entertainment industry and has been giving his best to the business. He makes over $300,000 per episode.
For More Articles, Visit Glamour Fame
-->