Irina Shayk Takes To Instagram To Share A Seriously Revealing Video Clip Posing In A Black PVC Jacket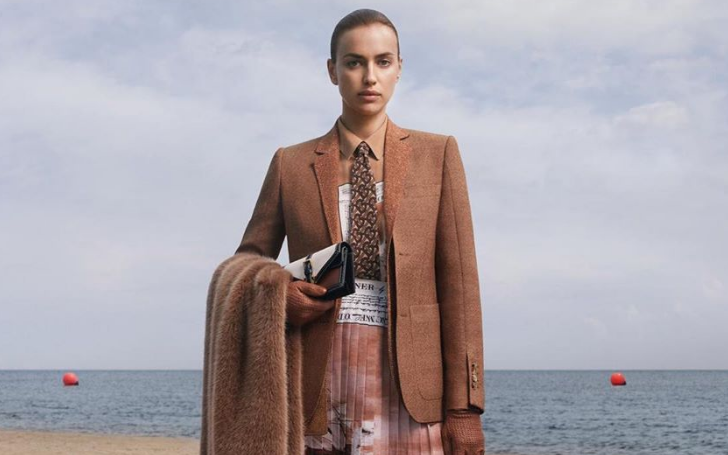 Irina Shayk walked in skimpy clothes with a PVC jacket, and people absolutely loved it.
Irina Shayk is doing what she loves doing after the split with Bradley Cooper. Recently Irina took to her Instagram to post a video of herself where she is seen walking towards the camera.
Well, that's not all, the star is clad in barely even there black lingerie, a stocking, and a black PVC jacket. Come on! Who wears a PVC jacket, but one thing for sure, anything looks good on her!
The 33-year-old prolific model who shares her beauty secrets captioned, "Walking into the weekend like .. 💋."
Well, yes, why not, Irina! The model shared a similar post in July with the same outfit, on the very post, Shayk is seen sprawled inside a vintage car.
It certainly seemed a steamy-hot photoshoot, as if the Amazon Rainforest fire was not enough. Okay, bad joke but the Russian model looked absolutely stunning on her outfit and proved, "Less is more."
Do you know what's surprising, though? Irina revealed in one of her interviews; she never wanted to be a model! Are you kidding us, Shayk?
Actually, she was not; the 33-year-old model, who recently trolled her ex, said she always wanted to be a pianist or a teacher and never in her wildest dream thought about modeling.
But look at the Irony, Irina now is a successful model, for whom fans are ready to die just for a glimpse of her.
The post is, as you might have guessed already, is flooded with comments and likes. The post is liked 1.9 million times, and there are 4.8K comments.
People loved Irina's outfit and more precisely loved her for a bold statement.
-->