Is Bobby Flay Married In 2021? His Love History Here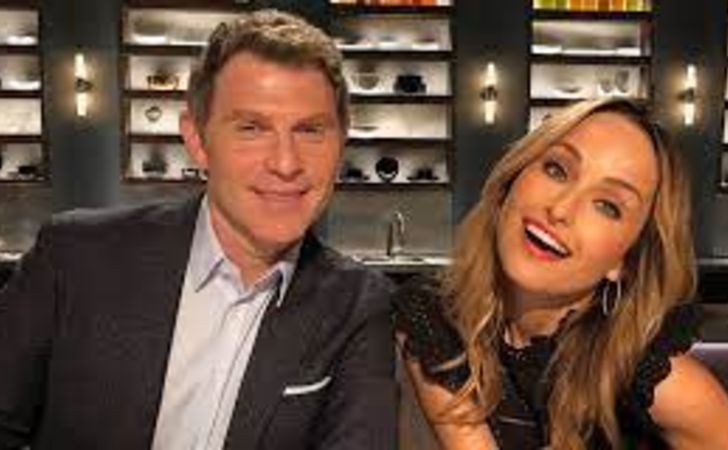 Know everything about Bobby Flay's love history! Is he married in 2021?
Robert William Flay, popularly known as Bobby Flay, is a renowned personality in the culinary business and well in Hollywood. He is an American celebrity chef, restaurateur, and a tv personality.
Bobby Flay was born on December 10, 1964, in New York City to Bill and Dorothy Barbara Flay. Bobby's parents knew that he was certainly destined to become a chef when little Bobby asked for an Easy-Bake oven for Christmas.
The 56 years old chef is best known for his frequent appearance on the cable station Food Network, where he first gained vast recognition.
Check Out: Who is Eiza González Boyfriend in 2021? Here's What to Know About Her Relationship
The celebrity chef has at least appeared in 19 shows since the beginning of his culinary endeavor. As acclaimed and loved Bobby's recipes are worldwide, his love-life is discussed and scandalous in Hollywood. Keep reading to learn the chef's multiple relationships of the past.
Bobby Flay's Past Relationships
It wouldn't be wrong to say that Flay hasn't been as successful in his love-life. Many flings and girlfriends are often overlooked, but the renowned chef has a history of multiple marriages which has classified him as a womanizer.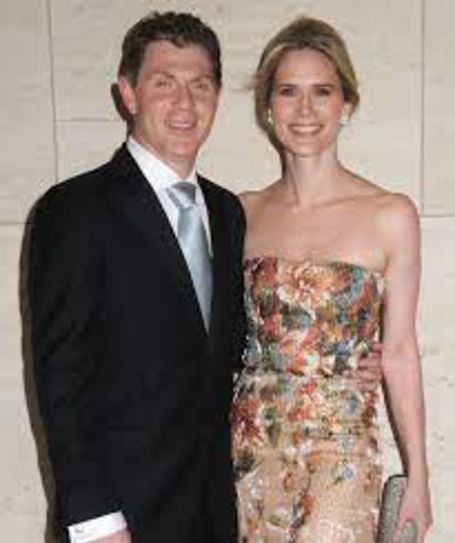 Bobby Flay got married to his first wife, Debra Ponzek, at 26.
Photo Source: People
Flay's first wife was Debra Ponzek, a fellow chef; the duo reportedly met at a charity event and got married on May 11, 1991. The former couple was hailed chef power couple for weeks, but the sun soon set for the duo; they called it quits after two years into marriage.
Bobby wasn't single for long when he met his second wife, Kate Connelly in 1994, and ties the knot with her in October,1995. He has a daughter with Kate named Sophie. This marriage, too, didn't last long and ended in 1998.
Check Out: Bobby Flay Net Worth - The Complete Breakdown.
Two failed marriages perhaps knocked some sense in Bobby as he didn't rush into marriage this time. shortly after his second divorce, he was set on a blind date with actress Stephanie March; the duo dated for quite a while and got hitched in 2005.
Years after their marriage, headlines and rumors were flying about the couple not coping well,with March alleging Flay was having an affair with Elyse Tirrell, his personal assistant, but the most grievous allegation made against him would be when his then-wife March's appendix burst and was sent to the hospital and Flay went MIA on her.
Recommended: Zinedine Zidane Speechless Over Eden Hazard's Another Injury
Reports said that March was livid with her husband's disregard towards her, and the couple ended their 10 years long marriage in 2015 after many feuds.
Who is Bobby Flay Dating In 2021?
Even with his rocky experiences in romance, the unbeatable American chef hasn't quite given up on love yet; in his defense,you can't blame a man for trying.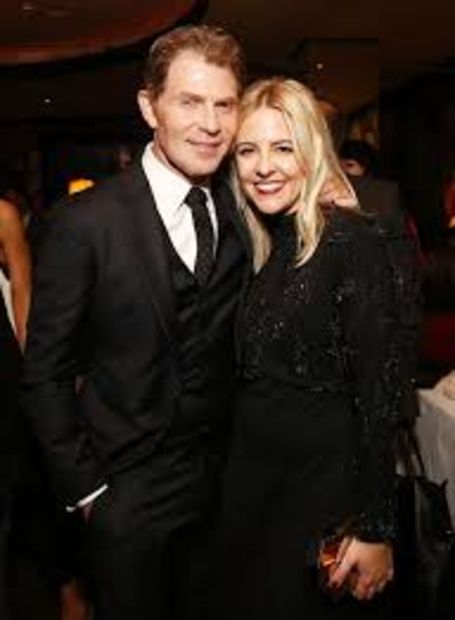 Bobby Flay has been married and divorced three times to date.
Photo Source: Delish
Bobby's last official girlfriend was Helen Yorke, with whom he dated for three years until 2019. The chef's current relationship status is single, but it seems like he isn't restraining himself completely from love, as there are often rumors of him dating a colleague and having flings, so maybe we can expect to hear his next girlfriend's name soon.
Where Is Bobby Flay Today?
Bobby Flay has certainly come a long way in his professional and love life but with success in one and bitter-sweet memories in another.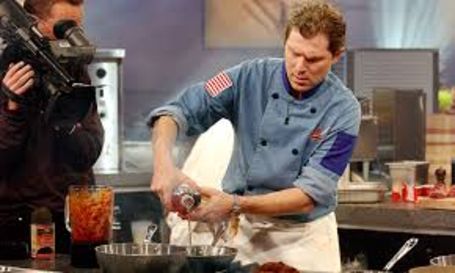 Bobby Flay is among the most successful chef today and is worth $30 million.
Photo Source: VanityFair
From opening his first restaurant at 26 and getting married for the first time at the same age, Bobby today has established himself as one of the best celebrity chefs and is worth $30 million. The Food Network star chef is currently expanding his culinary career in all ways possible and is still looking for love.
For more information and news on your favorite stars, stay connected to Glamourfame.
-->