Is Erika Jayne Still Married? Grab Details of her Husband and Son!
Published Mon Nov 11 2019 By Sea
The straightforward answer is yes! Erika Jayne is still married to her husband of 20 years, Thomas Girardi, despite all the lawsuits he is currently entangled in this year.
Erika Jayne (born Erika Nay Chahoy, married Erika Girardi) is popularly known as the star of Bravo TV's 'Real Housewives of Beverly Hills' (RHOBH), but she is also a singer whose debut single 'Rollercoaster' was No. 1 on the US Billboard Dance Club Songs chart in 2007.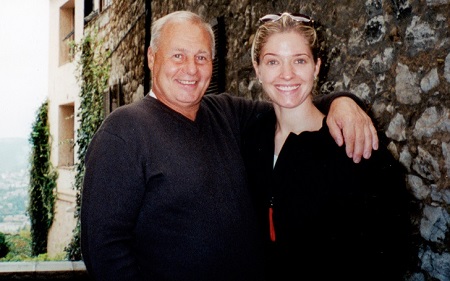 Erika and Thomas are separated by 32 years!
Source: Bravo TV
The actress's marriage to Girardi in 1999 was actually her second time, and she has a son from her previous marriage. For the last two years, rumors have been coming up every now and then that the current pair are no longer tied as husband-wife, but she's dismissed it all the time.
Erika Jayne's Husband, Thomas Girardi, Was Accused with Three Separate Lawsuits in 2019; She Remained Unfazed
It's difficult to follow up on the various lawsuits, court appearances and the judgments that have been thrown at the 80-year-old attorney, Thomas. He himself runs a law firm called 'Girardi | Keese' and has borrowed loans from a number of other firms and individuals. On the allegations of failing to repay the loans in the agreed times, those firms came forward to file a charge against him.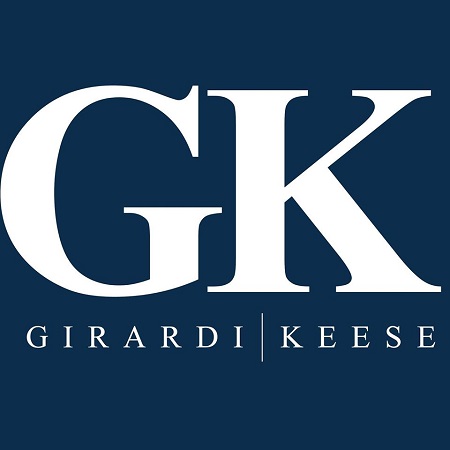 Girardi | Keese was sued multiple times in 2019.
Source: GK, Facebook
The first charge came against him and his firm by 'Law Finance Group' (LLG) in January on a $15 million loan he'd taken from them back in 2015. They accused him of using that loan to maintain the lavish lifestyle instead of funding the operations of his firm and further claims of not being able to return any of the amount like they agreed to.
Girardi initially denied to pay the bills, but he and his firm agreed to pay $16 million until June 7. After failing to pay $6 million of the total, the Los Angeles Superior Judge Gregory Alarcon entered a $6 million judgment, including the 10% annual interest rate.
The Second Lawsuit Dragged Erika As Well
Tom was careful not to drag Erika in the $16 million lawsuit but was unable to do the same when another firm 'Stillwell Madison' filed a lawsuit against him and Girardi | Keese in July/August. This time a $5,110,440.38 amount was slapped against him for the same accusation as the last lawsuit.
The case for both of them to pay is still developing.
Source: All About The Tea
The 48-year-old was named a defendant with her husband on the case. For the remaining $3,454,804 of the loan, the possibility remains for the two to pay it out together.
A third case reappeared from 'JJ Jackson Consulting', alleging him of refusing to pay a bill of $40,167.69 late last month. He did say that he heard of the bill for the first time and will resolve it in a month.
Silence From Everywhere
Earlier this year, Erika was constantly asked to comment on the accusations against her husband and her firm. She told Us Weekly, "It's part of the job." in February, standing firm beside her husband.
In March, when going through a series of tweets about her with Andy Cohen on his show, she was asked if she could say anything about the January lawsuit. She casually gave her answer, "Uh, yeah. It's a lawsuit, and you can't comment on it."
Watch: "I Pay My Own Bills"
Later in May, she responded to criticisms of not showing Tom on RHOBH. It was a sound reply from her, "You can't show those things on television, simple as that."
Of course, all these lawsuits mean there would be trouble for the couple involved in it, especially when both of them have to face it. Since being sued together by Stillwell Madison, neither of them have commented on their marriage situation. But when you look through her activities, she's not worried about it.
Nothing's out yet, and they still remain married with no talks of a possible divorce.
Had to Shut Down Divorce Rumors Last Year Too
Among the various rumors Erika was a part of in early 2018, including that she was leaving 'The Real Housewives of Beverly Hills', the divorce between her and Tom also was one of them.
In the 2018 season of RHOBH, Tom did not appear in the show. He appeared more distant when she revealed she opted out of interviewing her husband for her book, 'Pretty Mess', that was written about her. It was further amplified when she told Andy Cohen no one had read the book.
The rumors circled the tabloid for a while until she conspicuously slammed the rumors with a Tweet. She only wrote, "Conspiracy theories," which indicated none of the gossips was true.
She was not leaving RHOBH or Tom after all.
She Did Divorce Her Former Husband Also Named Thomas Who She Had a Son With
When Erika was 18, she moved to New York City to fulfill her dream when she met her first husband, Thomas Zizzo. He was a DJ at a club in Manhattan. They got married in 1991 and were parents to their only son Thomas Zizzo, Jr. He's called Tommy Zizzo to avoid the confusion. The pair divorced in 1996.
Erika took full custody of Tommy, he was 18 months old when they separated, and she took the responsibility of raising him as a single mother. But it was easier when she met Girardi. They got married in 1999 and have no children together.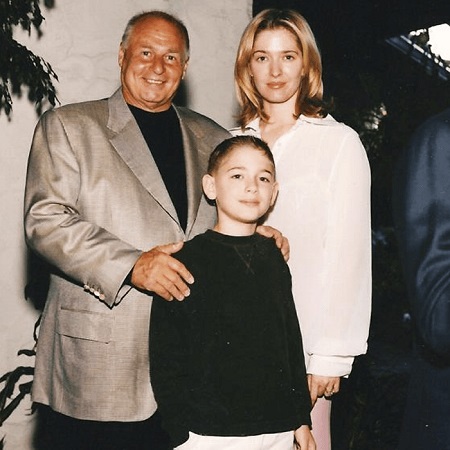 Tom took Tommy in when he married Erika in 1999.
Source: Skandinavisk Men
Tommy remained out of the spotlight for all his growing up years, despite being a celebrity son. He is now a police officer and has never appeared on Erika's show either. Back in February, she expressed her desire for her son to remain out of the show when she was questioned about it. She herself was almost cut out of Season 9 of RHOBH when her name was misplaced during Bravo TV's press release.
Stay tuned for more celebrity Entertainment updates on GlamourFame.
-->