Is Jack Barakat Married & Has a Wife in 2021? Learn "All Time Low" Lead Guitarist Dating History!
Learn about the relationship status of Jack Barakat as of 2021. Here's the detail
Jack Bassam Barakat is a Lebanese-American guitarist who shot to fame after releasing consecutive albums between 2009 and 2012 with All Time Low, an all-boys band that grabbed the number 1 spot on the US charts.
Jack was born in Lebanon on June 18, 1988, but later on, due to the civil war in Lebanon, his family fled to Baltimore, Maryland, when he was an infant. He is of Lebanese descent. During his high school years, Jack and his friend Marc Shilling decided to start a band. After a while, the members in the band began to shift along the way, and the remaining three band members found temporary bassists until finally ending up with Zack Merrick.
After all those changes in the band, a new band was formed, changing their name to, All Time Low and making an official band that we know today. As a famous guitarist, many people are eager to know more about real life. Continue reading to know.
Does Jack Barakat Have a Wife? Know His Dating History
At the moment, Barakat is not dating anyone currently, or at least no one publicly. And neither is he married to anyone in his life till now. However, he has a history with a few well-known celebrities.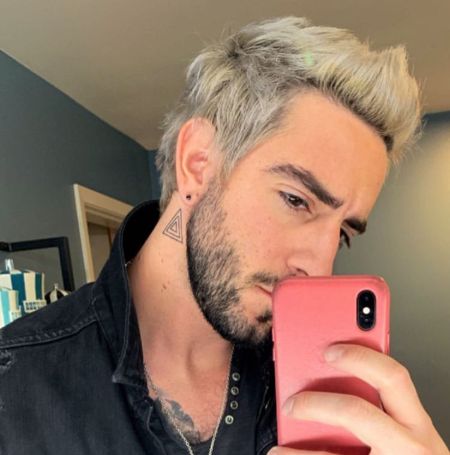 A timeline of the dating history of Jack Barakat's with female celebrities.
Photo Source: Pinterest
Barakat has also dated playboy model and TV personality Holly Madison (2010-2011) for less than a year after meeting her in 2010; He was in a relationship with Madison for some months during 2010-2011. They broke off on a mutual consensus. He also reportedly dated fellow singer Taylor Jardine in 2014.
Related: Robert Pattinson's Girlfriend 2021- Who is the 'Twilight' Star Currently Dating?
Details of those relationships are not available. Andie Miller (2017) – He was in a relationship with Andie Miller for a short while in 2017. Abigail Breslin (2013-2014) – There was a rumor that he was dating Abigail Breslin for a brief period from 2013 to 2014.
All Time Low Denies Allegations Against Jack.
Jack Barakat has been accused of sexually abusing underage girls after several alleged victims spoke up about allegations against him that date back years. The allegations escalated further when a video was revealed in Titok, which has now gone viral.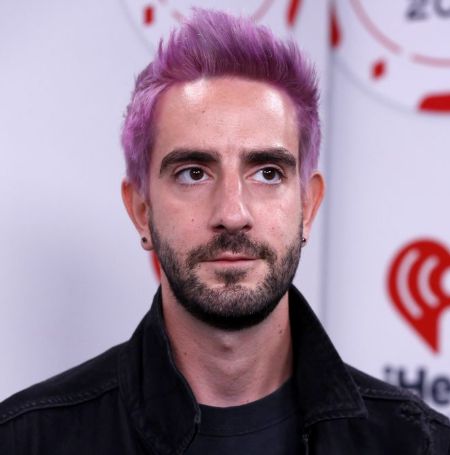 Guitarist Jack Barakat is accused of sexually abusing an underage girl after getting charged with allegations.
Photo Source: Stereogum
The video unveils a young woman reacting to a clip with the caption that states, "Me telling everyone about how a famous pop-punk band let me on their tour bus when I was 13 and people would tell me how nice it was of them." Some other celebrities accused of sexual abuse include R Kelly, Bill Cosby, and Armie Hammer.
Don't miss out: Who is Rebecca Herbst's Husband? Learn About Her Married Life.
Jack and the rest of his band members have denied the accusations, releasing an extensive statement on it. Jack has been accused of making suggestive comments against women despite knowing they were minors.
Due to those allegations, one rumor of the past has resurfaced of him dating Abigail Breslin, an actress and singer back in 2013, who was 17, the All Time Low band member was 25 years old. The pair decided not to publicize their relationship because of their age difference and also because Breslin was legally a minor at the time.
For more information and news on your favorite stars, stay connected to Glamour Fame.
-->