Is Jeff Bezos's ex-wife Mackenzie Bezos dating anyone?
Published Wed Jan 29 2020 By Chester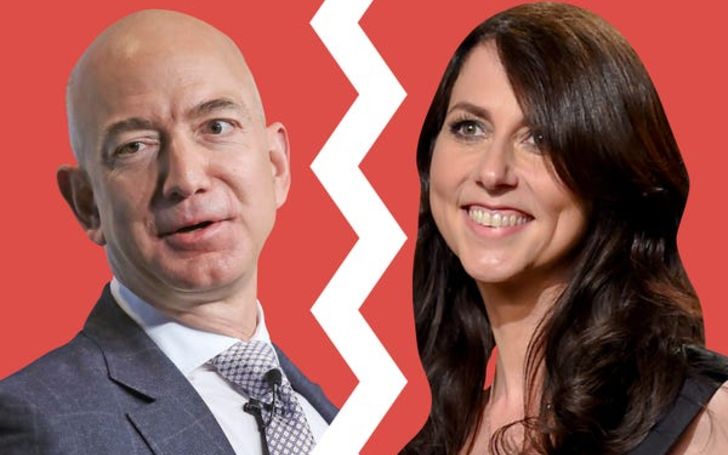 If you are updated with the recent media news, then you might well know about the split between Spacecraft founder and his split with twenty-five-year long wife, Mackenzie Bezos.
The couple who started their story before Amazon was founded in 1994 had love at first sight as they dated within three months of meet and married within six months.
But sadly, it was only destined to be such long as they ended their twenty-five years of a marital relationship. But the shocking part was, hours later, Bezos opened up his relationship with Lauren Sanchez - a TV host and helicopter pilot.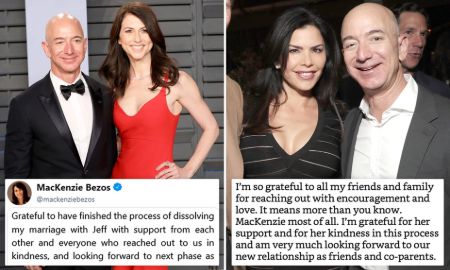 MacKenzie and Jeff announcing their divorce on social media.
SOURCE: Daily Mail
What about Mackenzie? What's her relationship status, and who is she currently dating? This question might definitely be popping inside your head, right! Hold on as we got you covered,
Mackenzie Bezos is Possible 'Single' and Out of Social Media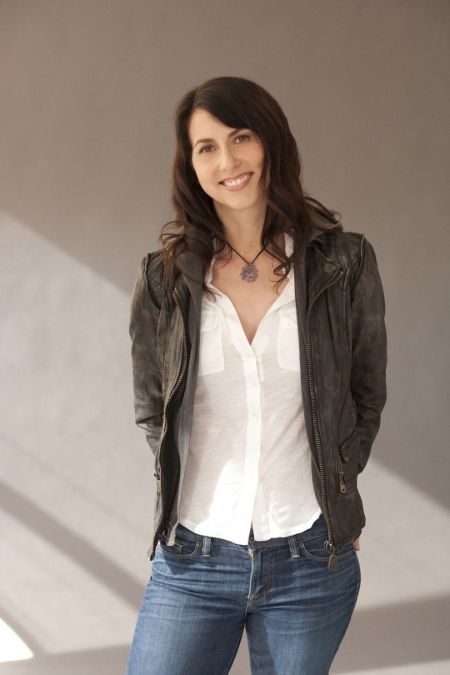 Bezos is blinking 'green lights' when it comes to relationship.
SOURCE: Pinterest
The 49 years old is currently single as she not mentioned being in a relationship with anyone. Bezos is not active on social and is away from the lights and camera for now. We understand, it's a melancholy phase on her life as she just lost 25 years of relationship.
Nevertheless, Jeff and Mackenzie ended up their marital relationship being good friends for the sake of their children.
Don't Miss: What Is The New Net Worth Of Jeff Bezos' Divorced Wife? Find Out The Reason The Longtime Couple Split!
The former richest couple in history settled, allowing MacKenzie a 4% stake in Amazon, which is worth $38 billion, vaulting her to the position of the third richest person in the world.
FYI, MacKenzie is a novelist who's written two books, "The Testing of Luther Albright" and "Traps."
Recently the (1.70 m) tall. MacKenzie is making headlines for cashing out$370 million form her total $19.7 million worth. But for what reason, she withdrew the money is still under the question.
Find Out: A Righteous Woman! Jeff Bezos' Ex-Wife MacKenzie Bezos Vows to Donate Half of her $36 Billion to Charity
We hope you enjoyed the article. Stay tuned for Entertainment article on Glamour Fame.
-->