Is Tati Gabrielle Related to Zendaya? Know her Parents & Family
Published Fri Apr 29 2022 By sujan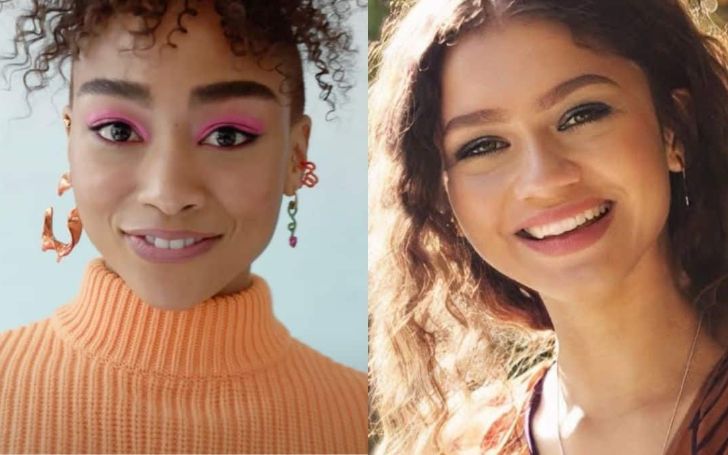 Know who Tati Gabrielle is? Is she and Zendaya related? And all other information associated with Tati is here; go through the end to know it all.
On the 25th of January, 1996, Tati Gabrielle was born to a multi-racial and multicultural American family. A Korean-American mother and an African-American father make up her family. After her birth, she got early guidance from her mother and quickly became a rising star in the entertainment sector. In the third grade, Tati starred in her first production as Lemony Snicket in Lemony Snicket's, A Series of Unfortunate Events, and the professionals acknowledged her acting and performing abilities.
After putting in an audition there, Tati Gabrielle got admitted into the theatrical department at Oakland School for the Arts while she was in the eighth grade. Many of Tati's prizes at different theater festivals, including the Edinburgh Festival Fringe from Scotland. Tati successfully maintained a 3.7-grade grade point average throughout her high school career. Tati moved to Atlanta, Georgia, and attended Spelman College, where she double-majored in Drama and French after her graduation.
"Uncharted," "YOU," "The 100," "The Owl House," and "Aftershock" are just a few of the shows Tati has been in after moving to Los Angeles in late 2015. Tati was included in Forbes' "Hollywood 30 Under 30" list in 2021. Tati is dedicated to her work and aspires to greater heights in film and television production, directing, and scriptwriting.
Is Tati Gabrielle Related to Zendaya?
The answer is no, they are not related, not by blood at least. Tati Gabrielle has previously featured in You and Chilling Adventures of Sabrina on Netflix, but she will soon make her feature picture debut in Jigsaw. Additionally, to portray the evil Braddock in the film adaptation of the blockbuster Sony PlayStation game, she had to go up against A-list actors like Mark Wahlberg, Tom Holland, and Antonio Banderas.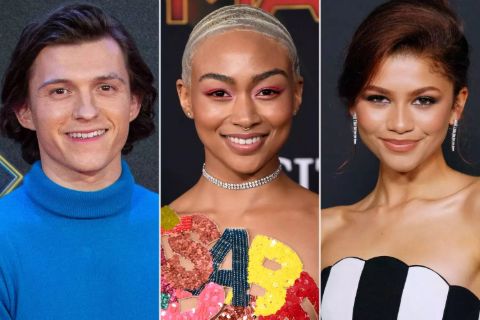 Image: Tom Holland, Tati Gabrielle and Zendaya
Source: Google
However, she claims that her co-stars provided her with lots of encouragement. It didn't hurt that she is close friends with Zendaya Maree Stoermer Coleman, professionally known as Zendaya, who is Holland's girlfriend. "Zendaya was a part of my childhood! Gabrielle stated, "We went to school together." After filming, Tom texted her, and she texted back, saying, 'He told me you were doing very well, so I thought I'd tell you.'" My heart is filled!'"
You May Also Want to Know: Shanna Moakler Says She Is Not Pregnant: 'Received a False Pregnancy Test'
The duo's mutual affection for the famous Spider-Man hero extends to his "incredibly crazy, very goofy, very humorous" and "the sweetest" qualities. It's not only that they've known one other since childhood. K.C. Undercover, a Disney Channel comedy, featured Gabrielle in 2016. A high school student turned spy, Zendaya portrayed K.C. Cooper, while Gabrielle played Wacky Jacky in the episode "Tightrope of Doom."
Who Are Tati Gabrielle's Parents?
Tati Gabrielle was born to Terry Hobson and Traci Hewitt Hobson. In addition to her parents, she has two brothers as well. For the time being, the names of Tati's brothers and sisters remain a mystery. Therefore, She mightn't have a sister sibling other than her brother, as there was no information about her sisters.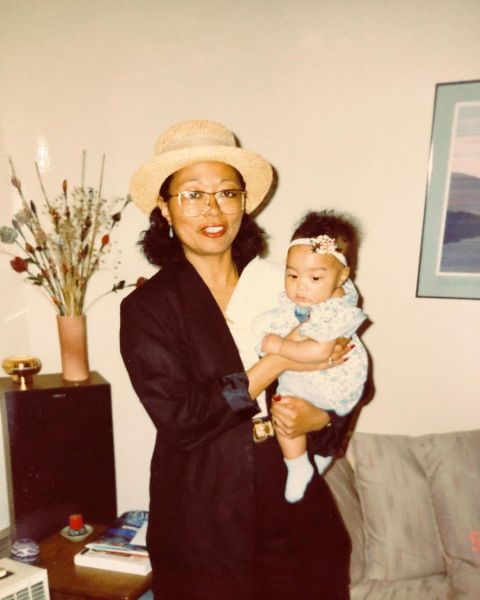 Image: Tati Gabrielle's mother, Traci Hewitt Hobson.
Source: Instagram @tatigabrielle
Tati has protected her family's secrets from others. She prefers to keep the specifics of her personal life private and only share them with a select group of close friends. She is pretty protective of her family.
Don't miss: Abigail Breslin is Engaged with her Longtime Boyfriend, Ira Kunyansky, After 5 Years of Relationship.
For more news and information related to your favorite celebrity, stay connected to Glamour Fame.
-->