Isaiah Wilson Girlfriend: Who is the NFL Player Dating in 2022?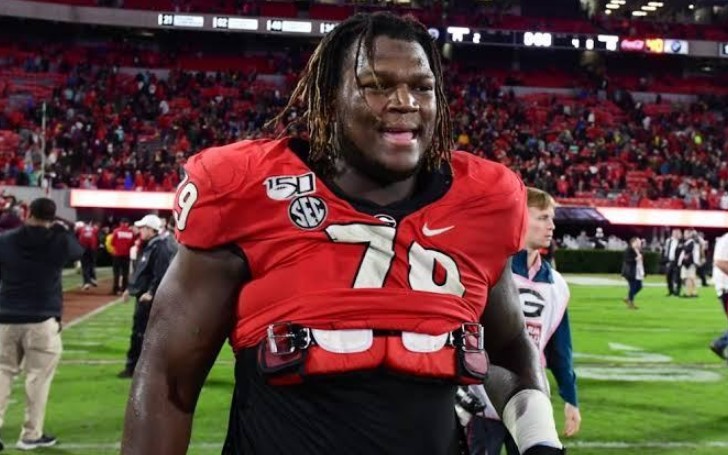 Here's what you should know about Isaiah Wilson's girlfriend in 2022.
Isaiah Wilson (born Isaiah Terrell Wilson) is an American Football player! Wilson came to the spotlight for his stint with the Tennessee Titans of the NFL. However, his string of issues led Isaiah out of the sport. In 2022, Wilson was released from New York Giants after a year in their practice squad.
And of his fame or infamous run in the NFL, fans started digging into his relationships. So, who is Isaiah's girlfriend? Do you know whom he is dating? Let's find out.
Isaiah Wilson Girlfriend: Is He Dating Anyone?
Well, if you watched the first-round NFL Draft 2020 on April 23, then we suppose you know Isaiah Wilson, was in fact, in a relationship. The NFL draft's reaction video from Isaiah and his then-girlfriend, and his mom went viral for all the wrong reasons.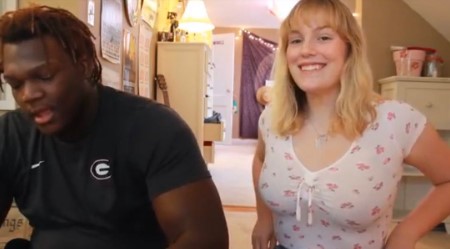 The video of Isaiah him finding out he would be the Tennessee Titan's first-round pick in the 2020 NFL draft showed his fiance sitting on Wilson's lap and hugging him because he was understandably emotional about the special moment.
While all seemed good this far, something unexpected was to come. While Isaiah's girlfriend was hugging her beau, she was blocking ESPN's camera shot, which prompted the NFL player's mom to snatch up his girlfriend and remove her from the frame.
Well, ESPN then soon shifted the attention to his stats, but the damage had already been done. People were quick to capture the moment and share it on social media and video-sharing platforms.
Fans' Reaction to the Viral Clip of Isaiah and his then-girlfriend!
The video was labeled 'cringe' by fans around the world. The largest internet community Reddit was filled with memes and videos of the moment.
One Reddit user wrote,
"Oh man.. As a mother, I'd never pull my son's partner away from him if they were having a moment like this. And as a partner, I would hug him and then quickly move so his family members can have a turn to celebrate with him too. Geez, cringe for sure!"
Another user [TheDankBorb] wrote,
"So, as someone who loves the NFL draft, I'm kinda ok with it. These players work incredibly hard all their lives and it's their moment. I recommend you look up other NFL Draft stories related to girlfriends or family members kind of stealing the spotlight. Look up the CeeDee Lamb moment when he yanks his phone away from his gf because she's trying to take it away from him while they're on national TV. I'm not saying she's at fault but it's a good look into the emotion that players willingly show on nights like that."
The same user further added,
"I think the mom was just saying "get off the camera, this is his moment". Although I can see both sides, I'm also thinking about those two sharing the moment as much as he might have just needed to have his moment away from others."
So, Who is Isaiah Wilson's Girlfriend?
After all this, we are pretty sure all of you want to know who is Isaiah Wilson's girlfriend. According to some fans, the NFL player's girl's name is Grace Barnett.
The sources added the couple was already engaged; however, it seems they are not together anymore. Another NFL player Drew Lock is dating his girlfriend Natalie Newman.
Just like some fans assumed previously following the "cringe" video surfaced, the couple has stopped following each other on their social media. Moreover, Grace Barnett is a YouTuber, and she had plenty of videos with Isaiah Wilson on her channel, but all videos are gone.
Grace, who is expected to be 24 years old in 2022, also deleted all her accounts from social media. Well, it's not clear if the couple really broke up or just tried to ignore the unwanted attention from trolls, but that's been the case so far. We hope they are still good! Another player Karl-Anthony Towns is still single in the town.
Rise and Fall Isaiah Wilson in the NFL
The Tennessee Titans drafted Isaiah Wilson in the first round of the 2020 NFL Draft. Wilson was expected to compete with Dennis Kelly for the slot in the team. But after a year under the Titans, Wilson would be released from his contract, and Kelly took the spot at Titans.
After leaving Tennessee Titans, Isaiah then joined Miami Dolphins in 2021. Wilson's run with the Dolphins would last less than a week. Three days into his draft with the Miami-based NFL team, Wilson was weaved after he showed up late for his team physical and missed two workouts with the Dolphins.
By September 2021, Isaiah got his next opportunity with New York Giants. Although it wasn't on the main roster of the Giants, Wilson still could have climbed up. But like with his last two NFL teams, Giants annulled his contract within a year.
For more information on your favorite celebrities' lifestyles and other news, stay tuned to Glamour Fame, and don't forget to sign up for the newsletter.
-->