What is 'Money Heist' Star Itziar Ituño's Net Worth as of 2021? Learn About Her Earning Details Here
Itziar Ituño's Colossal Net Worth In 2021: The Actress Rose to Fame With Money Heist!
Itziar Ituño became a globally recognized face after the Spanish heist series Money Heist (La Casa De Papel) Ituño plays a strong and quick-witted character named Raquel Murillo in the hit show. Before rising to fame with Money Heist, Itziar had starred in an extensive list of projects. She is a well-known name in her native.
Itziar Ituño Martínez was born on June 14, 1974, in Basauri, Spain. After studying acting at Basauri theatre school, Ituño kickstarted her career by starring in many short and regional films. She also has a degree in urban-industrial and political sociology from the University of Basque County. Continue reading to find more about the Spanish actress's career.
Itziar Ituño's Net Worth in 2021!
As the hype around the recently released Money Heist 5 continues, so does the buzz around its leading cast members' career and personal life. As per the Cheatsheet, Itziar's net worth in 2021 is estimated to be $1 million. A fair amount considering Ituño's career as an actress only took off after Money Heist.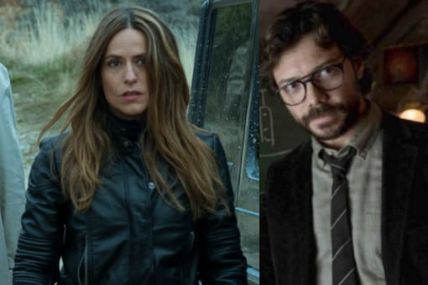 Itziar's net worth is approximated to be $1 million in 2021.
Photo Source: News 18
The Spanish actress has been active in the Spanish film industry since 1997. After making her debut in a regional film named Agur Oientzero, Agur, Itziar landed her first big role in the 2014 drama film Loreak; the film was selected for Best Foreign Language film at 88th Academy Award.
Check Out: What is Kirby Howell-Baptiste's Net Worth in 2021? Learn all the Details of Her Earnings and Wealth Here
Ituño's popularity in her native was amplified when she played a bisexual character named Nekane Beitia in the Basque soap opera Goenkale. The actress has since proved her versatility by taking on strong roles. Ituño enjoyed a notable celebrity in her native until Netflix acquired the screening rights over Money Heist; Itziar, needless to say, is an international star now.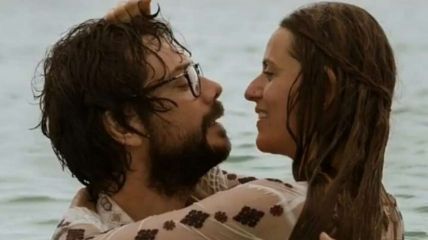 Ituno is set to make her English film debut.
Photo Source: DNA India
Money Heist's starring actors, which include, Ituño, Alvaro Morte, Úrsula Corberó, and more, reportedly raked $55 to $65 k per episode. Ituño, 47, is now set to make her English film debut. She will be starring in the upcoming British animated short film named Salvation Has Bo Name.
Ituño Bids Farewell to Raquel aka Lisbon!
After a successful run from May 2017, Money Heist is coming to an end with a volume 2 of season 5, set to release in December. Its protagonist, Alvaro Morte, aka El Professor, expressed his sadness as the show wraps up. Ituño, too, recently outpoured her feelings.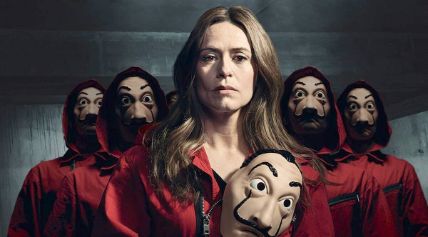 Ituno bids her character a final goodbye on Instagram.
Photo Source: Indian Express
In her latest Instagram post, Ituño bids her character, inspector Raquel Murillo, a goodbye. The translation of her Spanish caption reads, "Now yes! GOODBYE, Inspector Raquel Murillo, Lisbon thief!! What a trip!! Now yes! GOODBYE, AGUR, CIAO, ADEU, ADIOS, BYE, AU REVOIR Raquel Murillo, Aio Lisboa!!! What a trip!"
Recommended: What is Lana Wachowski's Net Worth in 2021? Learn About Her Earnings Here
Ituño has been part of the show since its outset in 2017. She initially aims to counter Professor's ambitious plan to rob the Royal Mint of Spain; however, after a few encounters with the professor, Ituño's character ends up joining the gang as Lisbon and also falls in love with the professor. Money Heist season 5 volume 1 is now streaming on Netflix.
For more information and news on your favorite stars, stay connected to Glamour Fame.
-->