Jackie Chan Is To Be Honoured With A Worldwide Contribution To Entertainment Prize By BAFTA Los Angeles
Published Mon Jul 29 2019 By Sea
Jackie Chan is set to be honored with BAFTA Los Angeles' Worldwide Contribution to Entertainment award in three months
The Hong-Kong born actor, stuntman, and director, Jackie Chan, in recognition to his impact in global industry both on-screen and off-screen, is going to be awarded with 'Albert R. Broccoli Britannia Award' by the Los Angeles branch of British Academy of Film and Television Arts (BAFTA) for 'Worldwide Contribution to Entertainment' title.
Chan will be awarded the prize during the 2019 British Academy Britannia Awards on October 25 at the Beverly Hilton Hotel, alongside Jane Fonda's 'Stanley Kubrick Britannia Award for Excellence in Film'. The career he has built up as not only an actor and stuntman but also a humanitarian is well-loved and appreciated all around the world, and such effort is further to be acknowledged with the prestigious award.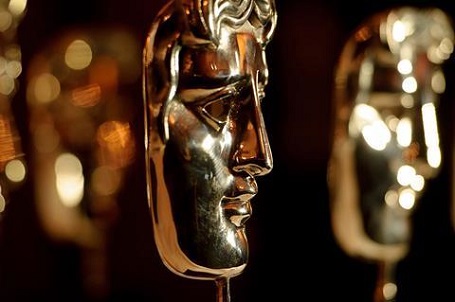 From the first local award nomination in 1983 at the Hong Kong Film Awards for his Action Choreography in 'Dragon Lord' to his most prestigious Oscars' Academy of Motion Pictures Arts & Sciences award in 2016 for his 'extraordinary achievements' in film ('Honorary Lifetime Achievement Awards'), he has one more prestigious award to be included in his trophy cabinet.
The prolific actor/director began his career in Hollywood from 1996 with movie 'Rumble in the Bronx' and since Chan has made an everlasting impact in the industry. The honor he will receive includes his pervasive works with his 'Jackie Chan Charitable Foundation' and 'Dragon's Heart Foundation' which perform excellent voluntary and charity activities all around the world. Chan is also the Goodwill Ambassador to UNICEF and UNAIDS.
BAFTA Los Angeles CEO Chantal Rickards thinks highly of the legendary personality. When announcing the award on Thursday, he stated,
Over his 50-year career, Jackie has become a beloved, revered personality we all know and love for his innovative stunt work and unique blend of martial arts and comedy. He rose from rags-to-riches through years of hard work and tireless dedication to perfecting his craft, ultimately earning him global fame and success. We are delighted to honor this inspirational actor with the Albert R. Broccoli Britannia Award for Worldwide Contribution to Entertainment.
The inspirational figure has indeed touched the hearts of millions of people all around the world with his scintillating and exotic performances in the cinema world and his philanthropic activities for the good of the world. Its only fitting for him to receive such an honor and no one would likely disagree. He is already a legend.
BritBox will be streaming this year's Britannia Awards live to U.S. and Canada.
-->