Jackie Goldschneider of Real Housewives of New Jersey Said She Love the Process of Being Famous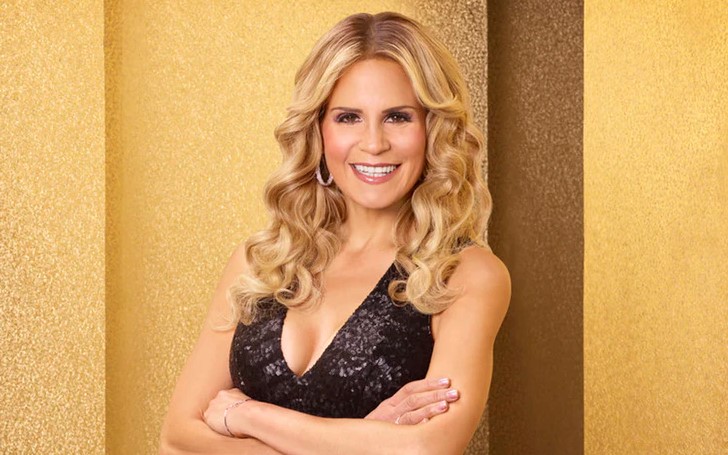 Jackie Goldschneider of Real Housewives of New Jersey said she is loving the process of being famous.
The 'Real Housewives of New Jersey' star, Jackie Goldschneider is living a double life right now.
Once, she was just a housewife, now she is a celebrity housewife. The mother-of-four is following passion as well, which we found quite interesting, to be honest.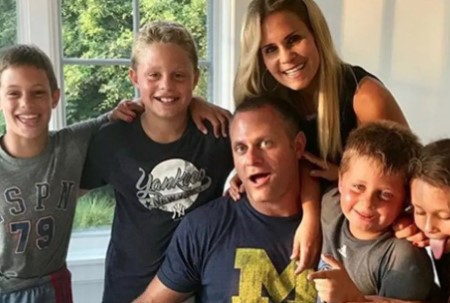 A big happy Goldschneider family.
Source: Distrractify
The 43-year-old TV personality previously was from Bergen County; Jackie then moved to New Jersey and since last year she is making her appearance on RHONJ.
Also See: Is Teresa Giudice Moving On? The Real Housewives of New Jersey Star Spotted Holding Hands with a Younger Man While Her Husband Joe Giudice Serves Last Month of Jail Sentence
Jackie said she is kind of living a double life as she has to balance family and work. The Bravo TV star never expected she would join the TV but when she got the chance she grabbed instantly.
The reality TV personality who joined the show on the ninth season in 2018 fits in the show perfectly.
But again its really amazing to see her balance her writing career, house and TV life.
In fact, her writing career helped her bag a spot on the show. According to the source, she developed a close relationship with one of the stars of the show, Margaret Josephs. Then she was approached by the network for the show, to which she first confirmed with her family and then said yes.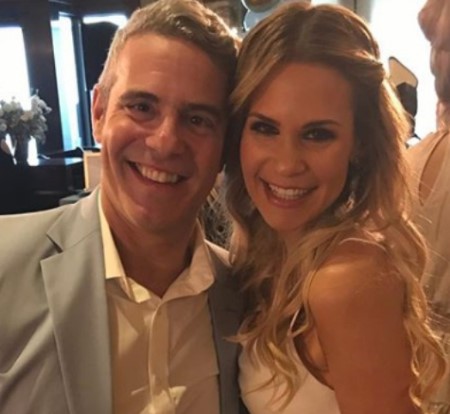 Jackie with Andy Cohen on the show.
Source: Jackie/Instagram
Jackie who is the mother of two sets of twins, Jonas and Adin, 11, and Hudson and Alexis, 9, said her "kids never come second."
Even Jackie's husband Evan Goldschneider has been supportive so far, though he was a little awkward about the whole idea.
So far everything is going fine with the star. She even frequents her old town but never goes on sweats, as she needs to be more presentable because of her celebrity status.
Celebrity status not only come with all the perks, it sometimes has its downside too. But those things never bothered her, Jackie loves her new found-life.
The 43-year-old actress said she is loving what she is doing, and this is what our whole talk has been so far. We love to see her balance her writing career, TV life, and job as a housewife.
-->