Jaclyn Hill's Lipstick Is Getting Dragged After Finding Hairs And Bumps
Published Wed Jun 12 2019 By Alice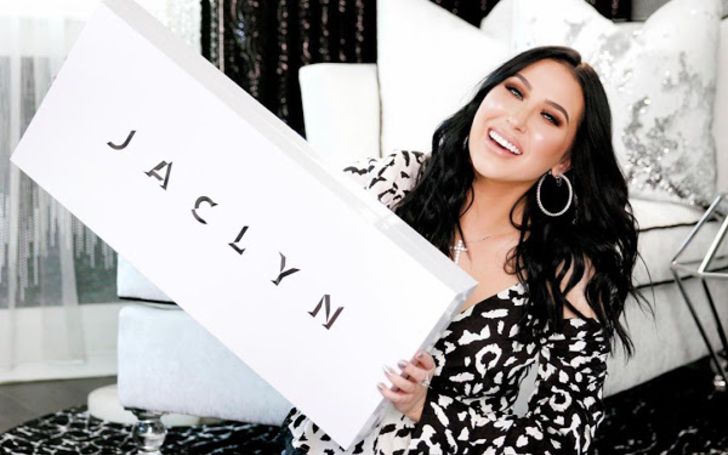 Fans of MUA YouTuber Jaclyn Hill are not satisfied with her recently launched lipstick.
Just after the drama of beauty gurus James Charles, Tati Westbrook, and Jeffree Star ended, another famous beauty guru Jaclyn Hill's scandal started.
After the success of her past collaboration with 'Morphe' and 'Becca', and starring in viral videos that forever changed how we apply highlighter, the 28-year-old professional makeup artist launched her new beauty brand Jaclyn Cosmetics with a range of nude lipsticks, each $18 on 30th May.
Jaclyn Hill gets slammed for her new beauty brand Jaclyn Cosmetics.
SOURCE: YouTube
Needless to say, just after the launch of her long-awaited line of lipstick quickly got sold out.
However, after purchasing the lipstick, customers were surely horrified to notice "lumps", "hardballs", "holes", "crumbled", "lumpy" and "hair fibers" embedded in the lipsticks, while some even arrived completely damaged.
Fans didn't take time to backlash Hill for launching her defective products through social media.
Fellow YouTuber, RawBeautyKristi also posted the review of the product titled "THE TRUTH ABOUT JACLYN HILL COSMETICS LIPSTICKS…", which garnered more than 1.2 million views (and counting) in less than 48 hours. The video showcased the product and Kristi even put the lipstick under a microscope to show the fiber from up close.
Watch: RawBeautyKristi reviewing Jaclyn Hill cosmetics lipsticks
In response to the criticism, Hill hopped onto Twitter to apologize and promise to "make it right" and said her team is looking into what exactly is causing the "grittiness & bumpy texture," though she claims that the "hair" came from the "brand new white gloves" used at her factory.
Meanwhile, not everyone is buying her excuse though she offered refunds to anyone who received a faulty product and her explanations didn't stop people from speculating negative comments.
Fans are even making fun of lipstick issue turning it onto meme on social media. Let's look at some of them.
Jaclyn Hill isn't the only one who is getting trashed by fans, well another beauty mogul Kylie Jenner is also getting slammed for her new beauty line Kylie Skin. Care to look?
-->