Kylie Skin Care Line: Kylie Jenner Gets Slammed By YouTube Stars Jeffree Star And Shane Dawson
Published Mon Jun 03 2019 By Alice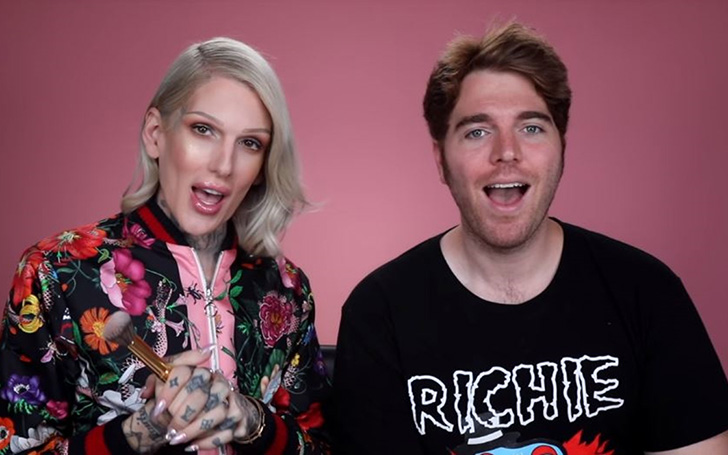 Youtube stars Jeffree Star and Shane Dawson backlashed beauty mogul Kylie Jenner.
Earlier this month, the Keeping up with the Kardashian alum Kylie Jenner launched her new skincare range under the name Kylie Skin.
Whilst Kylie's net worth is sure about to rise high with Kylie Skin, some of the fans admired them, some disappointed buyers crucified Kylie Jenner for lying about her products is great skincare.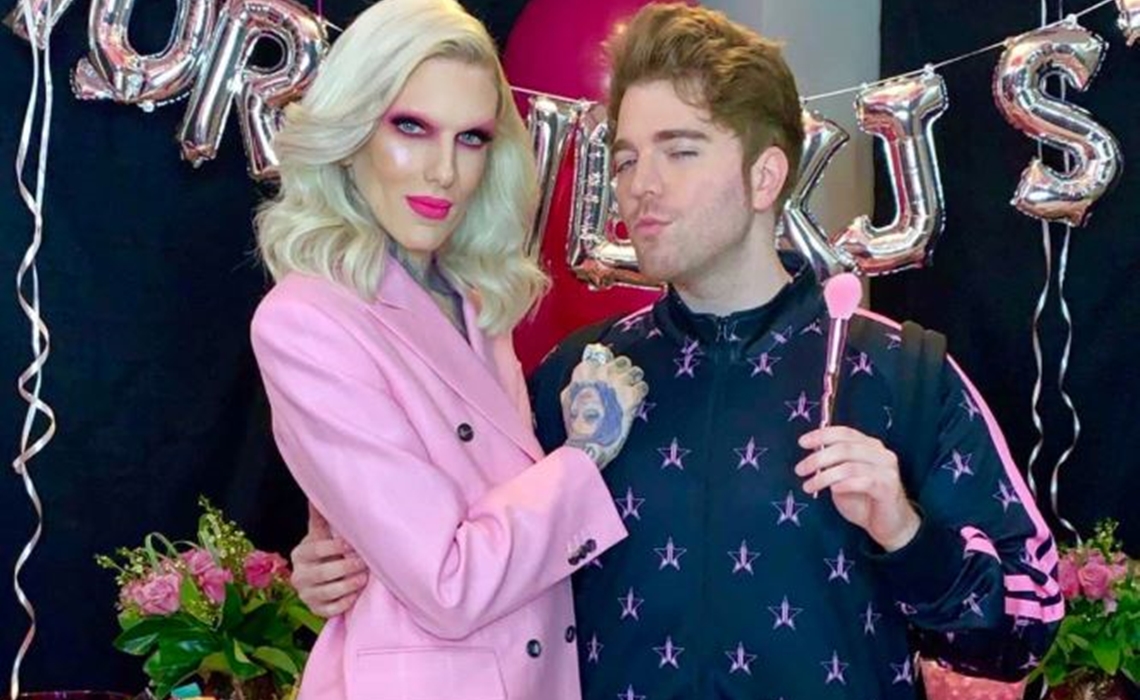 Youtube stars Jeffree Star and Shane Dawson backlashed beauty mogul Kylie Jenner.
SOURCE: Tubefilter
Meanwhile, beauty guru Jeffree Star and fellow American Shane Dawson released their review on the reality star's new products on Sunday and gave a brutal verdict.
After trying out all the new skin line's product which was packaged in a pink bag, the 33-year-old beauty expert proclaimed "My face feels basic. Feel me. Basic!".
Watch: Jeffree Star and Shane Dawson released their review on Kylie Skincare Line.
"I'd say Kylie is gonna be sad and offended, but I just don't think she's gonna give a fu*k," Dawson chimed in.
"About this one? Absolutely not. She's fine in her seven houses and 60 cars," Star quipped while talking about the product, which has generated quite the buzz over the past few days. "She's probably pregnant right now and doesn't give a fu*k."
Also Read: Kylie Jenner's Skin Care Line, Kylie Skin Is Accused Of Posting Fake Reviews
Both the Youtubers also discussed this new Kylie skin line is just basic which doesn't worth its price($30).
YouTube stars aren't the only ones criticizing the billionaire businesswoman's product. Last week, the entrepreneur's own sister, Kim Kardashian West teased her sister for the criticism surrounding her promotion of the Kylie Skin Foaming Face Wash.
Kylie was caught in a video shared to social media washing her face with her brand new foaming face wash for only 10 seconds before rinsing off.
Kim talked about the drama surrounding her sister's clip as she visited the Kylie Skin showroom with the 21-year-old sibling.
The 38-year-old socialite even shared that had she been in her sister's shoes, she would have also posted an equally short clip in a series of funny videos posted on the Kylie Cosmetics' Instagram Stories.
The Internet sensation Jeffree also recently got a public war of words with YouTube star James Charles, 20 amid the latter's feud with Tati Westbrook. In one of his tweets, Jeffree said that James is a threat to society and other more harsh things.
The drama ended when both Charles and Star apologized to each other and agreed to put their differences behind them.
-->