What is Jacob deGrom's Net Worth in 2021? Learn About His Earnings and Wealth Here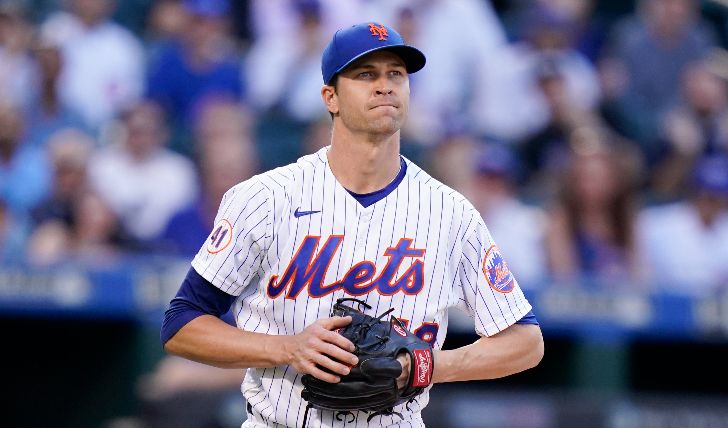 Jacob deGrom's Staggering Net Worth Uncovered: Read the Complete Report Here!
Regarded as the best current pitcher in baseball, Jacob Anthony deGrom has taken his game up a notch in 2021. Experts called his performance against the Sandiego Padres in June phenomenal. He currently plays for the New York Mets of Major League Baseball (MLB). Born in Deland, Florida, Jacob grew up an athletic kid, playing both baseball and basketball.
He made his way into the Met team after a successful amateur career at Stetson University. In his decade-long career, deGrom has received accolades like Rookie of the Year, NL ERA leader, CY Young Award. His net worth, like one would anticipate, stands out from the rest. Continue reading for complete deets.
Jacob deGrom's Net Worth and Salary Details!
The New York Mets ace is currently the second-highest-paid MLB player after Mike Trout. Credit to deGrom's bettering performance and record every season, as a result of which his salary and net worth have also ascended accordingly.
Witness the meteoric rise in Jacob's net worth and salary.
Photo Source: NY Post
The Florida-born pitcher achieved a career-high against the Padres on June 5 by lowering his ERA to 0.62. Jacob's net worth in 2021 is estimated to be a whopping $25 million. And it was approximated at $19 million in 2019.
Check Out: What is Archie Renaux's Net Worth in 2021? Learn About His Wealth and Earnings Here
deGrom was selected in the ninth round as a pitcher in 2013 and was given a signing bonus of $95,000. He improved his mechanics and style over a year playing in the Minor League, after which he was promoted to Major League in 2014.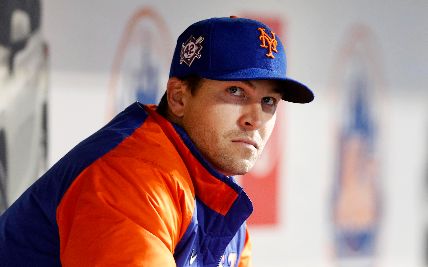 Jacob deGrom is now the undisputed best pitcher on the planet.
Photo source: Golf Digest
His salary went from $607,000 in 2016, $4.05 million in 2017, $17 million in 2019, to $25 million in 2020, which was cited highest in the National League. Not that he needs another, but as of 2021, Jacob's career in MLB remains his main source of income.
Jacob deGrom Signs $137.5 Million Contract Extension!
MLB's highly lucrative contract extensions with talented players are nothing new. But when Jacob was finally granted the five-year contract extension, worth $137.5 million in 2019, experts had opined that Jacob is more than worthy of the amount. In addition, the deal included a $10 million signing bonus.
Will there be a new contract for deGrom following his record-breaking season.
Photo source: NJ
The contract includes an opt-out after 2022 and a club option for 2024. As per the contract's clause, deGrom will reportedly get $33.5 million in 2022, $30.5 million in 2023, and the Mets have reportedly kept a $32.5 million option for 2024. But truth to be told, deGrom's contract could be extended for even a larger sum after his record-breaking season this year.
Don't Miss: What is Simu Liu's Net Worth in 2021? Learn All the Details Here
Jacob set an MLB record of most strikeouts against the Washington Nationals in April. Given deGrom's opt-out option after the 2022 season, the Mets might throw some extra millions at him to extend his tenure with the team.
For more information and news on your favorite stars, stay connected to Glamour Fame.
-->