Rams CB Jalen Ramsey's Relationship Status in 2021, All Details Here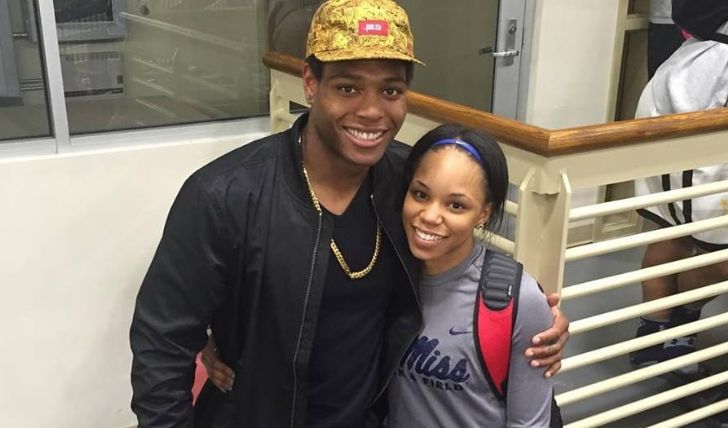 Who is Jalen Ramsey's girlfriend? The Rams cornerback is a father of two!
Since starting his career in N.F.L. in 2016, Jalen Ramsey has made quite the headlines in his professional life, whether it's his verbal altercation against the head coach Doug Marrone or his similar brawl with A.J. Green. Ramsey's personal life has been no different either. Ramsey currently plays for Los Angeles Rams. Before the Rams, he served as a starting cornerback for Jacksonville Jaguars.
Jalen Lattrel Ramsey was born on October 24, 1994, in Smyrna, Tennessee. He played college football at Florida State and was drafted by the Jaguars in the fifth overall pick in the 2016 N.F.L. draft. Ramsey is dating a model currently, and he shares two children with his ex-girlfriend. Learn more ahead.
Who is Jalen Ramsey's girlfriend?
The Rams cornerback is a father of two, with Breanna Tate, wide receiver Golden Tate's little sister. After Ramsey broke up with Breanna while she was pregnant with his child, the repercussions meant a feud between Ramsey and Golden, which took the form of physical altercation in the field. Since his split with Breanna in 2018, Ramsey is rumored to be dating a model/dancer.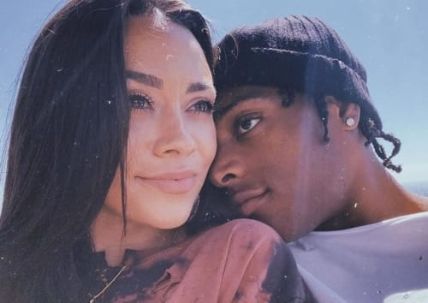 Ramsey broke up with Breanna while she was pregnant with his child.
Photo Source: N.Y. Post
Following his infamous split with Breanna, Jalen posted a picture of himself with his new flame, Monica Giavanna. Since the last post, the cornerback hasn't shared much about his love life. Although Jalen remains remarkably active on all social media platforms, the star player has built the walls high on romantic life.
Don't Miss: What is Andrew Garfield's Net Worth in 2021? All Details Here.
Though it is unknown if Jalen and Giavanna are still in a relationship or not, fans' curiosity regarding the relatively anonymous woman has only been growing. Giavanna, 29, is reportedly a dancer, performer, and a model-based in Los Angeles. She has performed as a backup dancer for stars and appeared in a few commercials.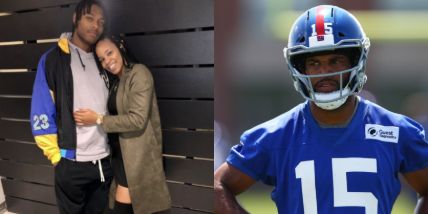 Jalen's relationship with Breanna led to a public brawl with Tate's brother.
Photo Source: Total Pro Sports
Ramsey's daughters, Breelyn Erin and Brooklyn, were born in July 2018 and September 2019. Though the bad blood between Ramsey and Tate seemingly continues to this day, the two parties have been putting up an amicable image for their children. In a statement, Breanna, an Ole Miss alum and former track star, said her only focus is on her children.
Jalen Ramsey is frustrated after missing the Rams-Cardinals!
Known for his reckless trash talks, Jalen didn't keep quiet after being placed on the Covid-19 list alongside Tyler Higbee, forcing them to miss the match against Arizona Cardinals on Monday night. The cornerback took to his Twitter and expressed his frustration.
Jalen misses the Rams-Cardinals after being placed on the Covid-19 list.
Source: N.F.L. on ESPN
"Wish I could be out there tonight, this is some bullshid. I'm pissed off but Go Rams tho regardless. (I feel fine/normal)
and to whom it may concern: don't hmu please," the Rams cornerback wrote. As per updated reports, both Ramsey and Higbee tested positive and weren't stopped due to close contacts. Jalen is currently the highest-paid defensive back in N.F.L. history.
Check Out: What is Robin Thicke's Net Worth in 2021? Learn About His Earning Details Too.
For more information and news on your favorite stars, stay connected to Glamour fame.
-->