James McAvoy & Ex-Wife Anne-Marie Duff Share A Son - When Did They Divorce?
Published Tue Sep 17 2019 By Sea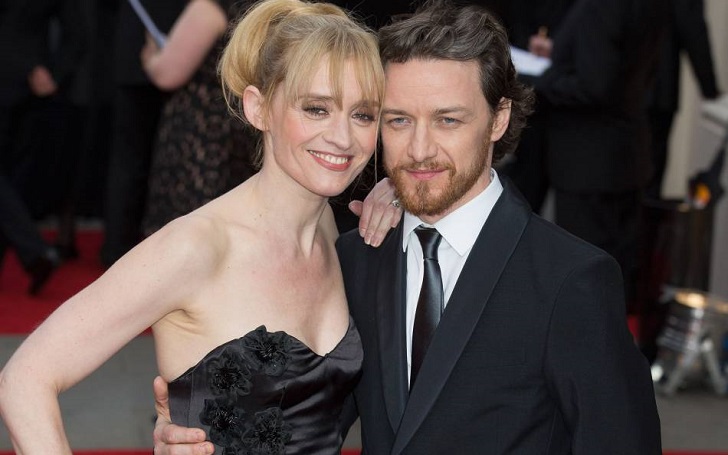 The Actor couple of James McAvoy & Anne-Marie Duff were married for ten long years before finalizing a divorce in 2016. The two rarely spoke of their marriage during their time together, and it seemed there was no need to. There are many things about these two that could come up shocking to the fans. But they were always a pretty private couple.
They used to call themselves 'McAvoyeurs'. McAvoy is already moving on with a new girlfriend, Lisa Liberati, while co-parenting their nine-year-old son, Brendon McAvoy. Whereas, Duff is still single.
Duff is Nine Years Older Than McAvoy and Met at the Set of 'Shameless' in 2004
McAvoy turned 40 this year, and Duff is turning 49 next month. The two were love interests on their first project together, the TV series 'Shameless' for its first two seasons. Their on-screen connection was mapped off-screen as well, but they dated on the down-low for the next two years.
They met on the set of 'Shameless' in 2004.
Source: Alamy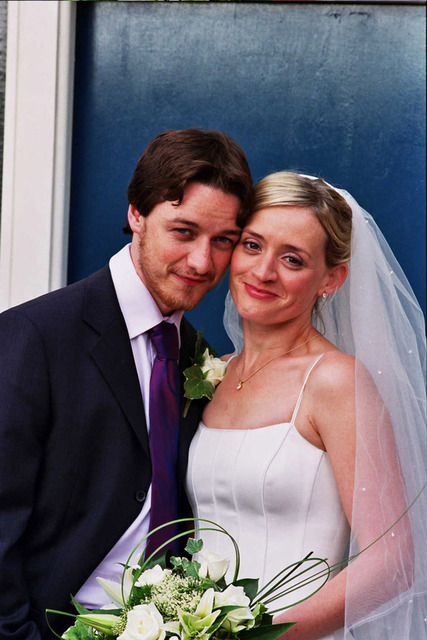 And they got married two years later quietly in 2006.
Source: Cinema Cafe
The couple got married at a 19th century Drumtochty Castle in Aberdeenshire on October 18, 2006, without any of their celebrity colleagues. The relationship was going strong until their divorce.
The Son from Their Marriage, Brandon McAvoy, Comes First
Over three years after their marriage, their son, Brandon McAvoy was born on February 26, 2010, at St Mary's Hospital, Praed Street, Westminster. He was named after Duff's father.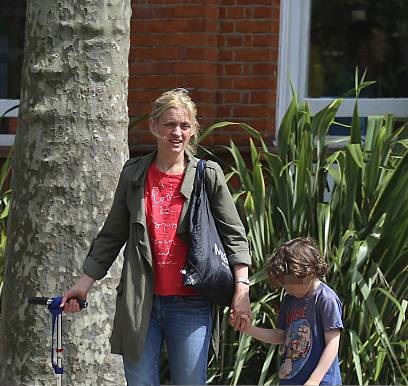 Images of Brandon are rare, and the parents don't like having him under the spotlight.
Source: Getty Images
Both the parents are "very involved" in raising the child, and he will always come ahead of their other commitments. Everything needs to come second to their son. As the 'X-Men' Professor X actor turned 40, he felt he grew up and needed to be better for Brandon.
It Was Just a Plain Old Divorce, No Scandal of Sorts
On May 13, 2016, the pair released a joint statement announcing their separation while still intending to co-parent their son together. They decided to be friends afterward and genuinely were, to look after their son. The divorce was possibly finalized around that time since they like to announce anything only after the full confirmation.
"It is with tremendous sadness that we have come to the decision to divorce. We enter this next phase with continued friendship, love and respect for one another and the shared focus of caring for our son. We ask that you respect our and, most importantly, our child's privacy during this time."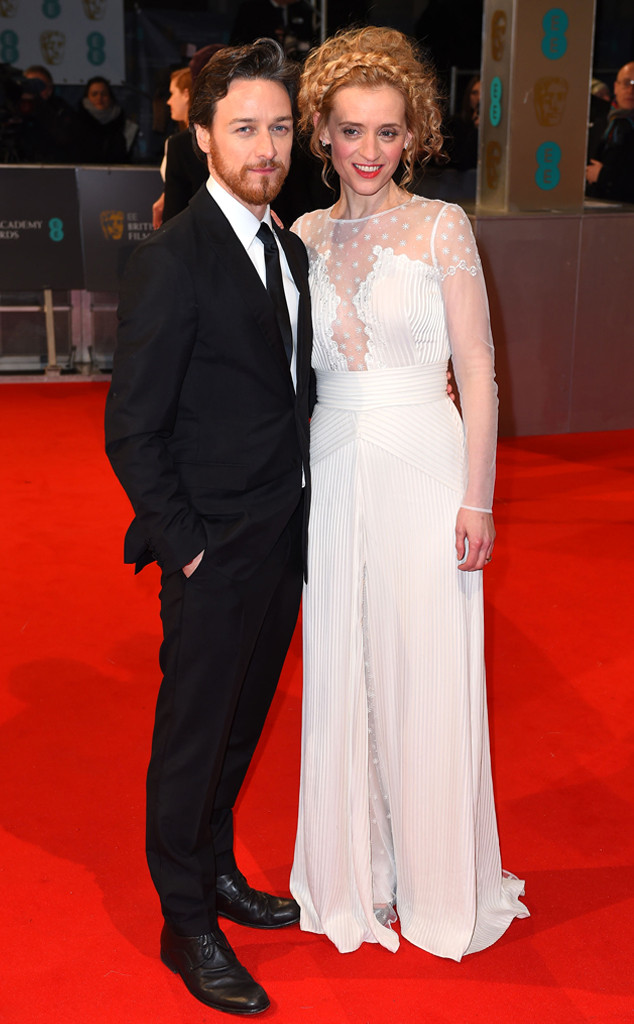 The two are still good friends and great parents.
Source: Jonathan Short, Invision/AP
It was reported that they had a miserable time together due to their hectic work schedules. They often didn't see each other for a long while, and so they felt like they needed to separate. They chose to keep their personal lives within themselves and not talk about it to the public if they were ever asked.
Still Living Together for Their Child's Welfare
The divorce was a tough time for the both of them, but it was not all in bad terms. Despite it all, they held each other in high regards. And for the welfare of their son, they decided to stick it together.
The two lived together in their North London home whenever they were not working on their own, until earlier in May, even after the divorce, and it is not reported that they now don't... Yet. It was all decided following the divorce as a source stated McAvoy planned to live with Duff "for the foreseeable future". Since they were able to successfully pull it off for two years already, it is not difficult to imagine them still doing the same, even with his relationship with Liberati. But he probably moved out already. Although, it is likely somewhere near them in the north.
For the sake of their son, the two get together as often as they can.
The pair also worked together on several occasions & movies later too. Quite recently too, the two were announced as the cast members of the BBC adaptation of 'His Dark Materials' fantasy series of author Philip Pullman. McAvoy will play 'Lord Asriel', the uncle of the protagonist, and Duff will portray 'Ma Costa', a Gyptian. He supports Duff's theater career as well.
All in all, the pair never want to talk about their private life, and rightly so. The news-hungry media should keep their paws off the stars' personal life; it's their own. The fact that they still work things out for the sake of their son, until he is mature enough to handle himself, says enough of their devotion to the higher cause.
-->