Jamie Foxx Spotted Getting Cozy With Bikini-Clad Mystery Woman in Cannes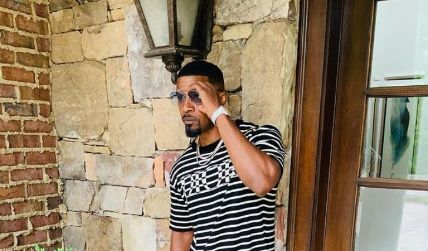 Jamie Fox was spotted on vacation with a new woman in Cannes over the weekend: Complete story here!
Actor/comedian Jamie Foxx has found a new girlfriend or a fling in his life. The Academy-winning actor was pictured getting hot and heavy with a new mystery woman while boating in Cannes. Aboard a luxurious yacht, the 54-year-old actor was pictured packing on PDAs with the unidentified blonde clad in a red bikini top and black swim shorts.
The Jamie Foxx Show star is currently in the South of France to attend the Cannes Film Festival, but the trip has seemingly taken a steamy turn. The comedian was sporting a cool casual look with a white t-shirt, flat-brim cap, and sunglasses. A series of paparazzi pictures show the Jarhead actor having a fun time with the unidentified woman at the back of his jet ski, the two cuddling up and kissing on the poolside and sharing a laugh.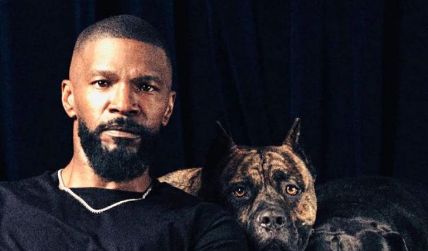 Foxx was pictured having a PDA moment with the new mystery woman.
Photo Source: Instagram
Born Eric Marlon Bishop, Foxx was previously in a longtime relationship with actress Katie Holmes, best known for The Ice Storms, Teaching Mrs. Single, and The Gift. Foxx and Holmes started dating in 2013 and split ways in 2019. Since then, the Academy winner has steered away from romantic revelation except for the one time with singer Sela Vave, with whom he was pictured holding hands shortly after his split from Holmes.
Don't Miss: Kourtney Kardashian and Travis Barker Ready to Say 'I Do' for the Third Time.
However, Foxx was quick on his feet to refute the new dating rumors with Vave. "When I met Ed Sheeran, I didn't know him from Adam. He slept on my couch for six weeks — he ended up going on to do great things," Foxx said at the start of his argument, adding, "Nick Cannon was 13 years old; he would sleep in my old house. Before Ne-Yo was Ne-Yo, he would come to the crib." "But here was the thing, there is a young lady by the name of Sela Vave. I did the same thing with her," Foxx explains.
The Academy winner was previously In a six-years-long relationship with Katie Holmes.
Source: ET
A doting father to two daughters, actress Corrine Foxx, who Jamie shares with his ex-partner Connie Kline, and Annalise Foxx, with his ex-lover Kristin Grannis. The actor has never been married and has remained candid about his plan to stay unmarried. "The 2.5 children, the wood paneling on the station wagon and the cottage, I didn't think that was for me," the Spider-Man: No Way Home actor said in an interview.
Foxx explains how his decision to stay bachelor has strengthened his relationship with his two daughters. "Growing up, Corrine was like, 'well, people are married, and that's what they have, my friends. But then, many of those marriages ended up not doing well as the kids got older," Jamie further reveals, "The pressure of me being married, my family doesn't talk about it. I don't think we've had conversations about it. They just love their daddy, and I just keep moving."
Stay connected to glamour fame for more.
-->