Jamie Foxx Spotted With Sela Vave Outside a West Hollywood Nightclub on Friday Night
Published Sun Aug 18 2019 By Sea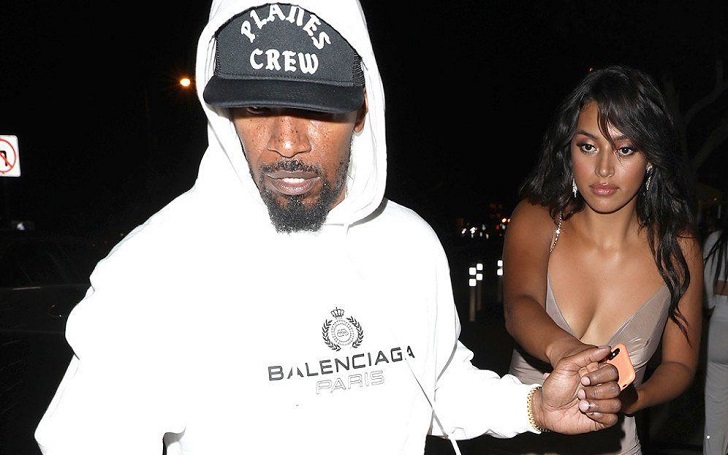 Singer and model Sela Vave is just a girl he's helping out in her career but, Jamie Foxx was spotted with her holding hands Friday night as they left Lil Pump's birthday celebration.
It's all over the media. Despite being romantically linked with Katie Holmes since 2013, actor Jamie Foxx was seen leaving a West Hollywood nightclub on Friday (August 16) night at 2 am with a woman named Sela Vave.
The 51-year-old actor, singer and record producer is notoriously private about his personal life, and thus, it is unknown if he broke up with Holmes already. He and Sela Vave were at the nightclub attending fellow singer Lil Pump's 19th birthday celebration at Bootsy Bellows. TMZ photographed the two as they headed out from the club holding hands.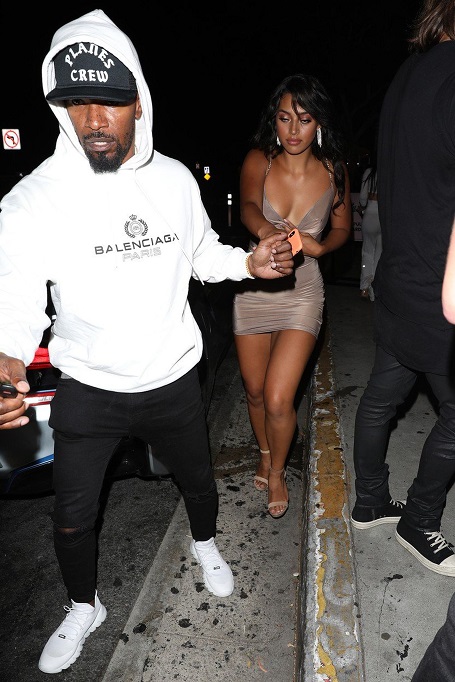 Source: MEGA
Foxx wore a white Balenciaga hoodie with a Paper Planes cap and black jeans while Vave was in a metallic mini dress. The scene was almost like Foxx was appealing himself as Vave's bodyguard as he led her toward his Lamborghini SUV. They also headed in together to the party earlier, with Foxx walking behind Vave.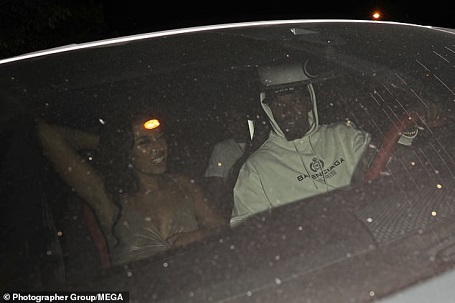 Source: MEGA
The singer, songwriter and model is Foxx's latest artist and a source told People, "She's just a girl he's helping out, a young singer." But it looks a little more than just helping out. They have yet to comment about their night out.
It's not the first time the pair was seen cozying up to each other. They have spent time together a few times this summer. Vave even provided a tribute to Foxx for helping her out with music with an Instagram post.
Source: Sela Vave, Instagram
Vave and Foxx also went to the Hamptons benefit at the Apollo in New York earlier this month, and they photographed themselves with Bon Jovi and others.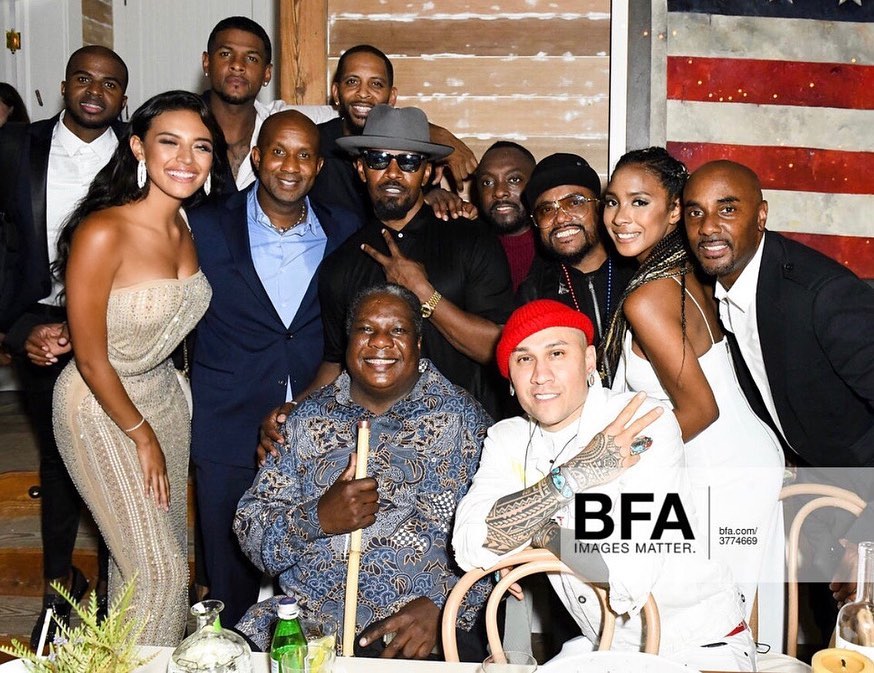 Source: Sela Vave, Instagram
In late July, they were photographed with film producer Adam Selkowitz at Michael B. Jordan's MBJAM event at Dave & Buster's Hollywood.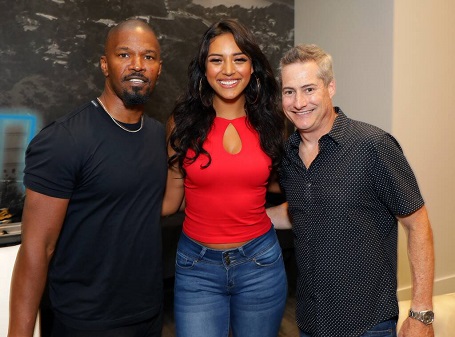 Source: Tiffany Rose, Getty Images
While Foxx was at a party with Veva, his love interest, Holmes, was seen walking around NYC by herself with a big smile on her face. They never officially confirmed their extra-private relationship, but they were seen many times enjoying out and about.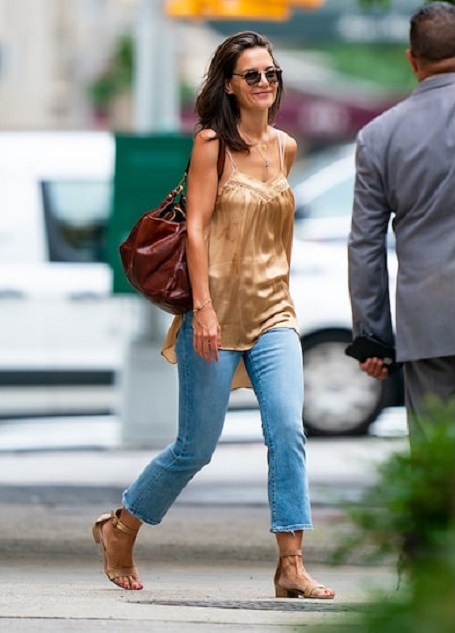 Source: The Image Direct
Foxx and Holmes were last seen at the Met Gala in May, bonding together with a dance routine. They also spent a yacht outing together in Miami last December followed by a jet ski trip the next day.
Source: Kevin Mazur, MG19, Getty
With everything kept private, what do we make of this event on Friday?
-->