Jamie Foxx Explains How Hard It is to Make Mike Tyson's Biopic on Instagram
Jamie Foxx assured the Mike Tyson Biopic is definitely happening.
Jamie Foxx was recently live on Instagram with Mark Birnbaum on Wednesday. The actor revealed he is working on Mike Tyson's biopic, and while with an interview with Mark, he also showed off his great upper body as he is working really hard for the movie.
Furthermore, the actor stressed the film would try to show Tyson at the peak of his career and his controversies outside the ring.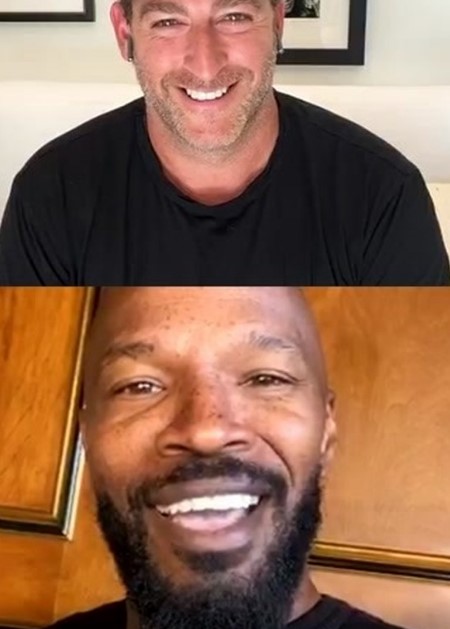 Foxx assured Mike Tyson Biopic is definitely happening, but also stressed how hard it is to make a biopic.
Photo Source: Mark's Instagram
During the interview, when asked about the Tyson movie, Foxx assured the film is definitely happening, but also emphasized how hard it is to make a biopic.
Also See: Conspiracy Theorists Claim Tupac Shakur Is 'Alive' and They Have Pictures To Prove It
The actor said, "Doing biographies is a tough thing. Sometimes it takes 20 years to get them done, but we officially got the real ball rolling."
The interview itself was one interesting one to watch, which you can catch on Mark Birnbaum's Instagram, as the actor shares stories from his days as a stand-up comedian.
Further, the actor also revealed he has pretty much work done on his upper body for the role but still needs much training for his lower body.
The actor jokingly said, "I ain't got no calf muscles, so we might have to get some prosthetics for that."
You May Also Like: Meeting Husband Jeremy Vuolo Is Jinger Duggar's Favorite Story to Tell
For more information on your favorite celebrities, stay tuned to Glamour Fame, and don't forget to sign up for the newsletter.
-->