Jana Duggar Is Accused Of Shaming Girls By Photoshopping Modest Skirts Onto Them
Published Sun Aug 18 2019 By Chester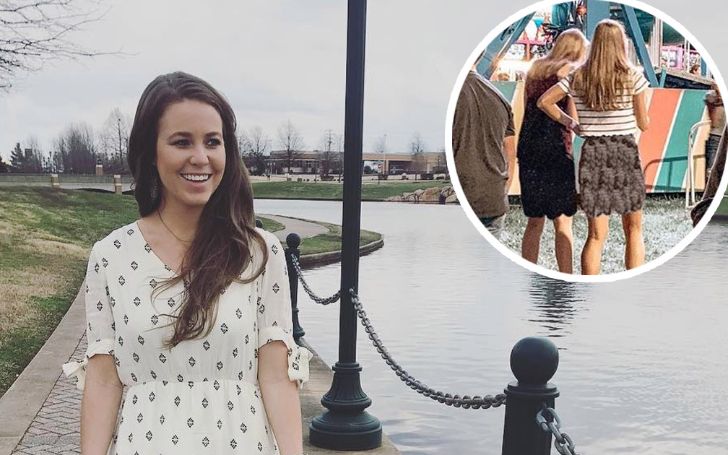 Television personality Jana Duggar faces backlash for photoshopping modest skirts onto them.
The 19 Kids and Counting star Jana Duggar's recent Instagram upload faced criticisms after she allegedly photoshopped the background image.
We often hear reality star getting accused of a photoshop fails, but the recent case was lot different than the news we heard before! Check out Jana's recent upload and spot the difference.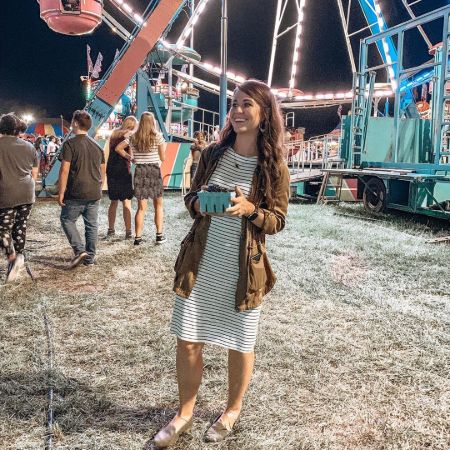 So did you find any difference? Probably not but the image has a short glitch as the two ladies' dress in the background has been photoshopped.
Yes, a layer of skirt was added on the photo. Soon as the reality star uploaded the snap on August 15, Thursday, people started to criticize the 29-year-old reality star.
Just as Jana was breathing the sigh of relief following the end of the long controversial lesbian relationship rumors with her best friend Laura DeMasie, and the bunch of backlash pops right back in.
Some of the comments read,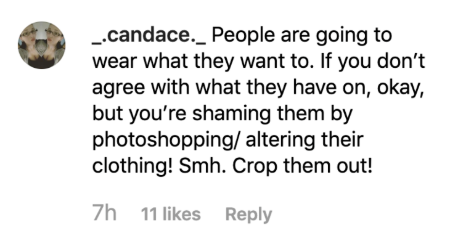 A fan commented, people are going to wear what they want and editing it was like disrespecting them for the choice of clothes they wore.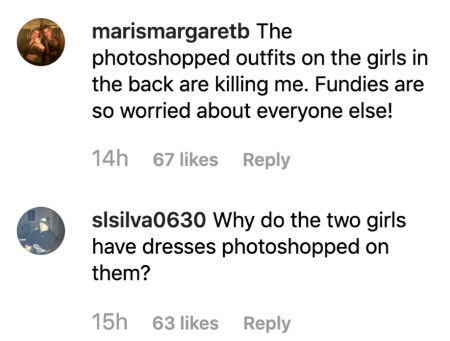 But critics were also wondering what the image had behind its background. In fact, we do too? What was so explicit that she had to take her time editing those background girls hmm.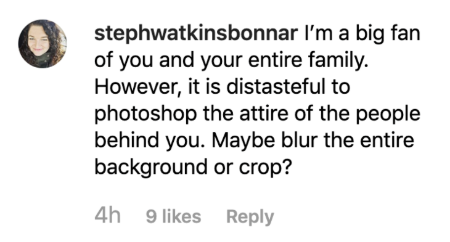 Critics even suggested with some solutions, rather putting so much of effort to edit the photo she could've simply blurred the background as almost all editor provides the background blur effects nowadays.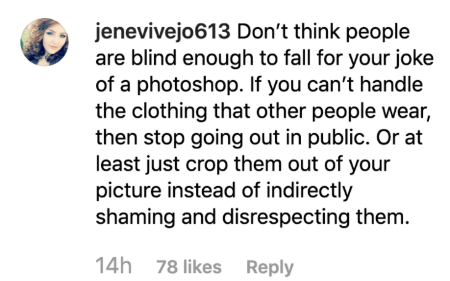 A fan named 'Jenevivejo' offended claiming it was a disrespectful post to those ladies for judging them and editing their clothing. She even added 'just crop them out of your picture instead of indirectly shaming and disrespecting them.'
Fans were not so impressed by the editing, but we think the case was not such a big deal anyway. Maybe the ladies were on some inappropriate clothing that she didn't feel like showing to her audiences.
But we are still unsure about anything yet as Jana hasn't made any comments regarding the issue similar to her courtships problems back in April. Stay tuned and connected to find the updates.
-->