Janelle Monae Made A Powerful Speech During Her Set On The West Holts Stage At Glastonbury Festival
Published Tue Jul 02 2019 By Travis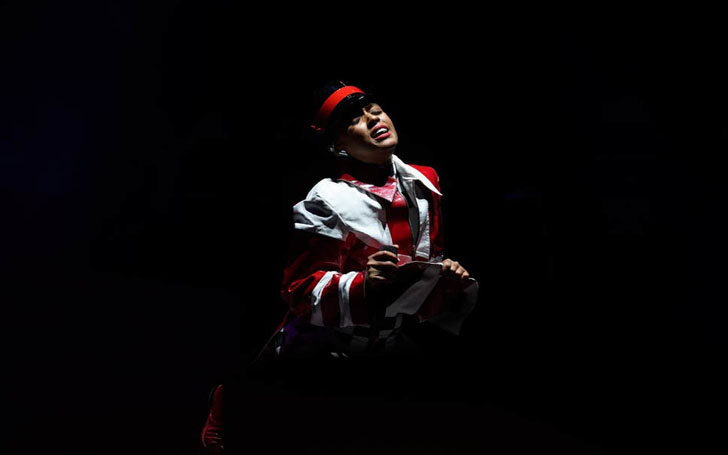 Janelle Monae led a powerful group of artists promoting the message of equality.
A music festival is always the place where most of the iconic moments in music history are made (see Jimi Hendrix's performance at Woodstock), there is no shortage of artists making a political, socio-cultural statement at music festivals. This year's Glastonbury didn't disappoint, as numerous artist made their way to the stage and made it clear how they felt.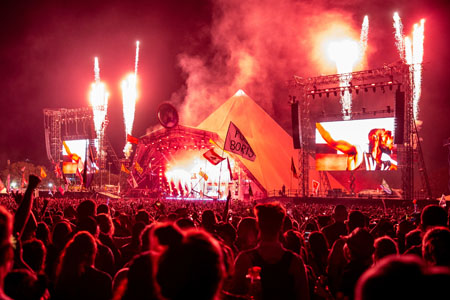 It was a brilliant time but the last day of the festival was dominated by the pop divas who were doing their best pushing the envelope. Janelle Monae, Billie Eilish, 'Christine, and the Queens' were giving their shot of promoting a message of acceptance and empowerment.
Monae is known for her hard-hitting messages in her sets as well as her public speaking, and when she took to the stage this week, she didn't disappoint. She took the stage and promoted the message of embracing their sexuality, saying, "Say it loud, I'm dirty and proud."
Monae, who identifies herself as a "queer black woman growing up in America," talked about the difficulty of fitting in society. She usually appears in a suit, all buttoned up but this year she let loose with colorful clothes and water guns, as she sprayed the crowd, then she even waggled her tongue.
While performing in the West Holts stage, Janelle also took the opportunity to speak her mind about impeaching Trump. The Grammy winner singer performed from her back catalog and even sprinkled a little bit of her new music at the festival, before taking the time to address the crowd. She said;
We must impeach Donald Trump. We must fight for the rights of immigrants. We must fight for the rights of LGBTQIA people, of black people, of women. And we must impeach Donald Trump.
She wasn't the only artist to get political at the stage of Glastonbury as Stormzy came out with a 'Banksy' designed anti-stab vest with black union jack graffiti on the front. He performed his newest hit song, Vossi Bop, where he got the whole crowd to say, "F*** the government and f*** Boris."
Watch: Stormzy performs Blinded by your Grace Part 2
This wasn't the only statement made against Boris Johnson, who is more likely than not going to be the Prime Minister of UK. Hip hop artist Loyle Carner also came out on stage wearing a white T-shirt with "I HATE BORIS" printed on the front.
Other than Boris, the show was all about equality and sexual liberation as Olly Alexander of 'Years & Years' took to the stage to talk about being gay and talking about being gay and also accepting himself as a gay person. He said;
I believe there is no true LGBT equality until the fight against racism is over against sexism is over against ableism, bigotry, climate change. So it's like a really big ask, and I have no idea how we get there but what I do know is that if we want to get anywhere without leaving anyone behind, we're going to have to help each other out.
A statement of love and acceptance of the LGBTQ+ people was what dominated this year's Glastonbury festival. Janelle Monae led the chorus of both political message as well as sexual acceptance during her performance that echoed through the night at the festival.
With her presence that can keep you locked in and be enamored with her performance, Janelle's tightly choreographed dance moves and her set was both a call to arms against inequality and also a statement that change has already started.
-->