Stormzy Confirms Graffiti Artist Banksy Designed The Union Jack Stab Vest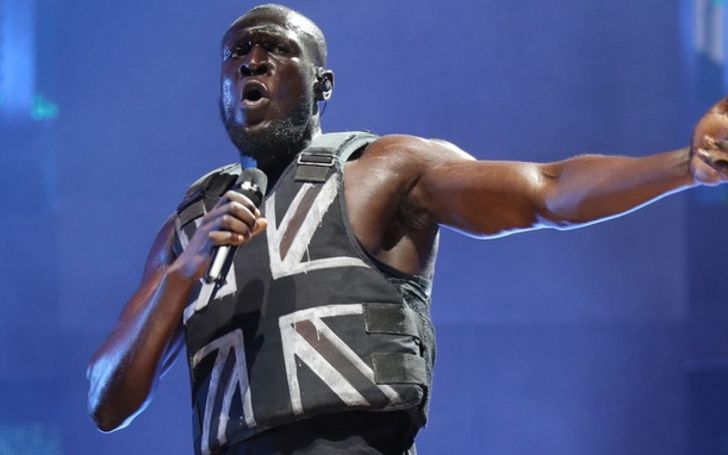 Stormzy confirmed that Bansky designed the Union Jack Stab Vest.
Last night Stormzy rocked a Union Jack stab vest during his Glastonbury set and the mastermind behind it has revealed himself.
BANKSY on his Instagram revealed that he designed the stab proof vest with Union Flag print.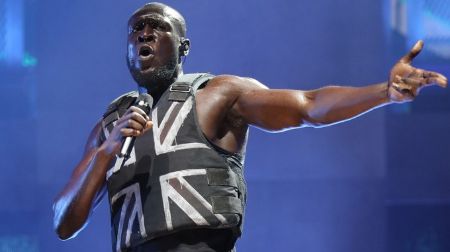 The street artist uploaded a picture of Stormzy on his Instagram with the caption "I made a customized stab-proof vest and thought - who could possibly wear this? Stormzy at Glastonbury."
See Also: Chinese Cartoonist Whose Anonymous Political Satire Earned Him Comparisons With Banksy Unmasks After Beijing Threats
Glastonbury Festival started since 1970 and host every year in Worthy Farm of United Kingdom. The grime artist created the history last night and became the first black British solo artist to top the bill at Glastonbury.
The artist was a massive hit of the night as people were chanting lyrics along with the singer. The crowd chanted "F---- the Government and F--- the Boris"
It was completely anti-government and still, BBC Two broadcasted the uncensored version of the show.
Read Also: Actress Hong Soo Hyun and Rapper Microdot Separated After Several Months of Dating
The whole show was iconic as the rapper wrote the 'stab vest' song last night on the Pyramid Stage itself. The act was symbolic to rebel the government as the numbers of homicide cases are increasing. This year alone, the number of knife or blade related death reached 30.
Watch: Stormzy - Blinded by your grace part 2 (Glastonbury Festival
After the performance, everyone praised the artist but the artist's vest caught the equal attention from the audience.
Recommended: Demi Lovato Deletes Twitter After Facing Backlash Over Comments About Rapper 21 Savage
Since everyone was talking about the Union Jack stab vest, even the most secretive artist - BANKSY, had to reveal that he created the vest.
-->