Chinese Cartoonist Whose Anonymous Political Satire Earned Him Comparisons With Banksy Unmasks After Beijing Threats
Published Wed Jun 05 2019 By Andrew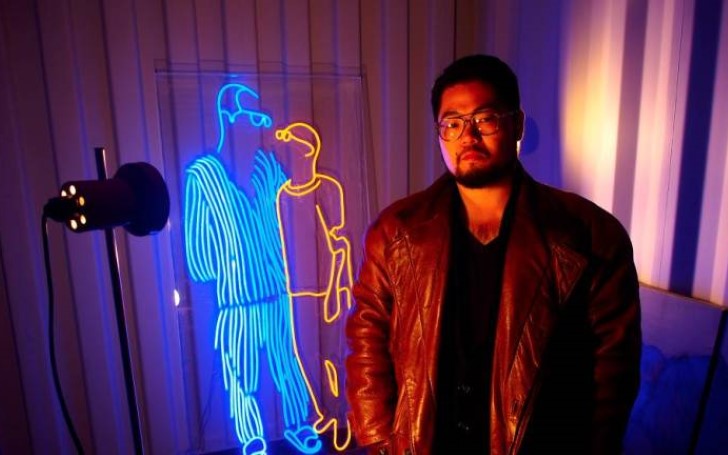 As threats from Beijing broke through Chinese authorities, Cartoonist unmasks himself.
Mr. Badiucao, who specializes in a cartoonic form of art to mock President Xi Jinping, has come through with the detailed information about his identity including his face and his personal story for the first time in the hope that the move shall help protect him from the Chinese authorities.
A Chinese cartoonist whose bold endeavors of presenting the world with anonymous political satire earned him comparisons with Banksy. As a matter of fact, the wrath of Beijing — has identified himself as a former law school student who gained interest in politicized issues after watching a Tiananmen Square documentary in a dorm room.
Chinese cartoonist Badiucao.
SOURCE: thehindu.com
He went on to express that he and his family have been gathering the clouds since the time the artist canceled a highly anticipated show in Hong Kong last year. Moreover, the Chinese police allegedly took it upon themselves to tell relatives "there would be no mercy" if he didn't pull out.
Chinese Speakers Amaze Judges At International Public Speaking Contest >>>
The cartoonist maintained from Melbourne, where he currently lives,
"I don't think the Chinese Communist Party will ever forget or forgive its enemies, which in this case is me,"
He further elaborated,
"The only way to defeat that kind of terror is to expose everything openly... so everyone around in the world can see what's going in China."
The now 33-year-old Mr. Badiucao was brought up in Shanghai and was considering a career as a lawyer until three friends gathered up to watch a downloaded Taiwanese drama. Unbeknown to them, the file had The Gate of Heavenly Peace (a detailed documentary about the 1989 crackdown on Tiananmen square protesters) with some intense details.
Don't miss: Jade Cline Opens Up About Difficult Past And Talks Teen Mom 2 Casting
Watch: Artistic revolution in China
While no other person or group would address the political issues that needed to be brought out, Mr. Badiucao took a personal leap towards constructive criticism. Applausable!
-->