Japanese Model/Actress Nozomi Sasaki Apologizes for Her Cheating Husband and Asks for Space
Published Mon Jun 15 2020 By Sea
While saying she won't divorce her husband for their son, Japanese model/actress Nozomi Sasaki issues a statement of apology.
It's been a difficult day for former fashion model Nozomi Sasaki. And the way she had to find out that she's been cheated on for the entirety of their relationship (not just her marriage) isn't what anyone would imagine it to be. Yeah, it's sad that having a dreamy wife like her was not enough for him.
And in response, she's issued a statement of apology on Instagram about how she would like to continue working without having to get bugged about the controversy and asked her fans & relatives for some privacy to deal with it. Above all, she apologized for her husband's misdemeanors recently blown up on the internet.
Sasaki has been married to comedian and television presenter Ken Watabe since 2017 and has a son with him. Their marriage was approved by many despite the 15-year age gap, but no one anticipated this ever happened in their seemingly good relationship.
It turns out Watabe has been having affairs with multiple women over the course of their relationship, i.e., when they were dating, married and even when Sasaki was pregnant with their child. Weekly magazine 'Shukan Bunshun' dropped the bombshell news, with a number of mistresses coming forward but the adult actress models denying the affairs.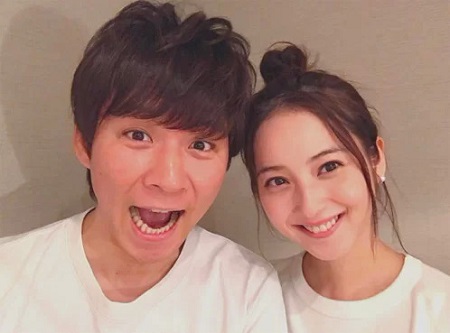 She's removed all photos of him on her Instagram page.
Photo Source: Nozomi Sasaki, Instagram
As a result, Watabe has canceled his scheduled TV appearances and quit the program, including chat show 'King's Brunch' and 'Love Music'. His agency released a statement, admitting to Watabe's multiple affairs. He also apologized for all the "immoral relationships" he had with the multiple women, and for causing a big inconvenience to everyone. "I apologize and I'm very sorry."
Also: Alex Trebek Is Excited to Get Back to Work on Jeopardy Despite Health Concerns
Prior to the recent statement, sources apparently reported that she would not divorce him for a while for the sake of her son. But she removed all the photos of them together from social media. In the latest statement, she says she has had a talk with Watabe and wants to avoid all direct visitations from her neighbors.
Stay tuned and connected to GlamourFame for more celebrity news and updates.
-->