Alex Trebek Excited to Get Back to Work On Jeopardy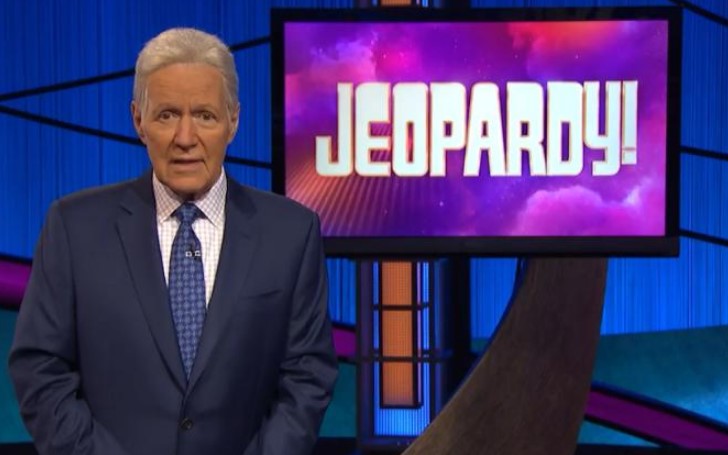 Alex Trebek seems all excited to resume the production of Jeopardy!
Alex Trebek seems excited to get back to work on Jeopardy!. The show was put on hold in March following coronavirus pandemic, and now Trebek wants to be the first to get back on the production.
In an interview with TV Line, Alex said he is looking forward to resuming the production as soon as they are able to do so.
The spokesperson for the show added, "He's told us he wants to be one of the first shows back in production." Trebek first announced he was battling Stage 4 pancreatic cancer in March of 2019, though he kept his hosting duties throughout treatment."
Also See: How Much is the Net Worth of Alex Trebek's Wife, Jean Currivan Trebek
The spokesperson further said, "There was also some concern among the show's dedicated fanbase that Trebek's ongoing health issues could put him at higher risk of contracting COVID-19."
Watch: Final Jeopardy! Match 3 – Jeopardy! The Greatest of All Time
A while ago, we covered a story about Trebek's health. The TV game show host said, "The one-year survival rate for stage four pancreatic cancer patients is 18 percent. I'm thrilled to report I have just reached that marker."
Trebek added, "Now, I'd be lying if I said the journey had been an easy one. There were some good days but a lot of not-so-good days. I joked with friends that cancer wouldn't kill me, the chemo treatments will."
Despite his illness and the pandemic, Trebek is all geared up and excited to resume production. He sure is a gem.
You May Also Like: Reebok Cuts Ties With CrossFit Following a Racist Tweet By CEO Greg Glassman
For more information on your favorite celebrities and TV shows, stay tuned to Glamour Fame, and don't forget to sign up for the newsletter.
-->