Jared Keeso Tattoos and Their Meaning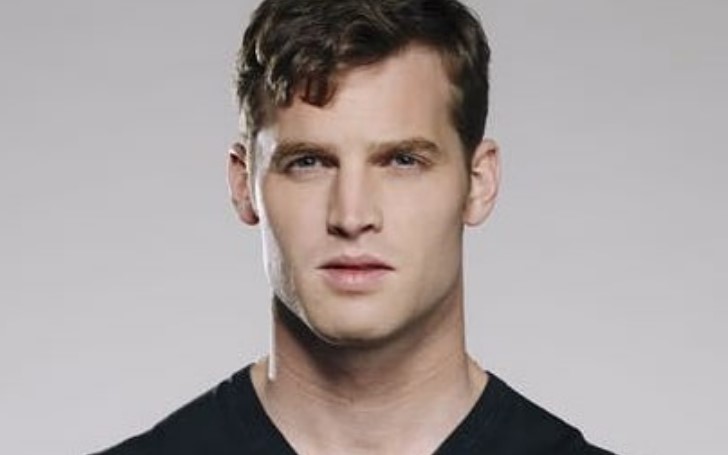 We should really thank Canada as it never fails to surprise with their hot male actors. Ryan Gosling, Ryan Reynolds, and now Jared Keeso is breaking the internet with his sexy body, and of course, slaying jaw-line.
The actor is best known for his role of 'Wayne' in the hit TV-series, 'Letterkenny.' Moreover, the show is the masterpiece of the actor himself. It was created and developed by Jared Keeso, which began from the YouTube as 'Letterkenny Problems' and later commissioned as TV series.
The show is loosely based on Jared's own hometown of Listowel, Ontario, where the show features two friends Wayne (Jared) and Daryl (Nathan Dales) living in the small town of Letterkenny, Ontario. Since season 8 of the 'Letterkenny' of the show just concluded, the actor is making rounds of tabloids again as people are getting tired of labeling him funny, smart, and creative.
Moreover, the actor is breaking the internet for a whole different reason this time. Apparently, the fans of the legitly brilliant actors want to know about Jared Keeso's tattoos. What really do they mean? Let's find out.
Jared Keeso Inked a 'J.H. KEESO' Batch on His Right Bicep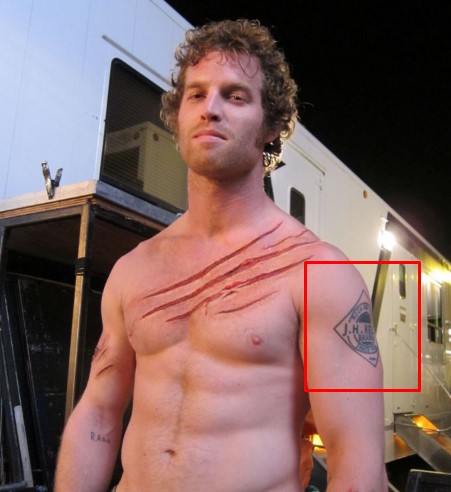 Jared Keeso's right bicep tattoo: J.H. KEESO logo
Source: Instagram
Well, we did not know until we saw his right bicep tattoo. Jared Keeso's father owns and operates a Sawmill company, J.H. KEESO,' just north of the town, which was founded in 1872 by Keeso's ancestors and has remained in the family ever since.
Also See: Does Jared Keeso Have a Wife? Details of His Relationship Status!
And before Jared started his acting career, he shared a fair share of his life working in the mill. His love for his ancestral company is apparent from his right bicep tattoo. Jared Keeso inked a Sawmill company logo on his right bicep just to prove how much respect he holds for his family business.
Jared Keeso's Love for His Dog is Apparent From His Left Bicep Tattoo
Jared Keeso's right bicep tattoo: Dog's portrait tattoo.
Source: Instagram
Well, who does not love their dog, we kind of grow and evolve living with our four-legged best friend. They became a part of our family, and their absence makes everything gloomy. And our Canadian super hot actor feels the same way. He loves his dog beyond any words.
Also Read: Michelle Mylett - Top 5 Facts About the Canadian Actress
We assume, you have seen him with the dog oftentimes, as he prefers to go on a walk, or in a market with his best-buddy. Apparently, just to commemorate his friend's loyalty and love, the 'Letterkenny' actor inked his dog's portrait on his left bicep. Could anything be more adorable than this?
Jared Keeso Seems to Experiment with Tattoos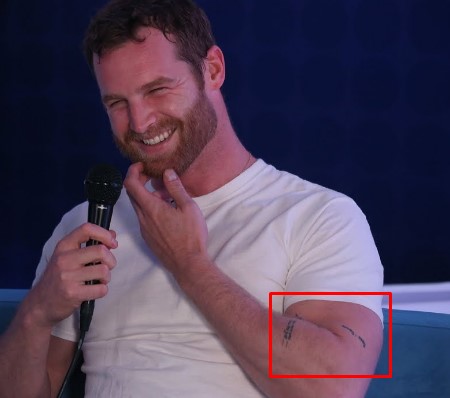 Some random tattoos on Jared Keeso's arms and biceps.
Source: Instagram
A tattoo is something; once you get it, you will never get enough. You will just love to add or want to evolve your current tattoos. But our super hot Canadian actor seems to have different ideas for his itch for tattoos.
Recommended: Asap Rocky Tattoos - Learn the Entire Meanings
The actor apparently has several random lines and words tattoos, which doesn't make any sense, well, at least for us. Could be some meaning behind it, but the actor has remained tight-lipped about his random line and text tattoos.
Fans are Tattooing Letterkenny Actor, Jared Keeso's, Face on Their Skin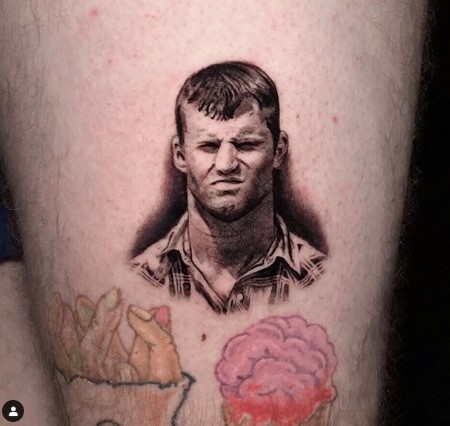 Fans tattooed Jared Keeso's picture on their skin.
Source: Instagram
We were not kidding when we said the actor is breaking the internet with his seriously hot looks, and senses of humor. Apparently, some fans inked Jared Keeso's portrait on their skin. Well, that marks the start of a loyal fan following. So when are you getting yours?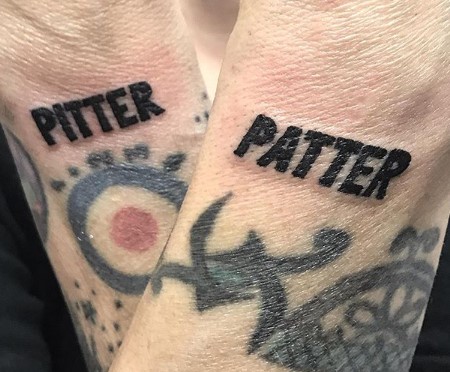 Fans tattooed Jared Keeso's show line 'Pitter Patter' on their skin.
Source: Instagram
It looks like people are not just Jared fans, even his show seems to have some loyal fan following. People tattooed 'Pitter Patter' on their skin, which only proves people love Jared Keeso, and his show Letterkenny.
For more information on your favorite celebrities' lifestyle, stay tuned to Glamour Fame, and don't forget to sign up for the newsletter.
-->