Who is Jasmine Jobson Dating in 2021? Learn Her Relationship Status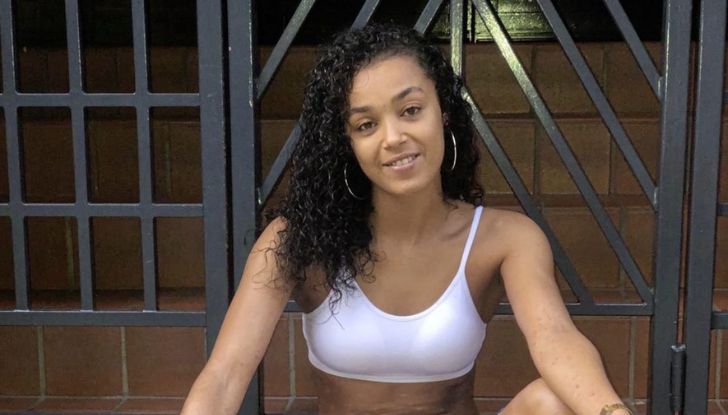 Jasmine Jobson's Relationship Status in 2021: Catch the Complete Details Here!
Born on May 9, 1995, Jasmine Jobson is a young English actress who is getting ample recognition very early in her career. Best known from the 2019 Netflix British television crime drama Top Boy, Jasmine is only in the 8th year of her acting career since she made her debut on-screen in 2014.
Born in a troubled family, Jobson spent part of her childhood in foster care and with her grandmother after she was taken away from her mother by social service. She honed her acting talents in an organization called Paddington Arts as a child. She got herself the role in Top Boy after throwing a fit of rage reportedly. Following are some must-know intimate details on Jobson.
Who Is Jasmine Jobson Dating in 2021?
Created by Ronan Bennett, Top Boy was almost dropped following its third season and was only reprised after Canadian rapper Drake showed interest in the series and joined the team as executive producer along with three others. Apart from giving her a wide fan following, Jobson's character "Jaq" won her a Bafta nomination.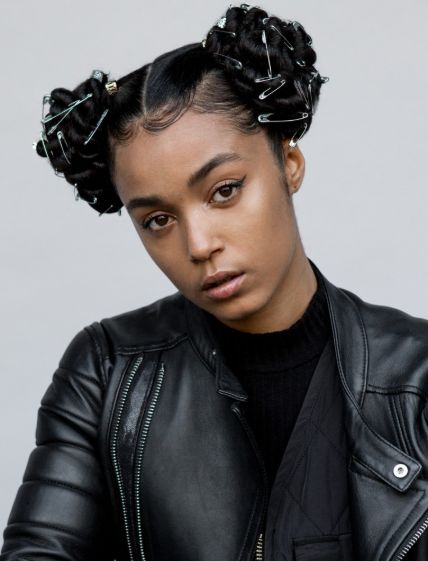 Jasmine Jobson's relationship status in 2021 is single as per sources.
Photo Source: Select Model
She has stayed vocal on everything that concerns her career, not to mention, her heartfelt telling on body positivity and mental health, which her loyal fans are well aware of. But the 25 years old actress has remained mum on her romance of the past or present.
Check Out: What is Tim Tebow's Net Worth in 2021? Here's the Breakdown
A career-driven girl, she hasn't hit any dating rumors nor has she dated any colleagues since she joined the film fraternity. Jobson's official relationship status in 2021 hence is single and committed to her craft. She boasts 77.1k followers on her Instagram, and her posts are a mix of her stunning pictures and appreciation for her idols.
From Hood Rat To a Star: Jasmine!
Jobson recalls she was branded the most difficult child in Westminster and today stands a chance of becoming the next big thing in Hollywood. She credits her accomplishments to mentor Maggie Norris and her late foster mother Valarie. Her career took a turn when she signed for two short films with BBC in 2014.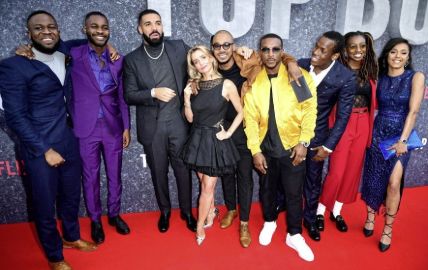 Jasmine Jobson says she has gone from a being hood rat to stand a chance at becoming the next big thing.
Photo Source: Irish News
Talking in an interview, she reveals; "My behavior used to be what you would call a hood rat. I was selling drugs, causing trouble with the police." Jobson further exclaimed that after a point she had to find a way to cope with her aggression and emotions in order to save herself, hence she learned to channel it all on acting, says Jobson. "Theatre saved me" adds Jobson.
Jasmine Jobson's Personal Revelation!
In an interview with Gabrielle Fagan recently, Jobson recounts her turbulent past and her triumph over every adversity. The Surge actress also makes a personal revelation, and says, she is finally comfortable with herself and her body. Jobson shares that she had a skin disorder called psoriasis since she was 16.
Jasmine Jobson recently revealed that she has been suffering from psoriasis and since she was 16.
Photo Source: Pop Creep
The 25 years old further open about struggling with depression and anxiety due to psoriasis. When asked how she is coping with the disorder considering she is in an appearance-focussed industry, she says, her unique condition is always in the back of her head when she goes for auditions.
Recommended: 'Rick and Morty' Co-Creator is Bringing a New Animated Series to Fox
Thankfully, Jobson doesn't have any scars or patches on her face which has enabled her to act till now. The Top Boy actress concludes that she is at peace with herself now and that it didn't happen overnight. "I hope by standing up for myself and showing I'm comfortable in my skin, it will help others who suffer from this," said Jobson.
Stay connected to Glamour Fame for updated news and stories of your favorite stars.
-->