Jasmine Tookes Put Her Supermodel Credentials On Full Display In A Sizzling Photo-Shoot For The Sportswear Brand P.E. Nation
Published Thu Jul 25 2019 By Jasmine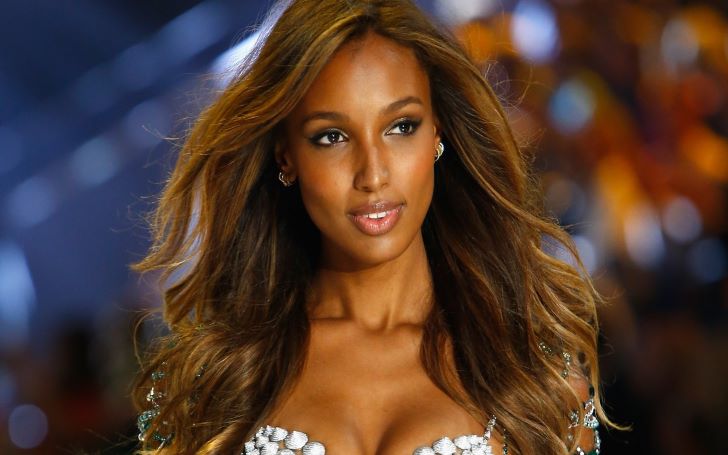 Jasmine Tookes looks amazing in a sizzling Photo-Shoot for the sportswear Brand P.E. Nation.
The Victoria's Secret Angel, Jasmine Tookes was on fire for her sportswear shoot with the P.E. Nation. The 28-year-old supermodel left her fans amazed when she revealed her perfectly chiseled Abs for the shoot.
Until now, Jasmine was known as a talented supermodel with exotic features. Through the shoot, she managed to change her image into that of an athletic, quirky, and fun-loving supermodel.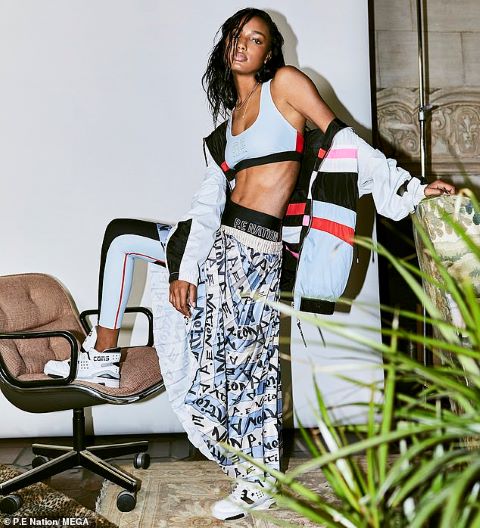 To keep up with the athletic theme of the photoshoot, the Californian beauty demonstrated her flexibility on a pair of mismatched rugs. It turns out she was honest when she revealed her history of gymnastics! She even slipped into an attractive pair of split jeans with button-up slits as she lolled about in front of a luggage cart in a hotel hallway.
Jasmine experimented and enjoyed giving her own unique flavor to the photoshoot. She even stretched herself across a chessboard tile floor dressing up in a sheer maxi dress with a sophisticated multicolored print.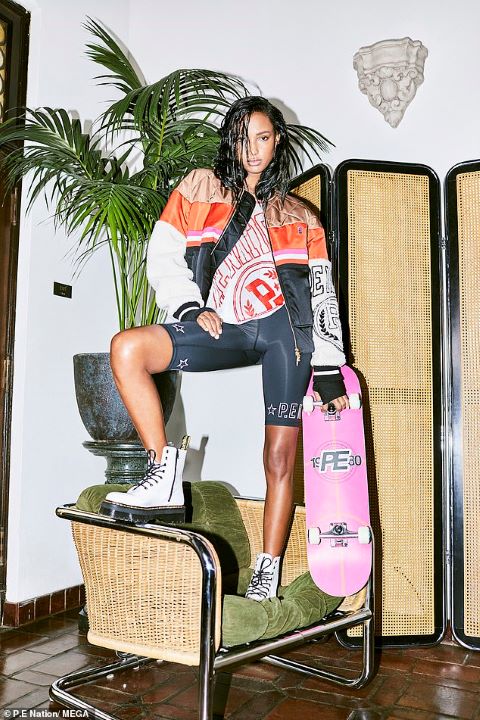 Jasmine gazed through her reflection in a mirror set up behind the counter strewn with trophies, while the magazine shot her images. The model's brand new ad campaign allowed her to transition between skintight clothing that showed off her physique and looser, more relaxing outfits.
Watch: Victoria's Secret Angel Jasmine Tookes Reveals the Fantasy Bra
Jasmine Tookes started her victoria secret career in 2012. She became a Victoria Secret Angel after three years. A few years ago, she revealed to StyleCaster that her exercise venue of choice was Physique 57, a barre studio in Beverly Hills. She added:
Their class is less cardio-based - it's slower, I love doing Pilates on a reformer for tightening and lightening.
Jasmine revealed a bit more about her exercise routine, 'Twice a week, I'll do weight training to build thighs and bulk up a little more. I'll go to Dogpound.'
Recommended: Love Island Star Megan Barton-Hanson Went Public With Her Romance
The supermodel explained, "They really listen to you and what you want to accomplish. And for me, I want to build my legs and my butt. That's always a goal. I love a bigger butt."