What is Jason Momoa's Net Worth in 2021? Learn About His Earnings and Salary Here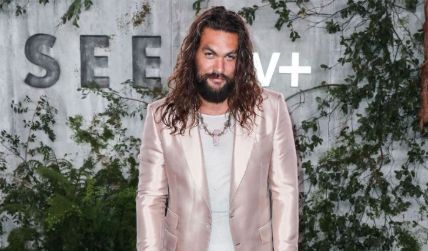 How Much is Jason Momoa Valued at in 2021? Get All the Details Here!
An actor and producer, Jason Momoa has landed some of the most coveted roles in his career. He is best recognized for playing the titular Aquaman, but many will recall Jason from the epic Game of Thrones. Momoa's screen time was short yet impactful in the series. Joseph Jason Namakaeha Momoa was born on August 1, 1979, in Honolulu, Hawaii.
Designer Eric Chandler and Takeo Kobayashi discovered Momoa and convinced him to venture into showbiz. Some of Jason's earlier credits are Baywatch: Hawaii, Stargate Atlantis, and Frontier. The 6.3 ft tall actor wasn't raking big money or roles a few years ago, but he is dubbed one of today's busiest actors. Continue reading for complete deets.
Jason Momoa's Net Worth in 2021 is Colossal!
Jason Momoa's net worth in 2021 is as imposing as his giant build. The actor is estimated to have a striking net worth of $15 million. He has been active in the industry since 1999. You may think the figure isn't colossal, given Momoa's two decades of hustle in Hollywood, but let us remind you, fame doesn't always guarantee big money.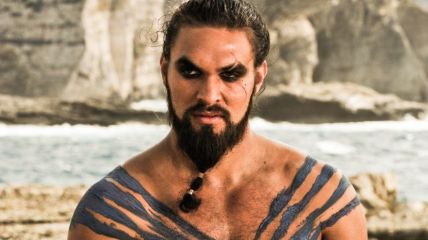 Jason Momoa was in debt after his character, Khal Drogo, died in the GOT.
Photo source: FilmSactu
Jason's career is a testimony to the above-mentioned statement; despite garnering big notices in GOT, Momoa couldn't get jobs and was in debt. He revealed his family was literally starving. But Momoa has clearly surpassed the hardships. Set to star in Aquaman 2, Momoa's schedules are tight-packed till 2024.
Check Out: What is Ashnikko's Net Worth in 2021? Learn all the Details Here!
After he entered DC Universe in 2016, Momoa witnessed a slew of roles coming his way. He reportedly made $15 million playing the superhero Aquaman. He later reprised the role in the 2017 Justice League. The 41-year-old actor is leading the sci-fi drama See on Apple TV+. As per Cosmopolitan, he rakes a whopping $600,000 per episode. Its second season will premiere on August 27.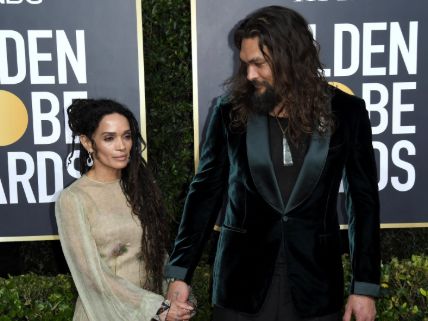 Momoa, his wife, and their two kids live in their $3.5 million worth home in Los Angeles.
Photo source: She Knows
Husband to actress Lisa Bonet and a father to his two adorable kids, Lola and Wolf, Momoa is all about tending to them. The family of four lives in a lavish house located in Topanga, Los Angeles. Spread on 10.1 acres; the house is reportedly worth $3.5 million.
Jason Momoa's Must Watch Upcoming!
The Honolulu-born actor is currently in England. Momoa revealed that he would be dying his hair blonde for Aquaman and the Lost Kingdom. The movie also stars Amber Heard, Patrick Wilson, and Dolph Lundgreen. It is scheduled to release on December 16, 2022.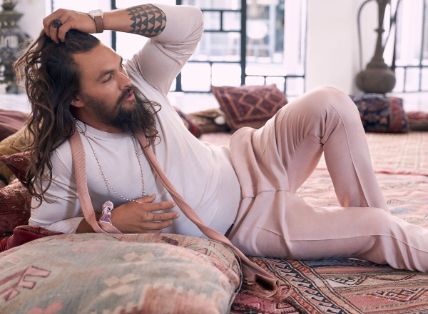 Momoa revealed that his co-star Oscar-Isaac is his new man-crush.
Photo Source: Twitter
Also gearing up for the release of the much-awaited sci-fi Dune, Momoa recently revealed his co-star, Oscar-Isaac, is his new man-crush. The upcoming is also led by Zendaya, Timothée Chalamet, and Dave Bautista. It is set to release on October 22, 2021.
Recommended: Tommy Kono's Net Worth: Learn all the Details Here
You will get to watch Momoa in a different light in Slumberland. A fantasy comedy- adventure, the movie will release sometime in 2022. At last, you don't want to miss Jason, Justin Bartha, and Isabela Merced's Sweet Girl. It is set to premiere on August 20 on Netflix.
For more information and news on your favorite stars, stay connected to Glamour Fame.
-->