Jason Momoa's Kids Learn About His Family Life Here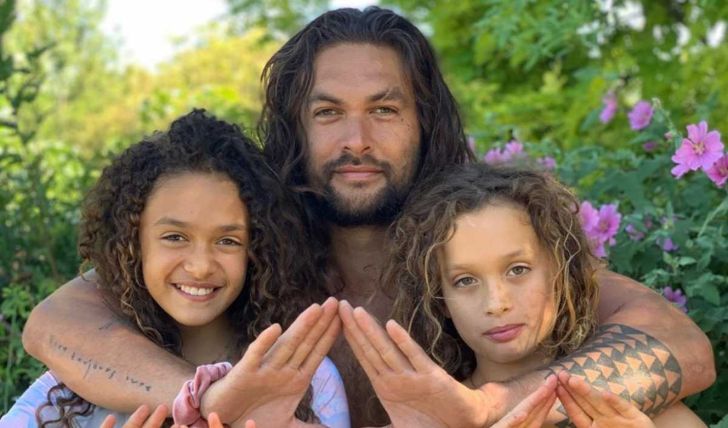 How Many Kids Does Jason Momoa Have? All the Details of His Family Here!
The 6.4 ft tall hunk is best known for his notable roles in HBO's Game of Thrones and DC Universe's Aquaman. Jason Momoa is an actor and producer. His other credits include The Red Road, Frontier, and Baywatch: Hawaii. The actor is once again playing the titular in the upcoming Aquaman and the Lost Kingdom.
Born to a photographer and painter, Coni and Joseph Momoa, Jason's career in showbiz was fate's call. Designer Eric Chandler discovered Momoa and convinced him into a modeling career. Momoa's love and devotion for his wife and kids are something everyone has heard of. Below is the complete deets of Jason's family.
Jason Momoa is a Doting Father of Two!
Jason Momoa is possibly the father we all wish we had. Blessed with two kids, Jason is making sure his kids follow the right path. In his interview with Instyle, the actor says his wife, mother, and two kids are the most important things in his life.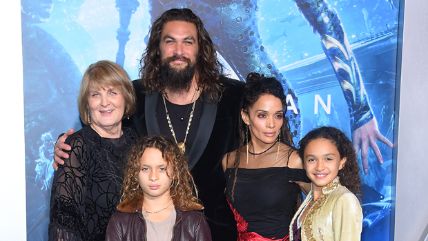 Momoa has his kids' first name tattooed on his chest.
Photo Source: Hollywood Life
Momoa is married to actress Lisa Bonet. Just like his career in showbiz, his relationship with Bonet is so meant to be. The actor claims Lisa was his crush. The pair began dating in 2005; they only got hitched in 2017. They had their daughter, Lola, in July 2007. In 2008, the couple welcomed their second child, a son named Nakoa-Wolf.
Check Out: Allen Weisselberg's Kids and Daughter-in-Law: Learn About His Family Life
Lisa Bonet, 53, also has one daughter, actress Zoë Kravitz, from her first marriage with rocker Lenny Kravitz. Jason loves his stepdaughter dearly. On her stepdad's 40th birthday, Zoë had the sweetest message. The actress wrote, "Love you papabear, Happy birthday you rascal."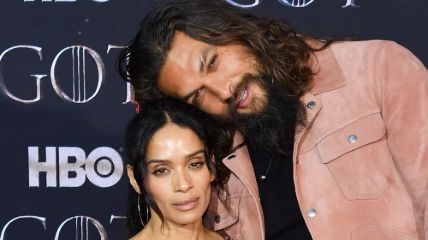 Momoa revealed he and his family were starving after his character was killed off in Game of Thrones.
Photo Source: Wow Plus
The Momoa family is known as the most enduring family. Jason once revealed he and his family were literally starving after his character, Khal Drogo, was abruptly killed in Game of Thrones. The actor is now packed till 2024. Momoa has names of his kids 'Wolf and Lola' tattooed on his chest, inked in their own kiddie handwriting.
Jason Momoa Gears Up For Aquaman 2!
"It's very challenging when you have babies, and you're completely in debt," the actor once said. And now the actor's name is synonymous with the hottest vanguard in Hollywood. Momoa has arrived in England for the filming of the hotly-anticipated Aquaman and the Lost Kingdom.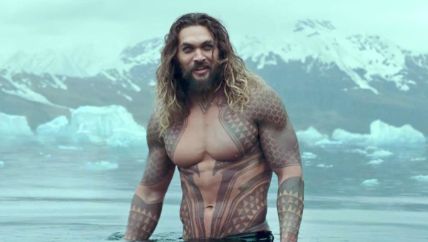 Momoa is going from brown to blonde for his titular role in Aquaman 2.
Photo Source: SyFy
Momoa took to his Instagram, @prideofgypsies, five days ago. He announced his arrival in the UK and teased he would be changing his hair color for the role. Momoa wrote, "goodbye brown, hello blondie." Directed by James Wan, the movie is set to release on December 16, 2022.
Recommended: Adam Brody's Kids: Learn About His Family Life Here
The Honolulu-born actor is also starring in the upcoming thriller Sweet Girl. Jason has several coveted roles for the next few years. The epic sci-fi film Dune will star Momoa alongside Timothée Chalamet and Zendaya. He has also bagged leading roles in the upcoming Slumberland and HBO series, The Climb.
For more information and news on your favorite stars, stay connected to Glamour Fame.
-->