Jason Momoa's Son Nakoa-Wolf Manakauapo Namakaeha Momoa - What is the Meaning of His Name?
Published Sun Oct 20 2019 By Sea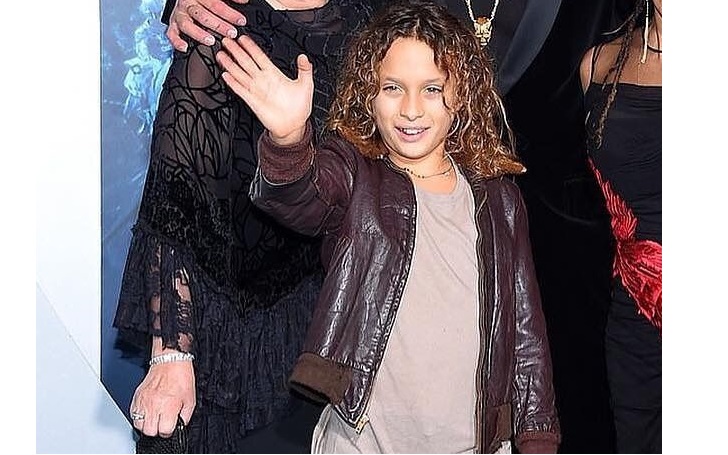 Learn about Jason Momoa's son Nakoa-Wolf Manakauapo Namakaeha Moamoa. Get details about the celebrity kid's life!
The first name is Nakoa-Wolf, and the last name is Momoa. It was always going to be that way, even before the birth of Jason Momoa's son with his wife, Lisa Bonet. The rest of his name, Manakauapo Namakaeha, is the middle name.
Nakoa-Wolf comes to fame as the Aquaman actor's kid. The actor, Jason, keeps his child away from the media's view. But, given his fame and reach, Momoa's fans are bound to be interested in his life, family included. His son also bares the burden of Jason's fame, and many of the actor's followers want to know the meaning behind the DC movie star's son.
Story Behind Jason Momoa's son name: Nakoa-Wolf Manakaupo Namakaeha Momoa
Nakoa-Wolf Manakauapo Namakaeha Momoa is quite a mouthful of a name, but that's what Jason Momoa calls his youngest child. It's not quite a popular baby name, but they had a reason for it.
Jason named his child in plain old Hawaiian. Jason's family roots go back part of Native Hawaiian as well as German, Irish, and Native American. Similarly, Lisa Bonet is part African-American and part Ashkenazi Jew. Despite the differences, they used the Hawaiian root for little Nakoa.
While the first and last names were set before the cute Nakoa-Wolf, the middle name came from his birth story. The day of his birth explains the first one. He was born on the evening of December 15, 2008, in Los Angeles, California, when the weather had turned extra rough.
Nakoa means Warrior; what's the meaning behind his middle name?
Lisa always wanted his name to be Nakoa-Wolf, 'Nakoa' meaning "warrior" or "fighter," and 'Wolf' meaning the animal. This means she wanted him to be a fierce warrior like a wolf or believed him to turn out. Much to her delight, he actually is, if you got to know him.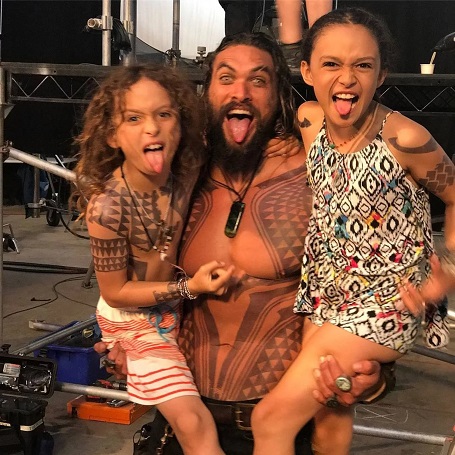 The first middle name, 'Manakauapo,' combines three strong Hawaiian words. 'Mana' is a word any gamer would know as "strength" or "spirit," 'Kaua' means "rain," and 'Po' means "dark." That's how it was when he was born; the weather was stormy and dark then. Of course, it was winter.
The second middle name, 'Namakaeha,' was chosen by Jason, which is also his middle name. It is Hawaiian for "all-seeing eyes" or "all-knowing eyes." If you want to pronounce the full name properly, read 'Na-Ko-Ah Wolf Mana-Ka-Ooh-Ah-Po Namma-Kay-Ah-Ha Mo-Moa' as you normally would. A little tongue-twister for everyone besides the Hawaiians.
So, Jason chose half the name, while Lisa chose the other. But it's not completely the case. On her official blog website, she revealed that Jason was the one who researched all the names. She liked them so much that she just used all of them.
Nakoa-Wolf and his sibling Lola Iolani Momoa! Jason Momoa's Eldest Child!
The parents also have another child, a daughter named Lola Iolani Momoa, who is one year older than Nakoa-Wolf. Her birth was also a little rocky. Lisa's water broke suddenly early when Jason was filming in Canada.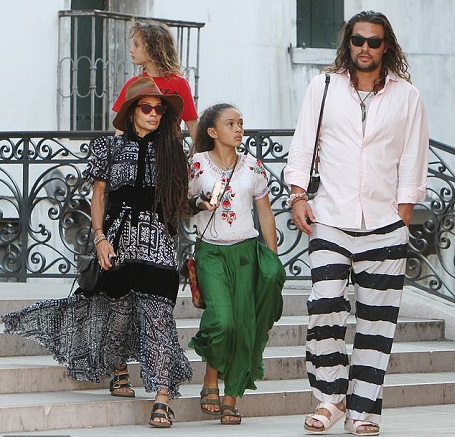 And Lola is slowly turning into her mother.
Source: AA, MEGA
After waking up and noticing the seventy missed calls, he rushed to the airport, bought the last remaining seat on the immediate plane, and begged the flight attendant to let him leave earlier than everyone else.
The 'Aquaman' star is the step-father to Lisa's 30-year-old daughter, Zoë Isabella Kravitz, from her previous marriage with Lenny Kravitz. She married Karl Glusman earlier this year and is set to appear as 'Selina Kyle' or 'Catwoman' in 'The Batman, ' which releases in 2021. Jason was very excited to learn of the news. She gets along absolutely well with her step-siblings.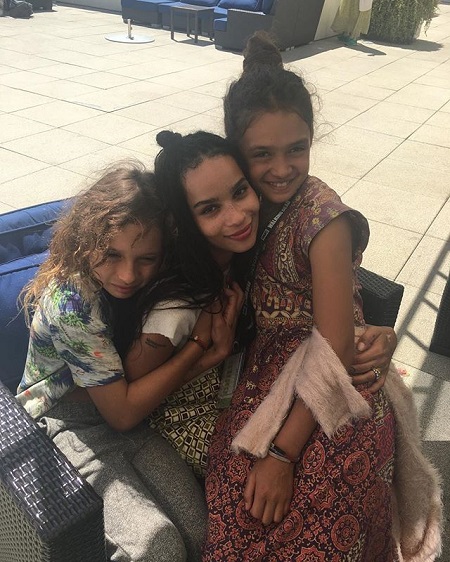 Lola and Wolf - Zoe's Favorites
Source: Zoe Isabella Kravitz, Instagram
While the paparazzi are always hungry for more of Jason's two kids, they've always found their chances too thin. He likes private life private, but he does talk about them often, whenever needed. His story with Lisa is another thing he's not shy about talking about.
The Cosby Show star was Jason's childhood crush, and it was his dream come true actually to get to marry her. She was the one who made the first move. They started dating in 2005 and got legally married in October 2017, but they were reported to have wed in November 2007.
The 40-year-old actor is portraying the lead character of 'Baba Voss' on the new Apple TV+ series 'See,' where every character except two kids is completely blind. He is using his "all-seeing eyes" instead of the actual ones here!
Visit GlamourFame for more Entertainment articles about your favorite celebrities.
-->