'Jaws' Actor Lee Fierro Dies of Coronavirus at 91
Published Mon Apr 06 2020 By Eden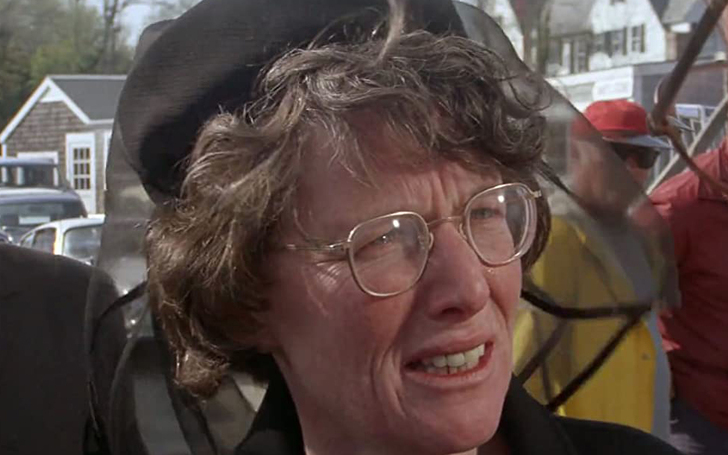 Lee Fierro passes away due to coronavirus complications at the age of 91.
Best known for playing the role of 'Mrs. Kinter' in Steven Spielberg's American thriller 'Jaws' (1975), Lee Fierro has died from COVID-19 complications. She was 91.
The native of Martha's Vineyard, Massachusetts, Fierro was living at an assisted care facility in Ohio when she took her final breath.
The actress played the grieving mother of Alex Kintner (Jeffrey Voorhees), the second victim of the great white shark off the shore of Amity Island in the 1975 thriller. In one of the memorable scenes, Mrs. Kitner walks up to police chief Brody (Rory Scheider) and slaps him across the face for failing to let the beach town know about the previous shark attack.
Watch: Jaws (1975): Mrs Kintner and Chief Brody
Mrs. Kitner said, "You knew there was a shark out there, you knew it was dangerous, but you let people go swimming anyway. My boy is dead. I wanted you to know that."
While shooting the film, Fierro was a drama teacher at the Island Theatre Workshop, where she helped mentor several aspiring actors. She spent a quarter of the century there as the artistic director and kept doing so throughout the 80s. In 2017, she moved to Ohio to stay closer to her family.
Also See: German Minister Kills Himself after 'Coronavirus Crisis Worries'
Twelve years after the first Jaws movie, the actress reprised her role as Mrs. Kitner in the fourth installment of the Jaws franchise titled 'Jaws: The Revenge' (1987). Her most recent acting appearance was the portrayal of 'Priscilla Goodrich' on 'The Mistover Tale' in 2016.
Check out: Lee Fierro (Mrs. Kintner) on JAWS - The Shark is Still Working
Fierro's family has planned a small funeral service in Ohio due to the ongoing COVID-19 pandemic. They plan to host a memorial service in Martha's Vineyard sometime later.
Visit Glamour Fame for more breaking news of your favorite celebs.
-->