Who is JC Caylen Girlfriend in 2021? Here Are The Details
Published Thu Feb 18 2021 By Bran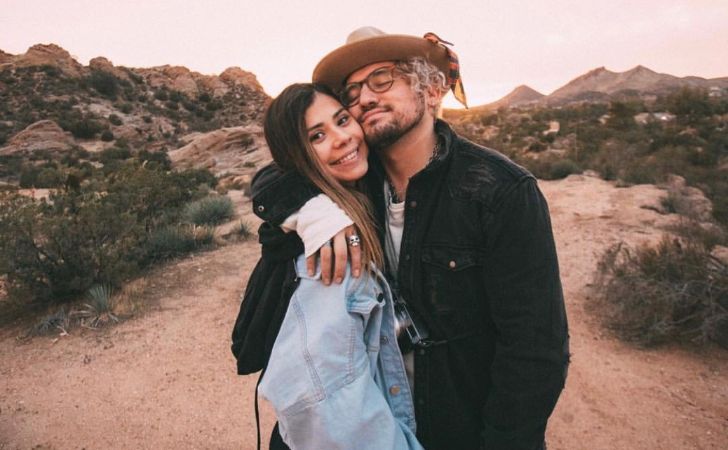 Is YouTube sensation JC Caylen single or dating a girlfriend as of now? Know it all here.
Justin Caylan Castillo, aka JC Caylen, is someone who made the most of this internet-influenced generation as he makes a living making videos on YouTube. The 28-year-old YouTuber's presence in the content-creating platform is quite massive as he amasses over 2.9 million subscribers on his personal YouTube channel. You would be surprised to know how he isn't limited to producing videos on his personal account only, but the Texas-born artist also contributes much in 'KianandJC' alongside close pal Kian Lawley.
JC Caylen managed to garner a large amount of fanbase by creating videos in several genres, be it vlogs, comedy, or even music. Interestingly, the American influencer continues to entertain his followers, from not just one or two channels but four different channels named Jc Caylen, KianAndJC, Live With JC Caylen, and JcCaylenVODS.
Related: What is JC Caylen Net Worth in 2021? Here's the Breakdown
Courtesy of an impressive portfolio, millions of girls, have a crush on the internet sensation. However, JC Caylen is extremely picky, so go nowhere as we bring you all the details about his love life and relationship in this article.
JC Caylen Dated Fellow Instagram Star Girlfriend
JC Caylen and Chelsey Malia Amaro started dating in 2018.
Photo Source: Twitter
Considering the massive stature of JC Caylen, with millions of fan-following, it would be no surprise that the girls he dates are more or less of a similar standard. In the most recent history, the YouTube star was dating an Instagram model named Chelsey Malia Amaro. The duo started their romantic affair in early 2018, and their followers couldn't be more glad witnessing two internet icons dating each other.
Don't Miss: Lucas Jade Zumman Is Dating Childhood Girlfriend Shannon Sullivan.
JC Caylen prefers to keep a low-profile of his romantic life in recent times, no matter how active he is, to share the rest of his personal life in YouTube videos. Thus, it brings us to doubt whether the social media star is still dating Chelsey Malia Amaro or if they have already broken up. The celebrity duo no longer post pictures of them together, which might indicate that JC is currently single.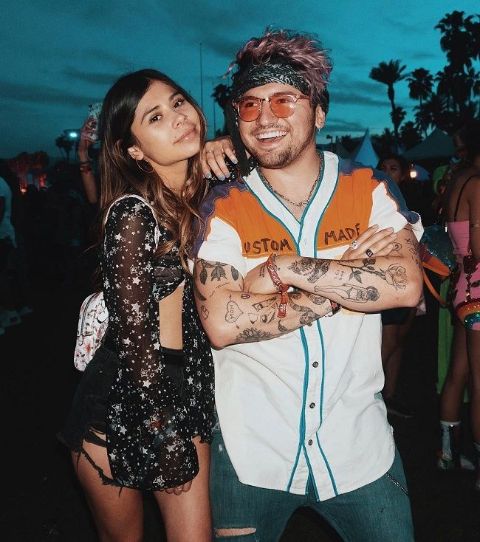 JC Caylen's former girlfriend Chelsey Amaro is an Instagram model.
Photo Source: Biography Mask
JC Caylen's former date, Chelsey Malia Amaro, made a name for herself as a wardrobe stylist, personal shopper, and social media icon. In fact, the beautiful celebrity girlfriend has over 238,000 accounts following her on Instagram. While they might not be together right now, the pair do have a few things in common, and one is loving dogs.
JC Caylen's Past Relationship And Girlfriends
JC Caylen's love life and dating records at the moment might be under the radar, but in the fast, it was all like an open-book. Earlier in 2016, the internet sensation was rumored to be in a relationship with AnneMarie Morin, who also happens to be working in the same industry. The pair might no longer be together, but they ended things on a good note, which makes them really good friends at present. Just like Chelsey, Morin is also an Instagram star who has over 173,000 followers.
JC Caylen was in a relationship with AnneMarie Morin and Lia Marie Johnson in the past.
Photo Source: YouTube
JC Caylen's list of girlfriend doesn't end here, as he first started dating the gorgeous singer Lia Marie Johnson. The first girlfriend for the YouTube star was special for him, which explains why the relationship with her was the longest for JC to this very date. The celebrity couple dated one another from 2014 to 2016.
Also See: Is Fivio Foreign Dating A Girlfriend In 2021?
For more news and updates about your favorite stars, please stay connected with us at Glamour Fame.
-->