Jeannie Mai Reveals Xenophobia Amid Coronavirus Pandemic
Published Sat Mar 28 2020 By Eden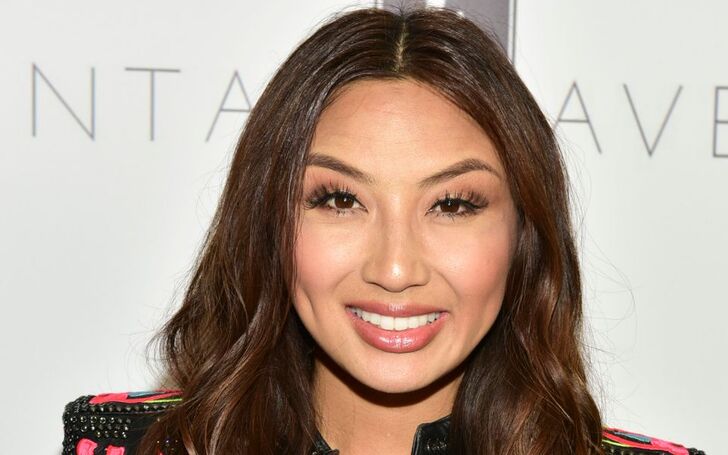 Jeannie Mai says, "Your fear is no excuse to be racist to Asians."
Jeannie Mai reveals she's already faced numerous racism amid the COVID-19 pandemic. 'The Real' co-host, who is of Vietnamese and Chinese descent, was the subject of hateful comments on Instagram.
Speaking to Yahoo Lifestyle, Mai stated:
When I saw those racist comments on my 'Gram about 'having the corona' or 'my people' being the cause for this entire disease, I felt so sad, because I knew inside that many thought that.
The TV personality continued,
When you have a direct disease that we hear comes from one country, immediately we place blame, and then when you have a president who confirms it by calling it something, giving it ownership to that, that hurts so bad.
Meanwhile, President Trump has been heavily criticized for referring to the coronavirus as 'China Virus' as well as 'Chinese Virus.' While the anti-Asian comments are on the rise, the billionaire this week defended the community of Asian-Americans.
Mai says she's no stranger to racism as she constantly faced it growing up from people, who would spray paint on her family's car and even the sidewalk.
You Might Like: Ariana Grande Urges Fans to Care More About Others Amid the Coronavirus Pandemic
"As a Vietnamese/Chinese woman, one thing that I noticed about that Asian culture, as a whole, is we're very peaceful people who kind of just stick to ourselves. That's the Asian mantra, and so I don't think people are talking about this enough. I believe that where it can start is when we have conversations with each other."
Speaking to People, Mai condemned coronavirus racism stating, "Hate will get you sick, even if the virus doesn't."
Jeannie wants people to play their part in stopping the prejudice by calling stuff how they see it. The talk show host said, "Anybody who's making racist comments or jokes, especially about Asians when it comes to coronavirus. Yo, check up, say something. Make somebody feel uncomfortable for a second. Your fear is no excuse to be racist to Asians."
Visit Glamour Fame for more interesting news of your favorite celebs.
-->