What is Jeff Gladney's Net Worth in 2021? Learn About His Earnings and Salary Here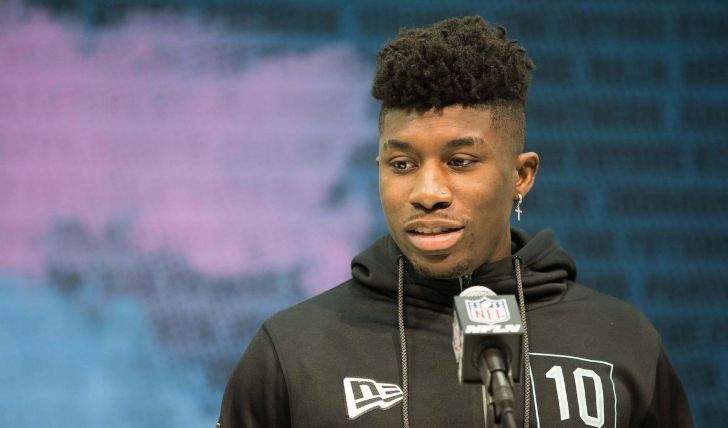 Inside Jeff Gladney's Soaring Net Worth in 2021: The Cornerback Rakes Colossal Figures!
A former star at New Boston High School, a three-star recruit, Jeff Gladney was drafted by the Minnesota Vikings in the first round with 31st overall picks in 2020. Unfortunately, Gladney has landed himself in hot waters just at the onset of a bright future. In April, the Vikings cornerback was arrested for domestic violence against his girlfriend.
Gladney was born on December 12, 1996, in New Boston, Texas. He had a notable collegiate career at Texas Christian University. But Gladney's career has come to a halt, as the Vikings released him on Tuesday, citing the felony against him a serious matter. The 24-year-old cornerback would have made a staggering figure, but his earnings up till now aren't disappointing either.
Jeff Gladney's Net Worth and Earnings!
In the 2020 NFL season, Jeff Gladney was named the fourth cornerback after Cameron Dantzler, Mike Hughes, and Holton Hill. Applauded widely for his physical style of play, he received positive reviews in his debut season against Atlanta Falcons. But the young cornerback is now bearing the brunt of massive criticism.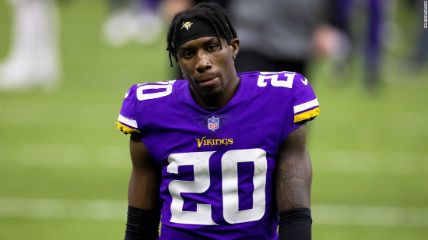 Vikings drafted Jeff in the first round with 31st overall picks in 2020.
Photo Source: CNN
NFL players' sky-high paycheck is common knowledge, and Gladney, too, was raking a big amount like many rookie players. The Texas native reportedly had career earnings of $6,163,476. He was paid $5,553,476 for the contract signing fee, $9,189,253 guaranteed minimum salary.
Check Out: Jason Kaplan's Net Worth: All the Details Here
As of 2021, Gladney's net worth is estimated to be $11,233,050. But this might be 'it' for Jeff. His base salary for the next three has been voided. According to Ben Goessling of the Star Tribune, Viking will save $1.1 million this year and $4.17 million in total over the next three years.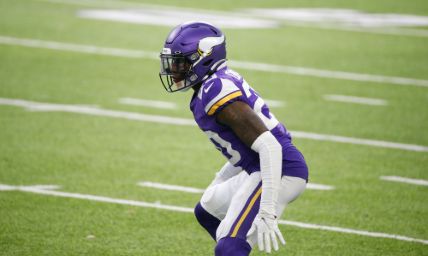 Following his indictment, Vikings have made the hard decision of releasing him.
Photo Source: Vikings Wire
However, Gladney isn't sitting still. In a lengthy statement, his agent, Brian Overstreet, has fired back at Viking's decision. "It's a good thing innocent until proven guilty still exists in this country. Unfortunately, the Vikings don't view it the same way," wrote Brian on Twitter.
Jeff Gladney Sued By Ex-Girlfriend!
Jeff Gladney's felony domestic assault case is now moving towards the next legal step. The cornerback was indicted by Dallas grand jury. The case goes back to April. As per multiple reports, Jeff was allegedly spotted hitting, choking, and dragging a woman while in a moving car.
Gladney's victim has filed a lawsuit against him seeking $1 million.
Photo Source: TMZ
As per Yahoo, the victim, his ex-girlfriend, whose name is currently unrevealed, has reportedly sued him. She alleged that Gladney beat her for multiple hours and later tried to bribe her into silencing her. The civil lawsuit filed by her seeks over $1 million. Gladney was released on August 3, 2021, and he will soon have trials to follow.
Don't Miss: What is Alexa Demie's Net Worth in 2021? Find Out Here
Vikings were previously discussing Jeff's position in the team. The franchise was reportedly waiting for the legal process to play the part. "Following our review of today's indictment against Jeff Gladney, we have decided to release Jeff immediately, read Vikings latest statement.
For more information and news on your favorite stars, stay connected to Glamour Fame.
-->