What is Alexa Demie's Net Worth in 2021? Find Out Here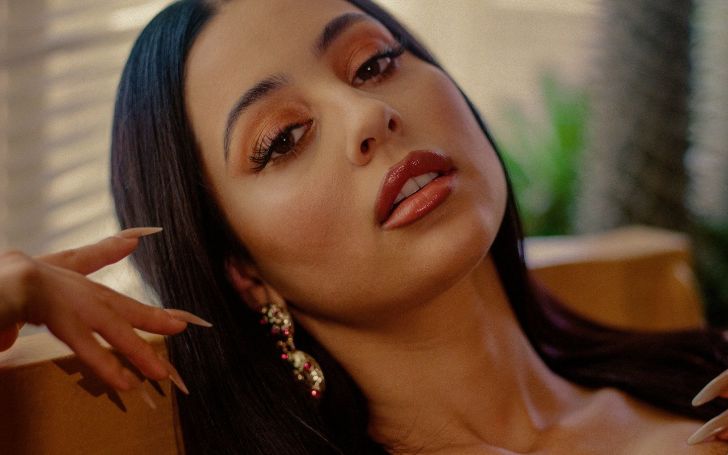 Learn about the net worth and earning details about Mexican-American actress and singer Alexa Demie.
Alexa Demie (b. December 11, 1990) is an American model, singer, songwriter, and actress who has worked in different television shows and movies. She is well-known for her work in Brigsby Bear (2017), Mid90s (2018), and Waves (2019).
Besides acting, Demie has a passion for singing and songwriting. She began writing songs at the age of twelve. As a singer, she released her first song, GirlLike Me, in 2017.
Talking about Demie's love life, several sites confirmed she is dating her boyfriend Christian Berishaj, also known as JMSN. The duo was last spotted at Miami beach in October 2020. Aside from Demie's career and relationship, let us grab detail linked with her net worth and upcoming projects.
Alexa Demie Net Worth in 2021
According to 24celebs, Alexa Demie estimated net worth is around $560,000 as of 2021. Being famous as an actress gave her access to a whopping six-figure fortune.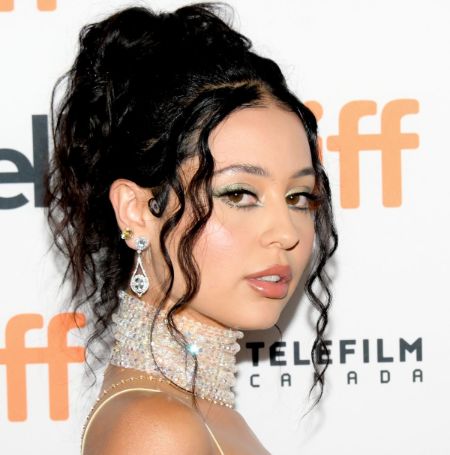 Demie holds an impressive net worth of $560 thousand.
Photo Source: Hawtcelebs
Demie collected her impressive net worth as an actress, songwriter, model, and designer. Accordingly to a reliable source, she earns around $35,000 to $100,000 from a project. Similarly, she also garners quite a lot from sponsorship and endorsement.
Check Out: What is Johnny Solinger's Net Worth?
Demie quickly became a beauty icon after starring in the hit show Euphoria alongside Zendaya and Hunter Schafer. She portrayed the role, Maddie.
After her work in Euphoria, she earned the chance to team up with MAC Cosmetics to debut a line of Revamped Eye Shadows, Eye Brows Big Boost Fibre Gel, and Dazzleshadow Extremes. Without a doubt, her collaboration with the cosmetic line helped her to boost her income.
Not only skilled in acting and singing, but Demie is also a designer. When she was a high school senior, she traveled to Japan, where she started a sunglasses collection called Mainframe. It began as an after-school hobby; however, her business thrived, and her shades were even worn by celebrities, including Nicki Minaj.
Alexa Demie Career and Professional life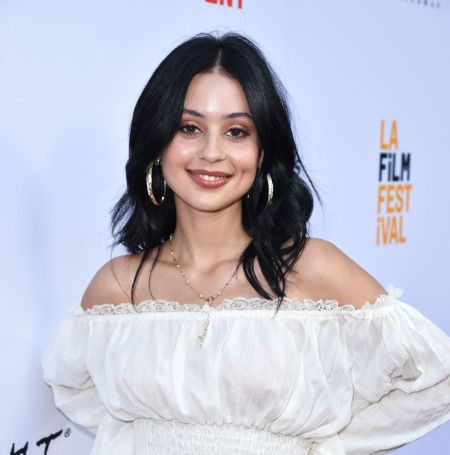 Alexa Demie at LA Film festival.
Source: Pinterest
Alexa Demie began her acting career back in 2015 from the film called Miles. Since then, she has played several roles in many movies and series, including Ray Donovan (2013) as Shairee and Love (2016) as Marina before making a breakthrough as Maddy Perez in the 2019 series Euphoria, which is highly popular among teenagers.
Also; See: What is Gervonta Davis's Net Worth in 2021?
Before Euphoria, Demie has appeared in series, including The OA and Ray Donovan. Her producer friend Mikey Alfred put her up for a role in the Mid90s on the synopsis of a coming-of-age skate film written and directed by Jonah Hill.
Demie auditioned for the film "Never Goin' Back" but lost for that specific role. Still, Never Goin Back's director, Augustine Frizzell, acknowledged her talent a year later and helped her land the part of Maddy in Euphoria.
In that series, she played the character of Maddy Perez, a former pageant queen in an abusive relationship with a toxic disc jockey named Nate Jacobs (played by Jacob Elordi).
Upcoming Projects of Alexa Demie
Alexa Demie is producing her first feature film; however, the project's name is yet to be revealed. As per credible sources, the movie is based on the real-life story of her mother, Rose Mendez.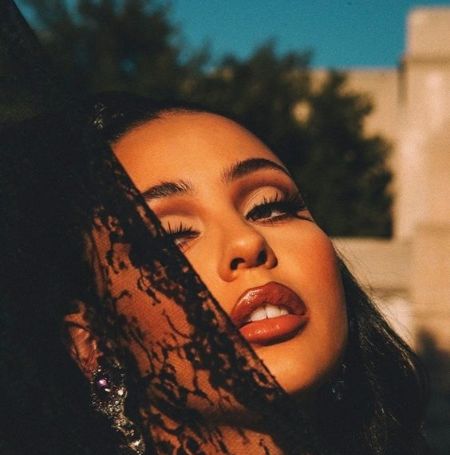 Alexa Demie is 30-year-old in 2021.
Photo Source: Pinterest
Professionally, Demie's mom is a make-up artist who immigrated to Los Angeles from Mexico. The 30-year-old diva will portray her mother as a teenager growing up in the 1980s Hollywood club scene.
In addition, Demie will be playing the role of Paisley in her upcoming short movie Nineteen on Fire, directed by Ryan Simpkins. Similarly, she will show up in another short film, The Neighbourhood: Stargazing, alongside famous stars; Lana del Rey, Jaden Smith, Benny Blanco.
For more celebrity-related content, visit Glamour Fame.
-->