Jaden Smith Set To Play Young Kanye West in Showtime Anthology
Published Thu May 02 2019 By Eden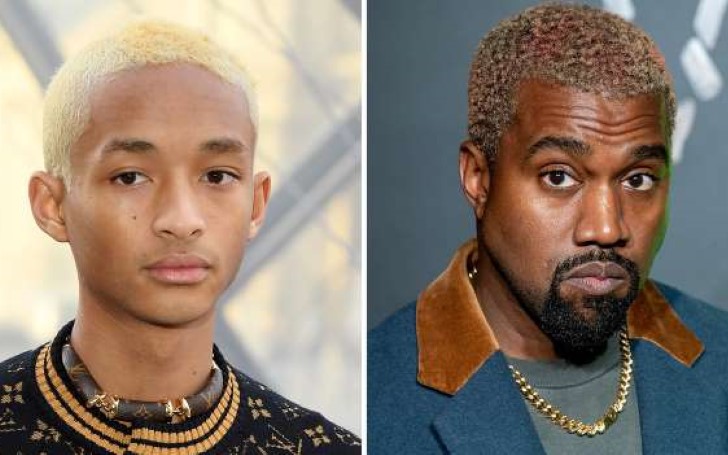 In a bizarre turn of events, Jaden Smith is set to play Young Kanye West in Showtime Anthology.
Kanye West is reportedly developing a Showtime anthology where Jaden Smith would play a young Kanye West in an alternate reality.
A limited half-hour anthology series, Omniverse, is described as "examining the many doors of perception." A pilot script for the first season has already been commissioned. This is going to explore the ego through the alternative reality of the West.
You Might Like: Love Island Star Alex Miller Now 'Sells Adult Videos Of Himself Online'
This would be the first anthology to hit Showtime From West, Scooter Braun's SB Projects, Westbrook Studios, and writer Lee Sung Jin.
The network is making a noted push to expand its original offering while this shall be the first anthology on the air since they became en vogue again in recent years. Although this doesn't exactly sound like a comedy, it's half-hour status would fill some much-needed holes at the network.
Meanwhile, this would be the first series to his credit despite West's dabbing in media and culture. He'll be serving as executive producer alongside Braun, Jin, Smith, James Shin, Scott Manson, and Miguel Melendez.
Also See: Sam Smith Says It Was A 'Torture' Coming Out as Nonbinary
Jin, whose comedy credits include Silicon Valley, Netflix newcomer Tuca & Bertie and upcoming Amazon animated series Undone, is responsible for the script.
"I'm honored and thrilled to be collaborating with everyone involved to present an alternate world through the eyes of a young man somewhere in the multiverse who happens to also be a Kanye West. Omniverse is not set in our world nor about our world's Kanye West as we aim to add a new spin on alternate realities, consciousness, and push the limits of half-hour narrative."
Jin is repped by WME, Grandview Entertainment and Hansen, Jacobson, Teller. Smith is also at WME.
-->